Camping is great...except for the bug bites, sleeping on the ground and the constant fear of wild animals. The alternative? Glamping. These luxurious vacations allow you to experience nature and gorgeous scenery but without the tent-pitching and fire building. Here, eight amazing glamping trips around the world to add to your bucket list.
Patagonia Camp, Chile
At this South American camp, accommodations include circular, covered tents on stilts, complete with heat and electricity. Learn More.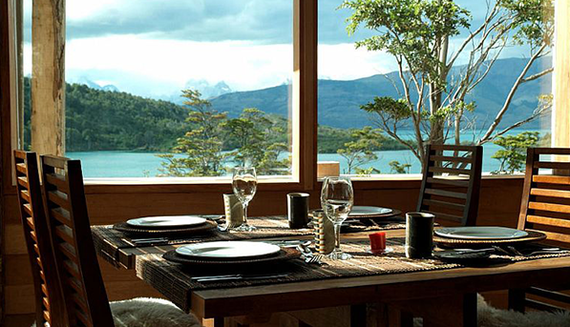 San Lorenzo Mountain Lodge, Italy
About two hours from Venice in northeast Italy lies the San Lorenzo Mountain Lodge. A secluded structure tucked away in the countryside, it features private rooms with a rustic, wood-paneled design and plenty of sunlight. Learn More.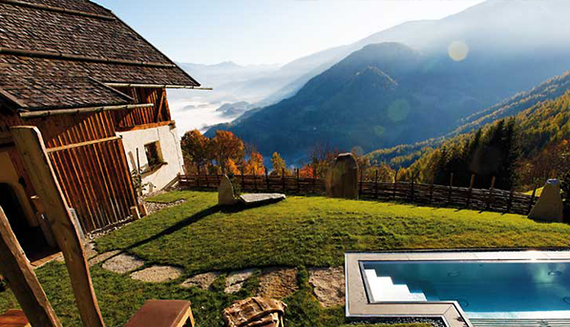 Soneva Kiri, Thailand
Located on the tiny island of Koh Kood, this luxury site offers gorgeous, one-to six-bedroom open-air villas that resemble traditional Thai wooden-stilted fishing huts. Learn More.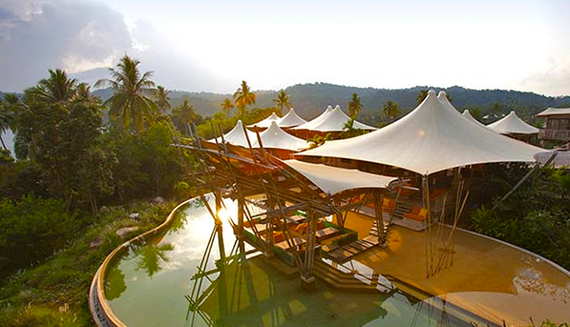 Cabanas Cuatrocuatros, Mexico
Cabañas Cuatrocuatros is located in northern Mexico, just two hours from San Diego. The site is set on the edge of a working vineyard, so you can enjoy wine tastings and tutorials. Learn More.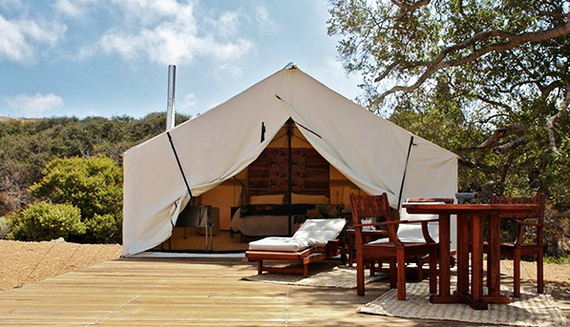 Clayoquot Wilderness Resort, Canada
Located in the gorgeous, secluded wilderness of Vancouver Island, this all-inclusive site is an ideal trip for active, outdoorsy types. Learn More.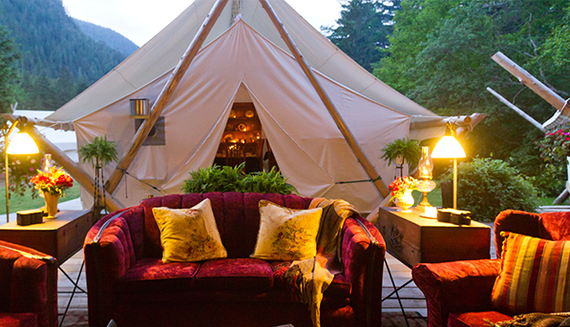 Fireside Resort, Wyoming
Popular throughout the summer and winter seasons, Jackson Hole's Fireside Resort is a short distance from Grand Teton National Park. Learn More.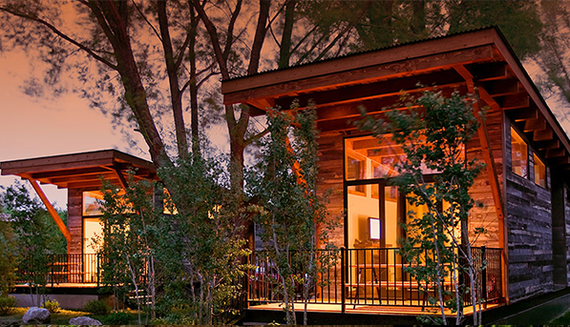 Glen Oaks, Big Sur, California
Located off Highway 1 along the scenic route through Big Sur, Glen Oaks offers cozy, rustic cabins that are perfect for two. Learn More.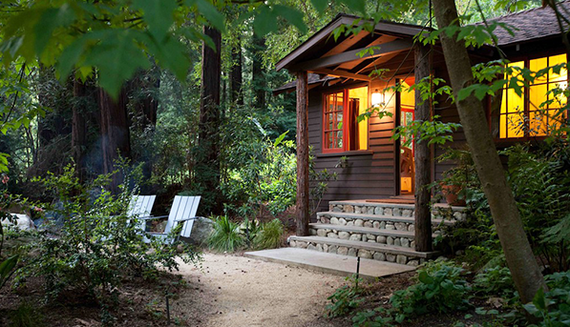 Beach Casita, Mexico
White, sandy beaches and azure waters: That's what you're getting when you stay at these boutique, thatched-roof casitas situated on the oceanfront in Tulum, just a mile from the Mayan ruins. Learn More.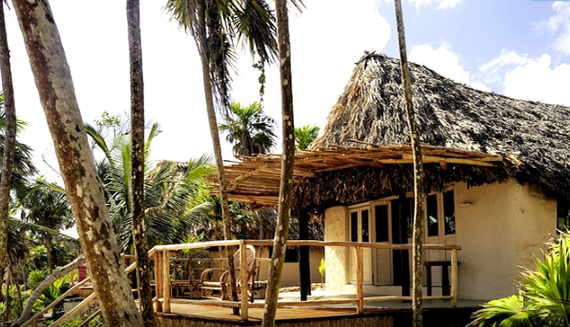 More from PureWow
10 Great American Summer Road Trips
9 Gorgeous Parks In Cities Around The World
7 Must-Visit Destinations In Your Own Back Yard
9 Real Life Game Of Thrones Settings
10 Of The Most Colorful Places In The U.S.