What do I need to know going into this Super Bowl if I haven't watched any of the games for either team this year?
This question originally appeared on Quora.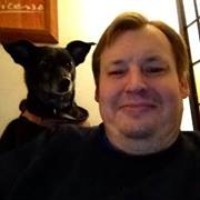 Answer by Jason McDonald, Grew up on the Steel Curtain

Know Your Quarterbacks
Denver's Peyton Manning
is a clear Hall of Fame QB, and he's been scary-good this year. He's consistently been one of the league's best quarterbacks, but has only won one Super Bowl because he hasn't always had the supporting cast behind him. As recently as 2011, people thought he might be done because of back problems (herniated disc which led to spinal fusion surgery). So not only has he come back from a career threatening injury, but at age 37, he's having a "video game character" season this year, breaking the record for number of touchdowns (57) thrown in a season and the record for yardage (5477). He's also one of the best "field general" quarterbacks there is, famous for adjusting plays at the line of scrimmage -- he's basically an extra coach out there.
About the only bad thing you can say about Manning is he's about as mobile as a tree, and that maybe his arm has lost a little with age when it comes to throwing the deep ball.
On the other side, Seattle's Russell Wilson
is the feel-good story of the 2012 draft. Andrew Luck and RG3 certainly deserved to go high in the first round, but Wilson hung around until the 3rd round, after guys like Ryan Tannehill (ehhh) and Brandon Weeden (ouch) got picked ahead of him, primarily because of his height (5'10"/5'11", depending on where you look). All Wilson has done is revitalize Seattle's offense and was actually building a decent MVP case of his own until he finished slowly.
So that's the 37-year-old in his 16th year whose bust in Canton is already on hot standby vs. the 25-year-old who's now got a longer resume than the QBs selected in front of him despite being picked in the 3rd round.
Offense vs. Defense
Denver, thanks largely to Peyton Manning, has been putting up crazy videogame numbers on offense. Seattle has the league's best defense. Rarely does the whole "immovable object vs. irresistible force" thing line up so nicely, but this year it does.
Let It Snow, Let It Snow, Let It Snow
This year's Super Bowl marks the first game played in an outdoor cold-weather venue. Traditionally it's either played in a warm-weather city or in a dome (or possibly both). This year, it's being played at the Meadowlands, just outside New York. It will be interesting to see how much real weather influences the outcome of the game. Just off the top of my head, it feels like bad weather would help Seattle's run and defense and hurt Denver's precision offense, but who knows...
The Richard Sherman "Controversy"
Seattle cornerback Richard Sherman is arguably the best corner in the league (certainly on the short list ... maybe Revis is in that conversation too). Last week in the NFC Championship game, he made a game-ending defensive play on San Francisco's Michael Crabtree. What was his unvarnished post-game reaction to this play?
So now there's a big controversy about sportsmanship and trash talk and whether you want unscripted exuberance or the kinds of empty cliches Crash Davis taught us in Bull Durham, and whether graduating from Stanford gives you more or less leeway to be loud and obnoxious around photogenic white women. Actual football fans would really rather talk about just about anything else, but here we are.
John Fox's surgery
Denver coach John Fox missed most of November for aortic valve replacement surgery. If they win, might be best to skip the Gatorade shower.
Colorado vs. Washington -- Make Your Weed Jokes Now
The two states that legalized weed are in the Super Bowl. Got it. Now file it away with the perils of flying and the guy at the convenience store who doesn't speak very good English. That joke was beat into the ground within minutes.
Key Non-QB Players
Seattle
WR Percy Harvin -- he's lightning fast, he catches passes, he returns kicks, he's a dangerous dangerous weapon ... except that it's entirely possible his skeleton is made of balsa wood. If he's HEALTHY, he's a guy to watch any time he touches the ball.
RB Marshawn Lynch -- if Seattle has any chance at all, it's putting the ball in Lynch's hands and letting him stomp all over people. Lynch will be forever famous for this 2011 run, which earned him the nickname "Beast Mode":
CB Richard Sherman -- when not causing white America to clutch its collective pearls, he really is one of the best cornerbacks in the game. He doesn't have the sprinter speed of a guy like Darelle Revis, but he's got great size (6'3") and is very good at the technical aspects of the game (positioning, reading plays, ball skills).
S Earl Thomas -- Thomas is fairly young, but could be on his way to being mentioned amongst the great safeties in a few years (I've heard a few Polamalu name-checks). Here's the thing: Sherman will probably draw a lot of the coverage against Denver's top WR Deymarius Thomas. If Sherman can blanket Thomas, the winner of this game will come down to how well Seattle can take away Manning's second and third options, which means Earl Thomas has big hero/goat potential.
Denver
WR Wes Welker -- Welker was Tom Brady's favorite target in New England for many years. He's more of a possession receiver (runs the dirty routes across the middle) than a deep threat, but Manning will probably be calling his number a lot. Pro-Tip: make sure to yell WELLLLKAAAAAAHHHH! with a Boston accent at least once.
RB Knowshon Moreno -- Moreno has had a weird season, going from a three-way competition for the starting job back in training camp, to a season where he logged almost 1600 all-purpose yards. Chances are you'll find at least one fantasy football player whose season was either made or burned by Moreno.
TE Julius Thomas -- something of an X-Factor. On his good games, he looks every bit as good as a Gronkowski or Graham and could pose a real problem for the Seahawks. Then he disappears. How Thomas plays may determine how this game goes.
CB Champ Bailey -- Bailey is a 15-year-veteran who was widely regarded as the best corner in the game when he was younger. Now, injuries and age are starting to catch up to him and this may be his last game in a Denver uniform. Despite playing on some pretty good teams and making several playoff appearances, this is Bailey's first shot at a Super Bowl ring. If you're looking for a classy veteran who "deserves" a ring to cap a great career, Champ's your man.
Halftime Show
Bruno Mars and the Red Hot Chili Peppers are the headliners for the halftime show, if you care about such things. Full disclosure: I, myself, do not.
More questions on NFL: