This question originally appeared on Quora.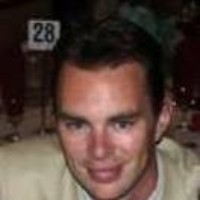 By Jonathan Brill, VP Sales at Software Start-up
No, not in the draft, but I think there's a sequence of extraordinary events that, were they to happen, would make it ideal for an NBA team to add Brittney Griner to their roster. Assuming one wasn't concerned with the fact that the NBA has gone to extraordinary lengths to maintain a professional women's league that they subsidize at some significant loss every year, I think there are two main questions:
Is there a chance she could compete at the professional level with male players?
Would this have a positive or negative impact on brand, merchandising, ticket sales, etc?
And I don't think those answers are clear, but I'll take a shot:
Could Brittney Griner use training and conditioning to get to the level of being competitive with professional male players? I think it's possible, but less likely if we're talking about the NBA, and I think we're talking about at least two years of work and maybe as many as five. When Michael Jordan decided he was going to come back in 2001 the training he went through for eight solid months was unprecedented at the time. It was not only superior to other training available at the time but one can assume MJ worked harder than anybody else would have because that's his MO. And it still wasn't enough. Sure, he was 38, but shit Steve Nash is 40 and having a career year. What we've seen in the NFL, NHL, and NBA is that once you're out of the game, even for a few months, it takes a bit of time to get back in touch with the speed of the game. Things at that level happen lightning quick. It's one of the reasons all-star teams are never competitive with cohesive units. The slightest hesitation loses you the opportunity to make a play. And Brittney Griner likely has never really played at an elite level at men's speed. How is men's speed different than women's speed in pro sports? Here's one of the most athletically dominant female professionals of all time with her take:
"Men are just stronger than ladies. I even have trouble reading my hitting partner and he is not professional, although he would make a good professional player. It really is comparing apples to oranges." - Serena Williams
To clarify, this isn't Serena expecting to serve the ball as fast as her training partner, she's having trouble even reacting to his serve. It's not that she's not as physically fast or strong, although that's likely the case, its that she's just not used to playing at that speed. Could she catch up and get used to playing at that speed eventually? I think so. And I think Brittney could as well. But I think it would take a while. It can take male players months to get up to game speed after a serious injury, how long would it take someone whose used to playing in second gear?
But the even bigger question is whether Brittney Griner could ever effectively build up the physical capabilities she'd need to make plays at the pro level. History is not on her side here. At 6' 8", and 208 lbs., she'd be considered a little light to play forward and it's not clear she'd have the speed to be effective offensively or defensively as guard. If we re-orient Brittney's whole existence and try to make her fast enough and skilled enough to be a guard in the NBA, she may still never get there. We may find that much like elite male college players like Casey Jacobsen (first and second team All-American, thee year first team all Pac-10, German League Finals MVP in 2007) from Stanford who wash out from the NBA almost immediately, she'd just never have the speed at the NBA level to get her own shot or play effective defense.
But like Jacobsen, that doesn't mean she couldn't compete in a men's pro league somewhere else. Brittney might already be good enough to make a team in one of the Euro men's leagues or one of the PacRim leagues, like in the Philippines or China. I don't think that's a given, however, and she'd have to contend with a best effort every night from her competitors and unheard of discrimination and taunting from fans that are as likely to be offended as enamored with her.
Would signing Brittney Griner be a good marketing move for a pro team? This is one of those things that is going to reinforce a brand image, positive or negative. If the Charlotte Bobcats sign her, it's seen as a desperate move to gain attention by a crappy team that can't put enough quality on the floor. If the Heat were to sign her it would be a savvy move from an innovative contender that isn't afraid to think outside the box. Context is everything. The problem in either case is that the NBA draft is a two pick deal, and it doesn't ever make sense to take a flyer. Jeremy Lin was a walk-on and played through summer league in Vegas.
What's more realistic for Griner is to make a splash in Vegas at Summer League and see if she gets picked up there. The challenge is that she'd have to make a splash in summer league against guys who've been training all their lives for it, and they're playing for real money. The prize for most of the guys in summer league is building up enough of a highlight reel to get on the radar of a Euro team that can give them a six figure all expenses paid contract for the next few years before they have to think about getting a real job. In other words, that's no easy feat. But let's say for argument's sake Griner has a Lin moment and just destroys the number one overall pick in a key pick-up game (it's worth noting here that even after beheading John Wall in Vegas, Lin likely wouldn't have gotten picked up by the Warriors if they didn't have visions of making inroads into the largest Asian market in the country dancing through their heads), it starts to make a lot more sense.
Is it worth giving her a shot to ride the pine? I think so in those circumstances, depending on the team. Maybe you send her to your D-league affiliate and she boosts ticket sales and gets your affiliate some ESPN love. Worst case scenario she washes out and becomes the most dominant WNBA player in history thanks to her training with an elite men's league.
More questions on
NBA
: