This question originally appeared on Quora.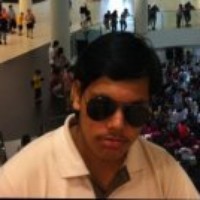 Answer by Vignesh Sridharan, Football Fan

This has to go down as one of the most ridiculous and unfair decisions taken in recent footballing history regarding the firing of managers.
The first and foremost argument against firing the manager is that he had just won the Champions League for Chelsea, the Holy Grail that Roman Abrahomovich was craving for. It should be noted that this was something that was not delivered by the likes of Jose Mourinho and Carlo Ancelloti(who himself was unfortunate to be sacked after winning a double). And he achieved this with a squad that was in shambles at the time of AVB's sacking. He surely deserves credit for the way he galvanized his team, organized them well, and won the CL. It should not be forgotten that en route to winning the CL, Chelsea defeated Barcelona (one of the greatest teams in history) and Bayern Munich.
And there was no reason to sack him now as well despite their "poor" run of form of late, which sees them sit just four points behind Manchester City in the Premier League table, hardly an unbridgeable gap at this point of the season. And it should also be noted that there has been an influx of new players into the team and that it always takes quite a bit of time to get them gelling together and play attacking, mesmerizing football that Roman craves. Case in point is Barcelona, who have achieved so much due the fact there is so much continuity at the club, with players familiar with each other's style of play. To contrast this is PSG, who despite having bought some great players such as Ibrahimovich are still struggling to play cohesively as a team and rely on one or two individuals to pull them through. However Di Matteo has been sacked, and the new manager would be under extreme pressure to deliver or face the brunt of the owner.
Now that brings us to the candidates that Chelsea could have in mind as a replacement. Pep Guardiola's name has been making the rounds, and while he was extremely successful with Barca, it has to be remembered that he had a team which had greats like Messi, Xavi, and Iniesta. In fact, some of the expensive buys made by Pep such as Ibra and Alexis Sanchez have flopped at the club (Alexis still has a chance to reverse that though). Thus, it remains to be seen how he would manage another team, or rather, build another team. Its a great risk which Chelsea is taking.
Another candidate is Rafa Benitez, who despite taking Liverpool to CL victory, has not been extremely successful in the Premier League with Liverpool. Also his latest managerial venture with Inter Milan was quite unsuccessful, which led to his sacking within six months. Definitely a high risk option.
Thus considering the options that Chelsea had, it is not the right decision made by Chelsea to part company with Di Matteo. He definitely deserved a chance to manage the team for a long term period, especially after he delivered the holy grail of the Champions League (and the FA cup as well).
More questions on Chelsea F.C.: