This question originally appeared on Quora.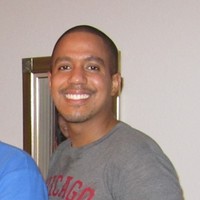 By Amaury Fernandez, Student of life

I see "yes-and-no" as the most appropriate answer to this question. I love boxing and have followed it since I was child.
I don't think that this is an easy question to answer, because scoring boxing matches, whether one is a licensed judge sitting ringside or a fan at home with a beer in hand, is inherently subjective. There isn't a specific, clear-cut criteria as to what one should look for when scoring a boxing match; there are merely parameters. As if that weren't enough, boxing judges sit at different sides of the ring, and their angle to the action can influence how they score a fight. As a fan, the judgment of what one sees at home on TV can be influenced by the comments made by those around us, or by the commentators. Also, although there is, as per the rules of some of the top boxing commissions, an emphasis on clean and effective punching while scoring a boxing match, subjectivity permeates as a result of the emphasis one places on some of the other judging factors, such as ring generalship and defense[1]. I may favor defense over ring generalship, you vice versa, and as long as the combatants measured relatively closely on the other factors, especially clean and effective punching, a legitimate case can be made as to why either side won the fight.
If I feel up for it, I look forward to re-watching the fight alone and with no volume. I watched it with family and a friend and while listening to HBO's broadcast. They all thought Pacquiao was winning virtually every round, and this may have influenced how I saw the fight, as being influenced by the noise around you comes with being human. Even so, I scored the fight 117-111 for Pacquiao, or nine rounds to three. However, as I was scoring it and was sending text message updates to a friend who was working and unable to watch it, I felt that there were some rounds that I gave to Pacquiao that could have gone to Bradley, such as the first round. Having said that, Pacquiao dominated the CompuBox statistics, with the exception of total punches thrown, most of which were jabs by Bradley[2]. Pacquiao landed 59% more total punches, 76% more power punches, and more than doubled Bradley's connect percentage on jabs.
I think one of the main reasons this fight came to a controversial ending, other than downright incompetence or the ever-present and hard to prove possibility of corruption on behalf of the judges and the other parties involved, is that it was a supremely nuanced fight. In most boxing matches, I'd say, it's usually clear to see who's in control of the action[3]. If a guy is beating up or is stylistically outclassing the other, this is usually clearly apparent to a relatively trained eye. Not so for Pacquiao versus Bradley. Neither guy outright dominated the other. Both guys, in my not-so-expert opinion, having watched almost every Pacquiao fight for the past eleven years and several of Bradley's fights, could have done more and been more effective. Both guys took their foot off the gas pedal at various junctures, thus giving the other an opportunity to steal rounds. Pacquiao clearly landed the harder shots throughout the fight, but Bradley was more active. Statistically, Pacquiao may have been more accurate with his punches, but I thought both guys showed solid defense. Pacquiao was the aggressor, but how effective was he? This distinction is important because effective aggressiveness, not aggressiveness in and of itself, is one of the scoring criteria.
Therefore, in summary and to conclude, yes-and-no. Yes, the outcome of the fight reflects how the fight went in that the official verdict was close, and I think a convincing argument can be made as to why this was a close fight. And no, the outcome of the fight didn't reflect what I saw because I thought Pacquiao clearly did more than Bradley.
Reactions
-Andre Ward. Ward is the last boxer to win an Olympic gold medal for the United States. He's considered one of the best pro boxers in the world today and is a friend of Bradley's. "Listen, I love Tim Bradley he's a friend. This is not his fault. Tim lost the fight, that's all I can say."[4]
-Dan Rafael. Rafael is ESPN's boxing guy. Leading into the fight he picked Bradley to beat Pacquiao. His post-fight article for ESPN began with three emphatic words: "Stunning, simply stunning."[5]
-Kevin Iole. He's the MMA and boxing writer for one of the largest sports media outlets on the planet, Yahoo Sports. "I am shocked, stunned."[6]
-98%. 47 of 48 members of the press had Pacquiao beating Bradley.[7]
Notes
[1] http://www.abcboxing.com/documents/abcboxing_regulatory_guidelines.htm
[2] http://www.coolbuster.net/2012/06/pacquiao-vs-bradley-compubox-stats.html
[3] Tangentially, in a general sense, to me this speaks to one of the weaknesses of the sport of boxing. Unlike UFC, which operates under a controlled umbrella that some would argue is monopolistic in nature, boxing is an open, uncontrolled, decentralized, and relatively unregulated global free-market arena in which the power brokers that run the sport can be said to be more careful with their investments, the fighters, and have more of an incentive in building individual superstars. In other words, at least from my experience as a life-long passionate boxing fan and casual MMA fan, UFC has offered more competitive matchups, but I think that at least in part its system lends itself to that. Competitive matchups are very important because most folks who follow combat sports are really just looking for a good, exciting, competitive fight, regardless of the discipline.
[4]http://twitter.com/#!/andreward
[5]http://espn.go.com/boxing/story/_/id/8032206/manny-pacquiao-shocked-split-decision-loss-timothy-brad
[6]http://twitter.com/#!/KevinI
[7]http://fightscorecollector.blogspot.com
More questions on boxing: