This question originally appeared on Quora.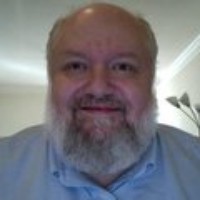 Answer by Brendan Ross, Lawyer, Photographer, Voter, Spy

Notre Dame is undefeated, and that counts for something. However, this year's Irish are the least impressive undefeated team in recent memory.
The two other BCS No. 1 teams this season were Alabama and Kansas State, so I will point out a few comparisons to them, as well as other teams, in this answer.
Notre Dame is widely spoken of as having the "best defense in the country," but in reality, their total defense is ranked only sixth (Alabama=1), Red Zone defense only fifth (Alabama=1), rushing defense is fifth (Stanford=1), passing defense is twenty second (Nebraska=1, Alabama=3), third down defense is twenty sixth (FSU=2, UF=5, Stanford=8), total sacks are nineteenth (Stanford=1), and they're not even in the top fifty in tackles for loss per game (Stanford=1). The statistics are here: NCAA College Football FBS Stats (ncaa.com). True, the Irish are second in scoring defense, but this has to do with their schedule. Offensively, they are very average in all categories.
Notre Dame's strength of schedule is only the thirtieth best nationally, according to Sagarin. See: USA TODAY (usatoday.com). True, Alabama has the thirty ninth best, Kansas State has the twenty fourth best, and Georgia has the forty second best, but the real difference between these teams becomes more clear when one examines the respective margins of victory over their opponents. Notre Dame beat Purdue (6-6) by 3, BYU (7-5) by 3, and Pitt (5-6) by 3 -- all unranked teams when they played. Against ranked teams, the Irish were mixed -- they won a very controversial game over then-No. 17 and currently No. 8 Stanford in overtime by 6 and had solid wins against then-No. 18 (and currently unranked in the BCS) Michigan State (+17) and then-No. 8 (and currently No. 11 in the BCS) Oklahoma (+17). Alabama, by contrast, clocked all of its opponents other than then-No. 5 LSU (only +4), and the game they lost to Texas A&M. Kansas State, the only other team (other than Alabama) that has been BCS No.1 this season, similarly beat its lesser opponents handily, having close wins over Oklahoma (admittedly closer than Notre Dame's win over the Sooners) and Iowa State, and a bad loss to Baylor. Notre Dame, then, has had a couple of impressive wins, and one rather controversial win, but has looked less than impressive against lesser opponents, while Alabama and Kansas State (the other teams who were ranked BCS No. 1 this season) have lost a tough game, but have also destroyed their lesser opponents.
Under the BCS computer ranking rules, margin of victory is not taken into account, so Notre Dame is across the board rated No. 1 with the various BCS computer rankings, despite the fact that they narrowly won many games against unranked teams, and have only an average strength of schedule for the top ten teams -- five of the top ten have a higher strength of schedule, including No. 4 Florida with the thirteenth SOS, No. 8 Stanford with the fifth SOS and No. 9 Oklahoma with the eleventh SOS.
So, yes, Notre Dame deserves a shot at the championship because it is undefeated, and that counts. It is hard to go undefeated, even if a few of the wins were very close calls against outmatched opponents. At the same time, it is a rather unimpressive undefeated team, both in terms of statistics as well as schedule and margin of victory, as compared with the other teams in the top five, and particularly with the other teams that have been BCS No. 1 this season.
More questions on 2012 College Football Season: