This question originally appeared on Quora.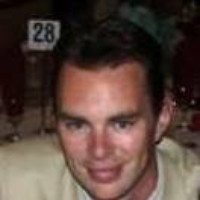 By Jonathan Brill, VP of Sales at a Software Start-Up

Alright, I'm answering this as if I just took over as GM of the team and have been given three years to earn my next contract.
I meet with my owner and let him know that we're not going to get Kevin Durant. We might be able to get Russell Westbrook, but without Kevin Durant next to him, he starts to look a lot like Tyreke Evans. We're also not going to get LeBron James or anybody else with shoes named after them. Thinking otherwise just isn't realistic. KD and Bron are generational players. You get 1 every 500 players or so, not one a year in the draft. If he doesn't fire me for that, I lay out the plan. I start by using the Denver Nuggets and Houston Rockets as the examples.
It's hard to know whether Rockets GM Daryl Morey's plan is the right one, but he sure seems committed. We know a few things about true contenders in the NBA:
You need to have a top ten defense.
You need a super star, probably at the wing.
You need a ton of 3 and D guys.
You need a few max type guys, and everybody else is playing for box tops, no middle class.
So, you assume you're going to draft well and add some underappreciated assets a la the Spurs (and now Rockets and TWolves) in the form of cheap, veteran South Americans and Euros who have to ride a lower salary into the league. Maybe pick up a guy with a mental condition like the Rockets (White) or some critical injury history like the Spurs (Blair), Celtics (Sullinger), or Thunder (Jones).
That was the easy part. Here's the hard part: we're going to have the same recruiting challenge as Daryl Morey and the other 85% of the teams in the league who aren't in area codes 212 or 310. Players aren't going to jump out of their existing teams to play in Orlando. So we're not building around $15m guys who can play anywhere, but $10-$12m guys who are evaluating us against Milwaukee. Orlando may not be NYC but it's not Milwaukee.
Unfortunately there's not really a recipe for that. Look at what it took Morey and Nuggets GM Masai Ujiri: trolling every team with a superstar on the edge until they finally found one that was going to pop. And even then, most people will tell you James Harden and Andre Iguodala aren't superstars (although statheads and smart GMs disagree).
Set expectations correctly, shed salary, stockpile a massive amount of picks, acquire defensive wings as an underrated asset, and start trolling stars on non-contenders facing luxury tax payments.
More questions on NBA Season 2012-13: