This question originally appeared on Quora.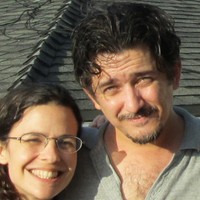 Answer by Mark Hughes, Screenwriter, Forbes Blogger

I think McFarlane is a very good choice. One thing the Oscars sorely needs is some modernity pumped into the proceedings, with humor and and outrageousness. That's what Billy Crystal did so brilliantly when he used to host, and if they give McFarlane free reign and a good budget to bring to life his vision for the show, then I suspect it might be one of the best modern Oscar ceremonies we've seen.
Even if you don't like McFarlane (and he certainly has his detractors), his pop culture sensibilities and relevance for younger viewers, plus his tendency to envision unrestrained comedic performances and situations, should serve the production very well, and you might find yourself having a good time despite your feelings about him otherwise.
If we can't have the Muppets host the Oscars -- and apparently we can't for some stupid stupid reason -- then McFarlane is a pretty good selection.
But seriously, for the next ceremony, GET THE DAMN MUPPETS.
More questions on 2013 Academy Awards: