What are some of Los Angeles' best kept secrets?: originally appeared on Quora: The best answer to any question. Ask a question, get a great answer. Learn from experts and access insider knowledge. You can follow Quora on Twitter, Facebook, and Google+.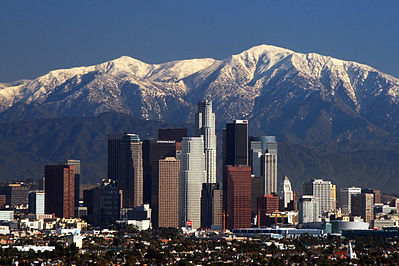 Answer by Lisa Borodkin, lives and works in Los Angeles
Ok, I'll be "The Californians" and give a few traffic shortcuts:
Take Virgil North-South through Koreatown, not Vermont
Take Fountain East-West through West Hollywood, not Sunset or Santa Monica
Take Los Feliz Boulevard and Franklin East-West from Silver Lake/Los Feliz to West Hollywood, not Hollywood or Sunset
Take Temple East-West to get in and out of Downtown, not Sunset
Take Beaudry North-South from Downtown to and from USC Campus, not Figueroa
Take Holloway to Sunset to Whittier, through the Hilton parking lot East-West to get between West Hollywood and Century City, not Santa Monica
From Hollywood/West Hollywood to LAX, take La Cienega all the way south and then turn right at the signs for the airport
Parking
You can park in a yellow (not red) painted curb loading zone after 6 on weekdays and on weekends (check for signs).
Going to LAX, park your car at Union Station for6 a day and take the Fly-Away bus to LAX.
In Hollywood, WeHo, etc., time your plans to cover the time when the meters run out of the enforcement time (e.g. on Sunset in Echo Park, 1 hour meters end at 8 p.m. so you can start your night at 7)
Parking meters are not enforced in Old Town Pasadena before 11 a.m.
Do not park your car over night anywhere in Pasadena - you will get a ticket.
Subway
Take the Red Line to the Hollywood Bowl or Downtown from parking your car in Los Feliz near Vermont and Hollywood
And some shopping tips:
Shopping
Sample Sales the last Friday of the month in the New Mart, 9th and Main
The Trina Turk outlet in Alhambra and sample sale every three months
Barney's Warehouse sale twice a year at the LA Convention Center
Santee Alley for disposable, trendy fashions, discount perfume, and cheap sunglasses and makeup
Hotel Surplus in Van Nuys for overstock from hotels and model homes
Rose Bowl flea market the second Sunday of the month for used everything
...
Food
Do you want Chinese food? Go to the San Gabriel Valley, not Chinatown. You'll find an endless array of awesome, cheap, and authentic food not too far removed from their originating cultures (expands to Mexican and many other foods too). Din Tai Fung, JJ Cafe, Half and Half Tea, Sinbala, that's all 626 (shameless plug for Arcadia). Chinatown really can't compare.
Viet food? Go to Little Saigon/Garden Grove (OK it's in OC). For those used to downtown ethnic towns it may be weird seeing suburban shopping centers filled with Chinese supermarkets and restaurants and hair salons but that's LA for you.
Can't speak for any other 'food secrets' so I'll stop here.
Scenery/Stuff to do
LA actually has a lot of mountains and greenery in and around the city itself. You can get from the beach, to Hollywood, to skiing all within a ~1 hour drive of each other at the right time of year (ignoring traffic)
There are many awesome places to hike like Franklin Canyon in Beverly Hills not far from many expensive mansions on nearby roads.
Angeles Crest Highway. A beautiful but deadly 2 lane twister in Angeles National Forest, where snow or forest fires can shut down roads. Drive to Mount Baldy for some views or skiing fun.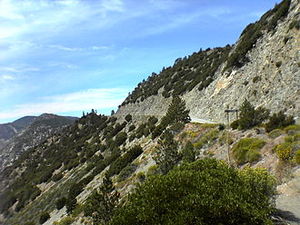 Glendora Mountain Road. Great place to take pictures and for cruising. Watch out for street racers
Gold mining. With some basic equipment you can venture into the San Gabriel mountains and pan for gold. I did this as a kid about ten years ago and it's a great way to experience 'gold rushing'.
Tuesday Night Cafe in Little Tokyo: Every 2nd and 4th Tuesday of the month, local artists gather and there are many great live performances along with dance, poetry, political activism, etc. It's a hotspot of culture easily missed.
Beach bonfires. This is the way to live the beaches at night, any season. Huntington Beach is my favorite. Always try to go on weekdays during the summer, winter it doesn't really matter. If it's a crowded time you'll have to get there by noon (or even before) since people start camping out the bonfire pits until sunset.
More natural beauty:
Bolsa Chica Ecological Reserve. Technically in Orange County but a natural wetland of stunning beauty that you would never imagine from the usual depictions of LA.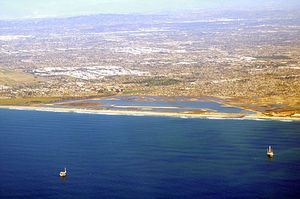 Smog was MUCH worst in the past. LA in the 60s and 70s with over 200 "unhealthy" days per year, now it's something like under 10. You can thank the Clean Air Act, extra strict CARB restrictions, etc. This is also why gas is more expensive in California, more taxes and the 'clean air blend'.
Driving in general:
Sigalert.com. Shows details of every freeway so you can laugh at the n00bs going 6mph on the 405 as you zoom by on La Cienega. Less applicable now that Google maps traffic is better, but nothing will let you zip around town like a native better than knowing the 20+ freeways and checking this map. You can view details to see exactly what speed the regular lanes and the carpool lanes are going too, so if you have a crafty passenger you can see whether the carpool lane is actually faster.
Left turns. Many intersections in the city proper don't have protected lefts (green arrows). What you do is you creep into the intersection as soon as the light turns green and wait. When the light turns yellow, prepare to move and watch out for people running red lights. Usually when the light actually turns red, oncoming traffic will have stopped and you're now free to turn. Using this technique usually 2 or 3 cars can turn each green cycle. Please do not attempt the Pittsburgh left and jump the green turning left (you will get owned and possibly run over pedestrians).
The 110 Freeway / Arroyo Seco Parkway. Once the first freeway in California with 45mph speed limits in the 30s, it's now a beautiful but dangerous twisty mess leading from Pasadena to downtown. Great drive though. If you see directions taking you on at a random entrance, be wary of having to stop before a 25 foot acceleration lane. Offramps have 5mph advisory speeds and you gotta stop at many of the onramps, too.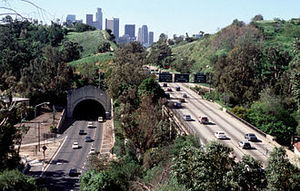 Red light tickets. The City of LA has decided not to force people to pay so if you have old tickets they're technically unenforceable.
Know when to park in the city. aka get out of the curb lanes between 4-7PM and 7-9AM if they're posted, that's tow away time (when people start driving in them as an extra lane).

LA proper driving shortcuts [epic spoilers]. For a super long list of shortcuts on the Westside and the city itself.
San Gabriel Valley shortcuts. If the 210/10 is bad (<15mph), take Huntington Drive if you're planning to get to Alhambra, South Pas, Arcadia, or nearby. Take Foothill Boulevard to escape north of the 210, goes all the way to Covina and farther.
Freeway vs. surface streets. A steady 15mph average on the freeway will usually beat the surface streets assuming equal mileage in or near downtown, and unless traffic is under 20mph in the suburbs you probably want to stay on the freeway.
...
Los Angeles County Museum of Arts
Go there on a weekday and walk around the grounds. Bring a picnic. Enjoy the equally cool architecture, and the quiet.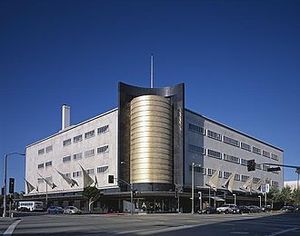 The Getty Center Gardens
Parking is cheap (or free, depending on the day) and there's no charge for entry. You can visit the grounds at sunset in the summer and see some LA's best views of the ocean. Bring a picnic and hang out on the gardens out back. It's a good spot for a date.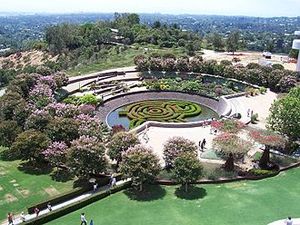 Palos Verdes
Beholds LA's most beautiful parks, tide pools, coastal drives, and point breaks. It's an oft-forgotten part of LA. Del Cerro Park is a popular spot where locals go to hike and mountain bike. The view panoramic view of Catalina and the dynamic coastline are breathtaking. This is by far my favorite look-out in LA.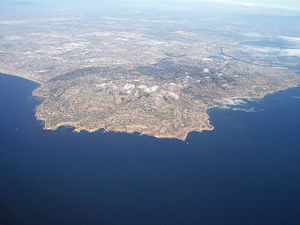 Señor G's Mexican Restaurant - Playa Del Rey
This is my favorite place to eat lunch. The food is tasty, and the Zen Master is known to hang out here from time to time. I'm actually writing this post over a Carlito's Way burrito. Damn good.
Casablanca's Sunday Brunch (13.99) - Venice
Casablanca could quite possibly have the best tortilla on the planet. Make sure to try it with butter and the tomatillo green sauce (with chunks of cheese). You could make a meal out of just that.
The Old L.A. Zoo in Griffith Park
Great place to hang out with friends, or just explore. It's equally cool and spooky.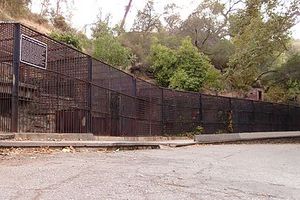 The Kibitz Room in Canter's Deli
This dive bar is a classic LA hangout. I love its personality. Also known to be a favorite among grizzled Hollywood musicians.
The Library Bar at the Roosevelt Hotel
This might not be a secret among the barhoppers, but for those who are looking for some of the most incredible mixology out there, it's worth a try. You'll find the bartenders behind a mountain of herbs, fruits and assorted juices. You might even see a celebrity or two.
The Grove on Fairfax Parking Garage Rooftop
Offers one of the best views of Los Angeles, and it's so close to everything.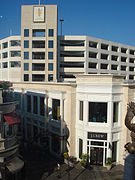 Picnic Area 3 at the Hollywood Bowl
Always sunny in the evening, this is an ideal spot for meeting friends before the show. But don't tell anyone!
More questions on Quora: