This question originally appeared on Quora.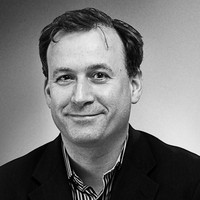 Answer by John DeMarchi, artist

The keys to the game are to get pressure on the quarterback, force turnovers, play physical football, set the tone, take shots, win the turnover battle, avoid mental mistakes and undisciplined penalties, score touchdowns and not field goals in the red zone, and stay within themselves.
The playmakers need to make plays, and big players need to make big plays at big times -- that's going to be important.
On offense, it's important to set the tempo, establish the run, get into a rhythm passing game, threaten the perimeter, control the line, get vertical, attack downfield, make space plays, high point the ball, and score in the red zone.
The defense needs to stack the point, play downhill, get penetration, disrupt the offense; the offense needs to set the tempo, play with leverage, and manage the down and distance situations. And they have to play physical football - that's going to tell the story.
Above all: Both teams have to execute. Because it always comes down to execution.
The team that makes the fewest mistakes has a good chance to win. Especially mental mistakes. Those drive coaches crazy. Because the little things make a big difference.
Third down efficiency is crucial, of course, to keep the drives alive and keep moving the chains.
But it's equally crucial to win on first down -- because the team can't become highly leveraged in adverse down and distance situations. You can't get behind the sticks and let the opposing pass rushers pin back their ears.
Both teams need to get positive yardage, and make sure they matriculate the ball down the field.
And they can't put the ball on the ground, either -- they have to protect the football. Ball security is so important.
But offenses they can't be too conservative -- they have to make plays, take chances, take what the defense gives them and execute to perfection. They have to dictate.
The quarterback needs to get in rhythm, trust his protections, throw his receivers open, drive the ball with touch and accuracy, extend plays, be elusive, and lead the team. He has to be a coach on the field.
The offense also needs to get the football to playmakers in space, so that they can accelerate and make chunk yardage and explosive big plays down the field.
They have to keep the defense off-balance.
For the defense, of course, it's crucial to establish the line of scrimmage and physically dominate the opposition. It's especially key to play downhill, keep contain, use exotic blitz packages, disguise pre-snap reads, and master film study to exploit tendencies.
And they can't miss tackles, or have any blown coverages. That could be fatal.
The corners need to be able to jam, play press, play man, man-off, and of course, the Tampa Two, but play all of them with controlled aggression so as not to induce contact and interference penalties that are coach-killers. They need to make plays on the ball, and find the ball in space and defend properly.
It's key to blitz, but also to stay fundamentally sound and disciplined, to be exotic and yet not too progressive with schemes. It's important to spin the dial and keep the offense off-balance, but it's also crucial to not get too leveraged on the defensive side of the field. They have to master their emotions and play with controlled aggression.
It's so important for players to have the testicular fortitude to play injured, even play hurt -- whatever is necessary to insure victory.
Both teams have to want to win more than the other team, and have to have the desire to give 110 percent and prepare to win. Because that's how winning is done, and that's how champions are made.
Who will pay the price? Who wants it more? Who has the guts to go for glory? Who is man enough to take it? Who will meet the moment? Who will grasp greatness?
Coaches, of course, need to push the envelope and play to win the game, but not at the expense of sound fundamental football. Because it's all about blocking and tackling. And strategy. And special teams.
The key to the game will be making the right adjustments. The coaches need to motivate the players and keep them focused on the task at hand.
Special Teams could also be a big key to the game. Because field position is so important. The battle for field position allows offenses to dictate and open their full playbooks. Because when an offense is on the plus-side of the field, the odds swing in their favor.
Because this is for all the Tostitos.
And today's game has two classy franchises, two great owners, two great quarterbacks, so many great players, two great front offices, all those amazing cheerleaders, and of course the great beer men and peanut vendors. They do such a great job -- just like our broadcast team in the truck!
Punting will also be super important to the game -- especially directional kicking in late, highly leveraged situations. And let's remember the loneliest men in all of football: The kickers, on whose toes fate may swing today.
The key is to play loose, and free, to play like kids and enjoy the game, while still being professional about it. Turnovers can turn games; penalties can destroy drives; injuries can destroy careers.
The biggest key will be mental toughness -- the willingness to overcome adversity, and of course, play for pride.
But it's so important to keep perspective, too -- to stop and smell the roses -- and to stay focused. Because without focus, you are out of focus, and soon, out of the NFL. Which stands for not for long if you are out of focus.
Because this is a winner's league. It's a quarterback driven league. A results oriented business.
So you better have pelts on your wall. And you better play as a team, and not as individuals. Because there's no "I" in Team.
And remember: It's so crucial to stay on technique. Because at this level, everyone is a great athlete, and you win with preparation and technique. And win with speed. And athleticism.
Because luck follows speed. And luck follows preparation. And Luck follows Manning. At least in Indy (forced laughter).
The key is the crowd, the 12th man, and it's ability to affect opposing offenses. That inspires defenses to set a physical tone -- but not TOO physical, because no one wants to see concussions, fines, bounties and suspensions.
The key is experience -- you just can't put a value on experience. Because at crunch time, you have to lean on your veterans -- guys who have been there before. Unless you have a great rookie like RG3 or Russell Wilson.
The key is staying healthy, too - but when injuries happen, it's a next man up league. Depth is so important.
Luck evens out, unless it doesn't.
You have to make your own luck, overcome bad breaks, be mentally tough and stay determined.
Because if there's time on the clock, there's still a chance to win. And clock management is crucial.
And in this league, THIS LEAGUE, it's easier to lose games than win them.
But you can see: This team, this coach, this quarterback, they believe they are a team of destiny, ready to take that next step.
On any given Sunday, any team can win.
But you never know.
It could come down to the officials, and a blown call.
More questions on NFL: