This question originally appeared on Quora.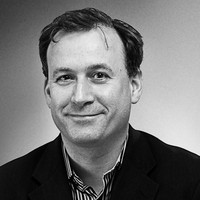 Answer by John DeMarchi,, long suffering fan

Ladies and gentlemen, this is what is known as a target-rich environment.
If you are from Buffalo, and near anything sharp, please put it in another room before you read further.
And... we're off...
If the Bills had gotten the draft right from 2008-2012, they could have gone into the 2013 Draft with ALL of the following players -- that's every one of these guys:
+ QB Russell Wilson AND QB Colin Kaepernick (nice 1-2 punch)
+ DE J.J. Watt
+ RB Marshawn Lynch
+ DE Jason Pierre-Paul
+ OLB CLAY Matthews
+ LT Ryan Clady
+ WR DeSean Jackson OR RB Ray Rice
+ RB Jamaal Charles
Instead of:
+ WR T.J. Graham
+ CBS/S Aaron Williams
+ RB C.J. Spiller (a great player)
+ OLB Aaron Maybin
+ DE Marcell Dareus
+ CB Leodis McKelvin
+ WR James Hardy (out of football)
+ DE Chris Ellis (out of football)
Really?
Really.
No, really?
Honest, really.
Spiller aside, it is almost impossible to be that wrong, that often.
Here's how Buffalo (mis)managed it.
It is a tale of epic woe and personnel failure, that will punish Bills fans for the coming decade.
2012 NFL DRAFT
Actually, the Bills did well here with CB Stephon Gilmore in round one and LT Cordy Glenn in round two. Those were strong picks, shockingly.
The money pick, though, came in round three, when Buffalo traded up to 69th overall to take Wisconsin WR T.J. Graham, who hasn't met a pass he couldn't drop, instead of his University of Wisconsin teammate, a QB you may have heard of: Russell Wilson. He went six picks later.
Why? Because we had Ryan Fitzpatrick under contract! And you'd rather have Ryan Fitz... oh never mind.
Oh, but wait -- there's much more!
2011 NFL DRAFT
With A.J. Green, J.J. Watt, Patrick Peterson, and Aldon Smith all available, Buffalo selects DE Marcell Dareus third overall. Ouch.
In round two, with QBs Colin Kaepernick and Andy Dalton available ... the Bills select CB Aaron Williams, who has done so well at corner that in year three of his career, he is playing safety. Nurse!!!
My all-time favorite press conference of former GM Buddy Nix was when he opined, "We're just a draft away. Look at the Bengals -- they got A.J. Green and Andy Dalton, and now they are in the playoffs."
Um, Buddy ... you are right ... but you drafted ahead of the Bengals in both rounds, and took Dareus and Williams, instead of Green and Dalton. Nice work.
2010 NFL DRAFT
People are going to say: The Bills got this one right with first-rounder C.J. Spiller. And they are wrong.
At the time, the Bills already had Marshawn Lynch, and Fred Jackson. Running back was NOT a position of need, at all.
So, the Bills being the Bills, they take Spiller ninth overall ... devaluing Lynch as a tradeable asset ... and then wheel Lynch to Seattle for two third rounders.
Predictably, Lynch goes to three straight Pro Bowls, and runs for 1590 yards last year as the main man on a very good Seattle team.
Spiller is better than Lynch -- people will see that this season -- but that isn't the point.
The correct comparable is: Is Spiller better than Lynch plus what the Bills could have had with the ninth overall pick?
All-Pro DE Jason Pierre-Paul and OG Mike Iupati were both available. So ask youself: would you rather have Spiller, or Lynch AND JPP?
You know the answer.
Oh, WRs Dez Bryant and Demaryius Thomas were also available, too. Just saying.
Would you trade C.J. Spiller for say, Lynch and Dez Bryant? Of course you would.
Even when the Bills get it right in the draft, they get it wrong.
2009 NFL DRAFT
The Bills wanted an impact player in the defensive front seven.
So they looked at four players: Clay Matthews, Brian Orakpo, Brian Cushing, and Aaron Maybin.
And chose Maybin 11th overall, ahead of the other three guys.
The Bills looked at Maybin and Matthews and said: We HAVE to have Maybin!
Good grief!
After trading THEIR BEST PLAYER, LT Jason Peters, for the 28th overall pick in the draft (because they refused to pay him)... they at least drafted C Eric Wood, easily the Bills best current lineman.
He's no Jason Peters, however -- who is a better player and a more important position on the offensive line.
In round two, the Bills hit BIG on S Jairus Byrd.
Of course, now that he's a two-time Pro Bowler, with 18 INT in four seasons, they won't pay him, and he's a holdout.
Hey, isn't that what happened with their last big star, Jason Peters?
Oh, those Bills!
2008 NFL DRAFT
This one is laughable -- actually, it is a three-part play, and it is all tragedy.
Round One?
The Bills took CB Leodis McKelvin 11th overall, passing on All-World LT Clady, who went 12th.
Oh, by the way, the Bills could have also taken QB Joe Flacco, who went 18th in round one, seven picks after McKelvin.
But let's be fair. The Bills had QB Trent Edwards on the roster, and if you have Trent Edwards, why would you need a guy like Joe Flacco?
Round Two?
The Bills drafted WR James Hardy over WR DeSean Jackson and RB Ray Rice.
James Hardy is out of football. Ray Rice just won the Lombardi Trophy.
But wait -- there's so much more.
Round Three?
With pick #72 overall, the Bills selected DE Chris Ellis, now out of football. (Sense a trend?)
With the very next pick, pick #73, the Chiefs selected 1500-yard rusher and Pro Bowl superstar RB Jamaal Charles.
Of course they did.
++
So where does this leave the Bills?
With a roster that should be significantly better than it is; with misses that are going to haunt this team for years.
Is it easy to second-guess?
It's too easy.
But the JOB of the personnel people is to, you know, evaluate personnel.
It's truly astonishing how bad Buddy Nix was as Bills GM. Nice man; poor judge of talent.
Thankfully, he's out now, replaced by new GM Doug Whaley -- who seems to know what's up, and who HAS to be better than Nix was.
Which brings us to ... the 2013 NFL Draft.
With the 16th pick in the first round, with a choice of any available QB, Buffalo selects EJ Manuel of Florida State. They better be right.
They passed on QB Geno Smith, who went to the division rival Jets in round two ... why do I have a hunch he's going to torture the Bills for the next 15 years?
Of course, if the Bills hadn't misjudged QBs in the 2008-12 drafts, this reach for EJ Manuel would not have been necessary.
The team passed on Russell Wilson (thrice), Colin Kaepernick (twice) and Andy Dalton (twice), and Flacco, among others.
++
For the rest of you, hug a Bills fan.
It is hard to root for this team, year after year.
More questions on Buffalo Bills: