This question originally appeared on Quora.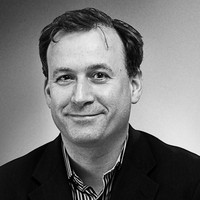 Answer by John DeMarchi,

1) Brothers Bowl
2) Ray Lewis retires: ascends to heaven? (kidding, see SNL skit)
3) Randy Moss retires
4) Ed Reed gets first ring
5) Does Alex Smith get to play?
6) Frank Gore gets first ring
7) Joe Flacco wins, becomes Elite
8) Kaepernick wins, becomes Elite
9) Niners tie record with sixth title
10) Ray Lewis passes MLB torch to Willis
11) Ngata vs. Iupati (and interior line) matchup
12) Kruger vs. Davis matchup
13) Suggs vs. Staley matchup
14) Oher vs. Aldon Smith matchup
15) McKinnie vs. Justin Smith matchup
16) Vernon Davis vs. Ed Reed matchup
17) Ray Rice vs. Willis and Bowman matchup
18) Frank Gore vs. Ray Lewis matchup
19) Torrey Smith vs. Rogers matchup
20) Cheerleaders matchup
Let's go play.
More questions on Super Bowl XLVII (February 3, 2013):