This question originally appeared on Quora.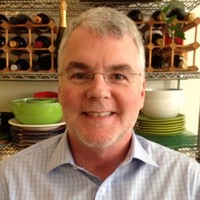 Answer by Keith Ball, Chef, cooking instructor, wine educator, hospitality consultant and writer

I have a collection of well over 400 food and wine books, including The Cook's Illustrated Cookbook, The Best New Recipe, The Science of Good Cooking, Restaurant Favorites at Home, and the seminal work, The Cook's Bible (which I've had since its publication date in 1996). The Cook's Bible alone was the result of five years of research. The magazine is to be collected, not discarded, because each issue adds to one's cooking reference library.
As a classically trained chef (and a bona fide autodidact), I have tremendous respect for the methodology of America's Test Kitchen. Although I don't catch every episode of the show (generally deciding to record or not based on the recipes/techniques featured), I rarely watch without learning (or enjoying a refresher about) something each time.
The Test Kitchen has been known to prepare a dish dozens of times so that they can present the best version of that dish. This represents painstaking, serious research involving recording hundreds upon hundreds of ingredients, weights, volumes, temperatures, equipment, and technique. Apart from the best cooking institutes, ATK is in a unique position to hammer through this all-too-real labor. For cooks at home, this eliminates a lot of expensive and time-wasting trial and error. While I haven't found every recipe to be a complete success, I have added many to the permanent recipe file in my head. A few that come to mind quickly are the original meatloaf recipe, the basic vinaigrette (firmly grounded in classic French cooking) and the Tarte Tatin. Since I most often cook without recipes, I can count on quickly skimming a Cook's Illustrated book or magazine if I need a time/temperature reference or an idea for the best ingredients.
I don't always appreciate the Yankee humor that's incorporated into the television show, but it's just a New England varnish to dress up the hardcore foundations of cooking that the show represents and strives to demonstrate.
I'm not a gadget person, but I like having the best quality tool for every kitchen task. The outcome of a recipe can easily depend on the use of good, proper equipment, so I frequently appreciate the reviews of equipment available on the market. Ingredients, too: I recall that after testing a couple dozen brands of pasta from all over the world, good old American Mueller's won out over imported pastas costing eight, even ten times as much. And having bought actual thousands of dollars worth of my go-to Italian favorite, DeCecco, I was floored. I stock a lot of Mueller's shapes these days.
Countless thousands of home cooks are genuine ATK fans, and I'd guess they've all raised the caliber of cooking at home -- and their pride and enjoyment of the work. Any food professional who disregards America's Test Kitchen, or who maligns the work that they do, is just not listening. But I've never been one to let my ego get in the way of learning.