This question originally appeared on Quora.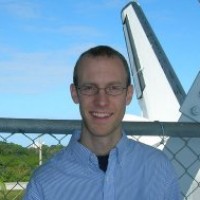 By Chuck Eesley, Morgenthaler Faculty Fellow, Assistant Professor in Management Science and Engineering, Stanford University

I've only been a professor for three years now, so I will give the perspective of a recent junior faculty member and as someone teaching and doing research on entrepreneurship. I've heard that post-tenure, it's the best job in the world and pre-tenure, it's the worst job in the world.
I think that's a fairly accurate description, though even pre-tenure, there are days when I consider it the best job I can imagine having. You get to manage your own schedule, you don't really have a boss, you get to talk with bright students about new ideas on a regular basis, and you get to teach students who are smart and engaged (at least when at a university like Stanford). Sometimes, I can hardly believe they pay me to do this.
However, pre-tenure, it is also a job that you can never escape. Even when I do actually take a break to go on a hike or cook dinner (such breaks are rare), I'm still worrying and thinking about my research, writing, and teaching. Most of the time, it feels like there is a crushing amount of work to be done, as if you had three full time jobs, each with more work than could possibly be done in the time given.
Before I came to Stanford, one MIT professor told me that his experience as a first year professor was of sitting down at his desk Monday morning, and then suddenly, it is late Friday night and you wonder where the week has gone and why you didn't get any of your to-do items accomplished. He said it's like being eaten by ants. Each request for time that comes in is relatively small, but cumulatively, they take all of your time away. This is a fairly accurate description. Learning to say no, time management, and prioritizing your tasks become incredibly important. I truly feel terrible every time I have to say no to a student or some industry leader who is requesting something, but at this stage, I have to keep focused on my research and publishing.
However, much of this changes post-tenure. There is still a ton of work to be done, but there is the opportunity to balance out the tasks much more between research and other activities. At that stage, there is the chance to be more flexible in making the job what you want it to be, whether that is spending more time on teaching, researching new topics, starting companies, or consulting in an industry.
To me, as a former entrepreneur, the job is actually a lot like being an entrepreneur in many ways. You get to turn your ideas into reality. You spend your time convincing others of the merits of your ideas and showing their value for society. In some ways, the university gives me an email address and an office, and it's my job to do things that will make Stanford more famous and prestigious and make a contribution to my field.
I've only been a professor at Stanford, but I have friends who are professors many other places. I would say that Stanford operates much like any other top research university. The spirit feels very similar to MIT, though I think with the Medical and Law schools, perhaps the student body is more varied in their perspectives. There's probably more variation school to school and department to department in what it is like being a professor than there is at a university to university level. So far, I have found Stanford to be a very supportive research and teaching environment and a beautiful campus to live and work on. I could also have only done something like teaching tens of thousands of students online through a new platform (http://venture-lab.org/venture) or researching Stanford alumni entrepreneurs (http://news.stanford.edu/news/20...) at Stanford.
Four years in, I'm still absolutely loving the job, despite the long hours and lower pay than I could earn in an industry or as an entrepreneur. Teaching and researching tech entrepreneurship in the heart of Silicon Valley are pretty much the exact things I want to be doing with my life.