This question originally appeared on Quora: What is it like to be a United States Presidential Scholar?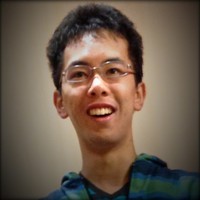 Answer by Robert Chen, College Sophomore, Math/Stat/CS

It's awesome! But in a nuanced way.
In my experience, at least. I'm a 2013 Scholar selected based on academics.
The US Department of Education calls it "one of the Nation's highest honors for high school students." [1] My community showered me with praise, my resume secured a nice addition, and I had going to Washington DC to meet the President to look forward to.*
I was very surprised and quite ecstatic when I heard the news. I worked pretty hard in high school, so I must admit, it was nice to get this sort of recognition.
But upon reflecting more, I acknowledged that I just happened to get lucky and that this wasn't going to change my life for better or worse in any significant way.
I thought about how, in my opinion, being selected is quite a crapshoot. It starts with needing a 2400 SAT in some states to even be eligible to apply. Does that make you "more qualified" than someone who scored 2390? After that, the process is much like the holistic college admissions process, but, at least based on what I've observed, it involves fewer people judging each application and places more weight on the inherently subjective essays. And each state is only allotted ~2 people (much fewer than for colleges), plus that geographic diversity aspect makes it less competitive in less populous states.
I happen to know the other semifinalists from my state personally, and I believe their accomplishments and qualities are more admirable than mine. Furthermore, I've had countless opportunities given to me that most others haven't had. So did I deserve it?
Probably not, but it doesn't really matter. We can't "quantify the success" of different people anyway. And we don't need to. Comparisons are futile; I concluded that I should respect everyone as an individual in their own right, while striving to make the best decisions I possibly can, to serve myself and the world, at each and every moment. And at that moment, having received the award, I had the perfect opportunity to thank all the people who have helped me become who I am today. I also had the opportunity to use National Recognition Weekend (NRW) to have fun, meet incredible people, and gain a renewed sense of modesty.
Those four days certainly exceeded my expectations. I met some of the most accomplished, inspirational, warm-hearted, enthusiastic people. By far the best part of the experience. There was something special, even magical, about talking to the other Scholars, even compared to my best friends, Harvard classmates, and top math/science students I've met through various programs. I can't pinpoint exactly why, though the environment was indeed conducive to open, genuine interactions. I've kept in touch with some, but not as well as I should.
A bunch of speakers, well-chosen in my opinion, visited to discuss mostly our country (politics, foreign policy, the rights/ideals of American citizens, the education system) and our personal futures (stories about career paths, tips for college, all sorts of life advice). Fortunately, I managed to sleep very little (hanging out with other Scholars at night) but still remain attentive to all our guests, many of whom were pretty high-profile.The speakers were very insightful and helped me continue to mold my personal philosophy. Other highlights were the performances and displays by the arts Scholars.It was great to see the works of such skilled and dedicated musicians, artists, writers, and producers; one student film even moved me to tears. Other components included: a brief tour of the Washington DC monuments, various informal activities (sports games, a dance, a talent show, etc.), visits with my senators, getting various cool free things (Microsoft Surface Pro!), an outing to the White House's Briefing Room, and the Medallion Ceremony with the Secretary of Education. By the end of the weekend, I felt more refreshed, empowered, and motivated to pursue my academic and personal goals.
After NRW, the 141 of us were thus new members of the Scholar community, which has been more active recently due to the program's 50th anniversary. Some of the others returned this year as counselors/organizers for NRW, which is staffed by alums. And as a rising freshman matriculating to Harvard, where several other Scholars enrolled, I found it nice to know a bunch of people before the first day of school.
Finally, I'm glad that the program has a teacher tribute aspect (though unfortunately most of the teacher programming was terminated a year or two ago--budget cuts I heard). My high school graciously paid for my teacher's trip, and I'm glad I was able to give my teacher a short vacation--a small token of appreciation for how profoundly he has impacted me.
My exact perspectives on the award, similar high school honors, and other aspects of high school in general are still evolving. But thinking about it all allowed me to take another small step towards becoming the more mature and virtuous member of society I strive to be. In summary, being a Scholar is great, but I believe it's important to remember my recognition is truly a small part of something far greater: "The Scholars represent excellence in education and the promise of greatness in young people. In honoring the U.S. Presidential Scholars, the President of the United States symbolically honors all graduating high school seniors of high potential." [1]
Anyway, I think it's a wonderful program and I encourage anyone invited as a candidate to apply! There's no interview, and if you applied to a bunch of colleges, you can just reuse a lot of your essays.
*My year we actually didn't see him or visit the White House (pretty rare, and also a huge bummer!). I heard they visited the White House and met Michelle Obama this year.
[1] U.S. Presidential Scholars Program Fact Sheet, which provides some background.
More questions on Quora: