This question originally appeared on Quora.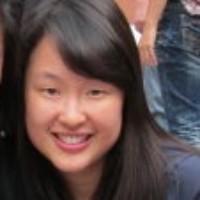 Answer by Sumi Kim, Living and working Silicon Valley since 2008

We just bought a house (on August 28th, 2013) in Menlo Park and it was pretty crazy.
As a caveat, it depends where in Silicon Valley you're trying to buy. If you're looking at popular areas based on proximity to city centers and workplaces as well as good school districts (i.e., Los Altos, Palo Alto, Menlo Park, San Carlos, etc.), it's very competitive and you need to have a strong stomach. But there are still parts of Silicon Valley where it's not so crazy.
We chose an agent based on a recommendation from a friend and started looking in April. Every desirable house we saw was on the market for no more than a week, and most didn't even have to be on the market for that long. We looked at a house we really liked on a Sunday, the second day of open house showing. We learned that the house had received an offer at the open house the day before, 10% over asking. The sellers took the offer, and we didn't even get a chance to put in an offer. This is an exception though; given that this is a seller's market, most sellers will wait to receive multiple offers as they will often see the final price go way above asking.
All of the houses we looked at in desirable locations received multiple offers, often more than 10 offers. They all sold for well over asking price, with no contingencies. Palo Alto is the craziest; we looked at a house that was <1,200 sq ft and needed to be completely re-done (we're talking at least $300-500K of work), as it was basically falling apart. The lot was ~5,000-6,000 sq ft. I'm pretty sure it sold for over $1.3 million, which is more than $1,000/sq ft for what is essentially a shack. You're completely paying for location.
A lot of houses were also underpriced in hopes of getting an overbid. This strategy is pretty annoying, as it attracts a lot of bids that have no chance of getting the house. But it seems to work. We looked at a house in Menlo Park that was listed for $1.15M; when we went to the open house, we learned that the seller wanted an offer at least in the 1.3's (why list it at 1.15 then? It's beyond me). Anyways, we made an offer on the house that was well above this. There were 16 (!!!) total offers, and the sellers countered 4 people (including us). The counter offer was an additional $50,000 above what we offered, which was already well over asking. We ended up deciding not to meet the offer as it didn't seem worth it - the house needed about $100-200K of work done. But 2 buyers met it, included one offer that was all cash. In the end, the house sold for more than $1,000/sq ft.
The house we ended up buying: it was also underpriced, and based on our previous experience, we knew to basically ignore the listing price because it was meaningless. We really loved the house; it was the best house we had seen for our needs, more so than the previous two mentioned. We were able to look at the house before the open house as it was vacant; our agent showed it to us because she had access. This gave us more time to deliberate and also to feel comfortable making a serious offer. The situation was also interesting, in that it was a trust sale. The owner of the house had lived in it for ~30 years and recently died; the sellers were her daughters. We also had information that they wanted a young family to take over the house. So in terms of offer strategy, we were debating whether to (1) make our best offer and what we thought the home was worth based on comparable houses that sold in the previous 1-3 weeks or (2) make a slightly lower offer to leave room in case of a counteroffer. We ended up decided to do #1, as we figured that the sellers just wanted to sell their mother's home to a nice buyer and weren't trying to totally max out the price for investment or other reasons.
In terms of figuring out what to offer: we looked at other houses that sold in the area in the past few weeks and calculated how much they sold in $/sq ft. This is about as good as you'll get with respect to comps; obviously, there are other factors like lot size, what shape the house is in, personal preferences, etc. But basically all of these houses had sold for the same $/sq ft, +/- $100 or less. There was a house a couple blocks away that had sold the week before, having received 8 offers. We looked at that house and decided we didn't like it (lot was too small, house needed quite a bit of work). Our offer ended up being comparable to what that house had sold for, in terms of $/sq ft. We also knew that there would be 7 buyers who lost out on that house and would potentially be bidding on this one. Finally, we also included a personal letter with our pictures, as our agent had learned that the sellers wanted to sell the house to a "young family."
On the morning of offer taking, our agent told us there were 6 confirmed offers; by the end of the day, there were 12. We were not optimistic and fairly certain the sellers would do a counteroffer round. But much to our happy surprise, there was no counter round and they accepted our offer. Our first reaction was, "we won!!!" In this market where it's so competitive, you can't help but feel a sense of victory. Our agent definitely did; she was pretty excited. She also said that in her presentation, the sellers were definitely interested in our letter and pictures (apparently we were the only letter that included pictures), so as cheesy as this seems, it does matter.
In the end, though the process had ups and downs, we are now pretty excited to be homeowners with a good house in a great neighborhood.
Based on our experience, here are a few tips:
Get a good agent. They can help you navigate the process, give you access to homes before the official open house, and most importantly advise you on making an offer and sell you to the sellers.
Make sure you're pre-approved for a loan and ready to go with whatever loan provider you've chosen. You need all your ducks lined up and ready to go so you can just pull the trigger and make an offer within a day or two.
Looking at houses is exhausting; you need to look at several to get a sense of what you want; but once you know what you want, I would recommend looking only at houses you would very seriously consider.
Making an offer is stressful; do this only if you're really excited about the house.
Given how competitive this market is, be prepared to make a very serious offer. You have to have a strong stomach and be ready to buy. Otherwise, it's better to sit this one out.
Be patient; we're very glad we got the house we did. As a mental test, I feel like we wouldn't have regrets if any other house came on the market, whereas I would've felt this in the other cases.
This blog is a pretty good description from the seller's point of view: Sold! A behind the scenes look at the selling of our Mountain View home & tips for buying in a crazy market.
More questions on Silicon Valley: