This question originally appeared on Quora.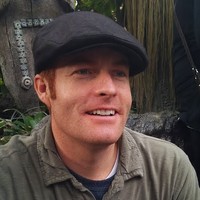 Answer by Jesse Harding, Designer, Doodler, Baked Bean Connoisseur

I've never won a life-time supply of anything but I did once win a one year supply of Bush's Baked Beans.
Bush's had a contest where you had to make a thirty second video that used the phrase "Roll that beautiful bean footage." My daughter was a couple months old, and I made it look like she was saying the phrase. We won a trip to Disneyland, $1000, and a year supply of beans.
I had no idea what a one year supply of beans would look like, but it ended up being one hundred and four large cans in a few different flavors (Bush's figured two cans a week for one year). The supply came in five large boxes of twenty and a smaller box of four.
Long story short, the "one year supply" ended up lasting us over three years. Even though it was not a lifetime supply, it did change our life a tiny bit because in an effort to use all the cans before they expired, we brought baked beans to literally every gathering, barbecue, party, etc we were invited to. People just knew, if you invited us, we were going to bring the beans. When we finally ran out of cans, we definitely felt the void.
More questions on What Does It Feel Like to X?: