This question originally appeared on Quora.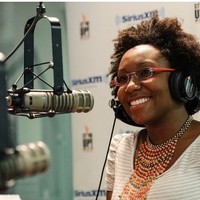 By Phoebe Gavin, US Army Vet, Iraq War Vet, @ohsoordinary

Come to terms with the fact that you may have to find friends outside of your school. You will probably be older, more experienced, and more mature than your classmates. At first, this might be frustrating, but remember that at one point, you were young and inexperienced too.
If your college is big enough to have a continuing education program, try to take classes or connect with people there. The students will be older, and you may have an easier time connecting with them.
Make sure your professors know who you are. Don't be afraid to introduce yourself and stand out in class. Your professors may be able to help you network your way into internships or a job.
After the very familial experience of the military, you may feel very isolated, especially if you are geographically distant from your support network. Finding vets in your area could alleviate some of that isolation as well as provide some support and insight into the other transitional processes you may be making, such as navigating the VA, combat readjustment, or becoming a true civilian. Iraq and Afghanistan Veterans of America's Community of Veterans can be helpful to this end (http://iava.communityofveterans.... ).
Try to find interest groups or organizations in your area, such as a writing group or music group. If your school is big enough, there may be groups or organizations at your school. If not, investigate www.meetup.com in order to connect with other people in your area that have similar interests.
Lastly, get to know your area. Use MeetUp or www.yelp.com to explore. Becoming a hermit in your dorm room or apartment is a surefire path to depression. Make a point of trying something new every week.
More questions on Military Veterans: