This question originally appeared on Quora.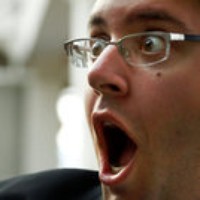 By John Fernandez, Yankees Season-Ticket Holder @jfernandez

Let's go position by position of how the team is stacked. Some positions are pretty easy, so I'll dispense with them rather quickly.
First Base

. Mark Teixiera is signed through 2016. End of story.

Second Base

. Robinson Cano will definitely have his $15m option picked up by the team. I'd expect they try to lock him up longer this offseason.

Shortstop.

Derek Jeter. Enough said.

Center Field

. Curtis Granderson will get his 2013 option picked up for $13m as well, and probably a longer-term deal (not as long as Cano's), will happen.

Pitching Staff

: Sabathia/Hughes/Nova will be back, and who knows about Pettite or Kuroda, though both could come back. Guys like Garcia and Phelps could be involved again, of course, and we may see Banuelos (Betances had Tommy John). The bullpen is also mega-stable, with Rivera coming back, and Robertson and Soriano. They'll figure out who to get back.
So, realistically, the main concern is four offensive positions: Catcher, Third Base, and both Corner Outfielder positions.
Catcher

. This one is tough. Russell Martin's .211 batting average was awful, and Chris Stewart is rather hopeless also. It seems the organization has given up on Cervelli, as well, though he was the main catcher in AAA this year. Obviously the question is about two minor leaguers: Austin Romine and Gary Sanchez. The problem is, likely neither is ready. Romine played only 31 games in 2012 because of back issues. Perhaps he's ready to be a backup next year, but nothing more than that. You'll hear a lot about Gary Sanchez but he was only in A+, and hasn't even played AA yet. He's a long way off. Jose Gil did a lot of the duties in AA this year, but he's not a very useful bat there, let alone in AAA or the Majors. What about the free agent market? Yadier Molina, Chris Iannetta, Miguel Montero, Mike Napoli, A.J. Pierzynski, and Yorvit Torrealba will be available. While I'm not too excited about them, I wouldn't be shocked to see one of that group starting behind the plate on Opening Day.

Third Base

. Let's presume A-Rod's contract would be moved. Who would replace him? Eric Chavez was 0-for-16 in the postseason also. Brandon Laird started the most games at 3B in AAA, but doesn't seem too promising. David Adams in AA has some promise, but still a ways off. What about Free Agents? David Wright? Now that one is tempting. No one else is very interesting, I think.

Corner Outfielders.

First of all, I think Ichiro should come back. We'll also have Brett Gardner. I love bringing Swisher back, but not as a starter. Who then? Ronnier Mustelier has skyrocketed in the minors and may get a look, as may Cole Garner. I don't really like the Free Agent market, though, Josh Hamilton has a lot of upside, but a ton of risk. B.J. Upton is probably the biggest "splash" free agent that could be possible, but he's been a very similar player to Granderson. Guys like Michael Bourn and Angel Pagan aren't anyone to get very excited about.
In short, the Free Agent class isn't very sexy, and the minors don't really have anyone. You're likely to see a pretty similar Yankee team to the one you saw get swept out of the postseason.
To answer your questions directly:
If someone will let us pay 70 or less cents on the dollar, do it. Otherwise, keep him.
Makes sense, but who is that guy? Swisher might be a better and cheaper option.
Yes, re-sign Kuroda.
Next year is likely Rivera's last. Soriano will go beyond then. Perhaps Robertson also, but next year, the closer's gig is Mariano's.
I don't see how to trade him, to be honest. His regular season production has been pretty good, especially for a Center Fielder. John Jay isn't that good.
I don't have a problem with Girardi. Is there a better manager that's available? I don't see it.
It'll be Romine/Sanchez (maybe Gil as a dark horse), but at best, one of them is the Major league backup. Likely Romine starts at AAA, Sanchez at AA.
Commit BIG TIME to Cano. Six years, $120 million? Sure.
More questions on New York Yankees: