This question originally appeared on Quora.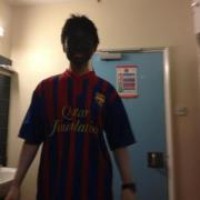 Answer by Terry K Chen, Football Fan

People keep mentioning the la liga and the PL, but in truth both leagues are painfully noncompetitive. Year after year, it's the same faces at the top in both leagues. In the La Liga, you can guess the top two teams before it even starts, whereas for the PL you can guess the top four to six teams.
If you to ask me, the Bundeliga is definitely the best league at the moment. It certainly is the most competitive. New faces emerge in the top four to six positions every year. Borrusia Dortmund who have been so fantastic in the Champions League and clearly a class above any PL team for now merely lie in third place. Not to mention that merely a few seasons ago, they were fighting against possible relegation.
Two seasons ago, the Bundesliga left the Serie A in the dust. In fact, at the end of this year, it could surpass the PL in the uefa coefficients ranking as the second best league in Europe behind the la liga. If the trend keeps continuing, they should be #1 in the rankings soon; they just keep rising. Their league/football is just far more organized/structured than all the other leagues right now, and I highly doubt that is going to change anytime soon. They can be competitive without accumulating debt or ripping off fans.
This happens because revenues are shared much more fairly. The Bundesliga financial model is one that all top European leagues should learn from. The football is great (technical and free-flowing yet the physical nature of the game is also very apparent), the tickets are cheap (which is why the stadiums are so often full), the league is competitive from top to bottom (every team can beat even the top sides), and most clubs are financially stable. Bayern are the only European giant who are not in debt. Rather, they have been operating on profit for many years now.
More questions on Football (Soccer):