This question originally appeared on Quora.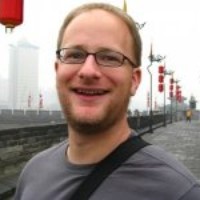 Answer by Jason Lancaster, Editor of NoBloodNoFoul.com, an NBA blog

I've been thinking about who would go all-in for Dwight, and I think the list looks like this:
- Golden State, which has a good center they can send back (Bogut, assuming he's healthy again someday) and buckets of young talent
- Brooklyn, who will likely move heaven and earth to land Dwight, but who need divine intervention to compete against other teams with more to offer
- Orlando (haha, just kidding)
- The Clippers, who have enough depth to build a package with Bledsoe, DeAndre Jordan, Odom's expiring, and a pick or two
- Portland, who could send Batum or Aldridge plus some nice depth
While my guess is that the Lakers will not trade Howard (he's only moved if he asks for a trade), the Clippers and the Warriors seem to have what it takes to get Howard.
If you're running LA and you're offered either:
1. Bogut + Jarret Jack (expiring) + Klay Thompson OR Harrison Barnes + a pick
2. DeAndre Jordan + Eric Bledsoe + Lamar Odom (expiring) + a pick
Which do you take? Both look pretty good from here, considering that LA shouldn't get much for a guy that could become a free agent and leave in less than five months.
P.S. Who didn't know Howard was going to get squirrely once LA started losing? Go figure.
More questions on 2012-13 NBA Season: