This question originally appeared on Quora.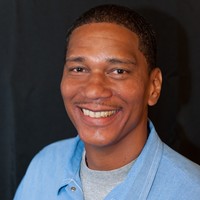 By Kenyatta Leal, San Quentin State Prison Inmate

Proposition 36 would not only reserve LIFE sentences for violent and serious felonies, it would also allow those serving LIFE sentences for non-violent/non-serious felonies to apply for re-sentencing, provided they have already served twice the normal sentence for their current crime. In order to be approved for re-sentencing, each person would have to demonstrate to a judge that they are not a current danger to society. Although some of us have spent our time in prison waiting for the law to change, many of us have been working on ourselves to become taxpayers instead of tax consumers upon release.
Take me for example: I have utilized my time in prison as an opportunity to seek out help and learn how to develop insight into who I was, why I committed the crimes that I have committed, as well as understand the impact that those crimes have had on my victims, their families, and their community. Because of the help I've received and the effort I've put forth, I am no longer the self-centered, irresponsible, criminal-minded 25 year old I was in 1994.
Today, I am a focused, compassionate man that truly cares about the lives of others. In 2011, I earned my Associate of Arts degree from Patten University at San Quentin, and through programs like The Last Mile, Breaking Barriers, Project REACH, Centerforce, the San Quentin TRUST, and No More Tears, I have also been blessed with the opportunity to contribute to the very community that has given me so much.
As a result of all of these opportunities, and my dedication to learning the most from each of these experiences, I now have several real job offers, a relapse prevention plan, transitional housing, a violence prevention plan, and a full support system to assist me at being successful when I am released. July 9, 2012 marked my 18th year of incarceration as a non-violent, non-serious third striker.
I am ready to take everything I've learned from my prison experience and translate it into successful parole. Your vote for Proposition 36 will not only save California millions of dollars and fix some of the flaws in the law, it will also help make my dream of being a contributing member of society a reality.
All communications between inmates and external channels are facilitated by approved volunteers since inmates do not have access to the Internet. This program with Quora is part of The Last Mile San Quentin. Twitter: @TLM
More questions on 2012 US Elections: