Founder and CEO of one of Fast Company's 2014 "World's Top 10 Most Innovative Companies in Education." NewSchools Venture Fund Entrepreneur of the Year. Ashoka Fellow. Recipient of the Jefferson Award for Public Service. Education pioneer.
With these achievements, it's hard to believe that visionary leader Alexandra Bernadotte wasn't likely to graduate from college, statistically speaking.
Born in Port-au-Prince, Haiti, Alex grew up in inner-city Boston, the oldest daughter of immigrant parents who were determined to see her graduate from college. If Alex succeeded, she'd be the first in her family, and she'd beat incredible odds.
According to the Pell Institute, first-generation college students from low-income families are nearly four times more likely than other students to leave college after the first year. Just 11 percent of low-income, first-generation college students will receive a bachelor's degree six years after starting. The lower a student's family income, the more likely he or she is to slip through the cracks.
Like most first-generation college students, Alex struggled with the transition to college, academically, socially, and emotionally. Her first year at Dartmouth hit her hard, and there was no network of support she could rely on for help. After years of laser-focus and hard work to get into college, Alex was shocked to realize that receiving that large envelope in the mail had been the easiest step.

Through a combination of resilience and peer support, Alex graduated on time with her class, and became the first in her family to receive a college degree. The challenges that Alex faced during those four years planted a seed for what she wanted to do: start an organization to ensure other first-generation college students wouldn't struggle as she had.
On her path to realize this vision, Alex obtained a master's degree from Stanford University and became an Education Pioneers Fellow at NewSchools Venture Fund. The fellowship enabled her to build the network she knew she would need to maximize her impact.
In 2009, Alex launched Beyond 12 with a mission to bridge the gap between K-12 and higher education and help ensure more first-generation and low-income students succeed -- in college and beyond. (Disclosure: I serve as a member of the Beyond 12 board.)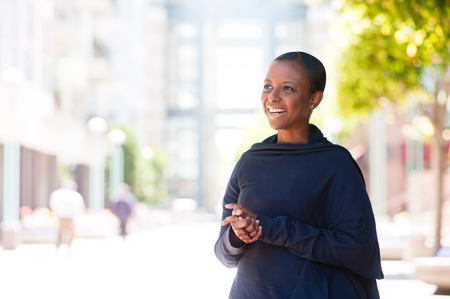 Alex Bernadotte: Founder & CEO, Beyond 12; 2007 Education Pioneers Fellow
Using personalized, post-secondary coaching and a technology platform that tracks students from high school to college, Beyond 12 is transforming the way high schools and colleges collaborate to give students the tools they need to thrive. Just five years in, Alex and her team already track the postsecondary progress of 30,000+ college students, and coach close to 2,000 students at 180 postsecondary institutions.
There are millions of visionary leaders like Alex sitting in K-12 classrooms right now. For those students who will be first-generation college students, or who face other tough odds to make it to and through college, we must ensure there are systems to support them in realizing their dreams. In addition to effective teaching, there is an urgent need to develop strong leaders and managers to fill critical positions outside of the classroom and school building. In these roles -- at nonprofits such as Beyond 12, at school district central offices, at charter management organizations, in public policy arenas, and beyond -- these leaders can build high-performing teams and systems, use data to inform student-centered decisions, and enhance the resources to support teaching and learning at schools.
At Education Pioneers, we seek to attract, prepare, and advance 10,000 such leaders by 2023. And of the 2,000 alumni in our network so far, nearly 20 percent are the first in their family to obtain a bachelor's degree. Every day, the perspectives and experiences these trailblazers bring to the sector prove extraordinarily powerful in our collective work to change the odds for students.
To celebrate the first-generation college graduates among us, Education Pioneers is excited to participate in Proof Point Day -- a new national campaign to bring visibility to the unique struggle first-generation college students face. As part of this campaign, we asked members of our network to let us know what first-generation college success means to them.
I invite you to read these amazing stories, and learn more about the Proof Point Day campaign, here.
Additionally, if, like me, you're inspired by Alex's story and Beyond 12's work, you can vote for their Top 10 entry in the 2014 Bay Area Google Impact Challenge.
Finally, be sure to share this post with other members of your network so they too can join Beyond 12, Education Pioneers, Proof Point Day, and hundreds of other organizations and initiatives around the country, all working together to ensure our nation's children are prepared for success in college, career, and citizenship.