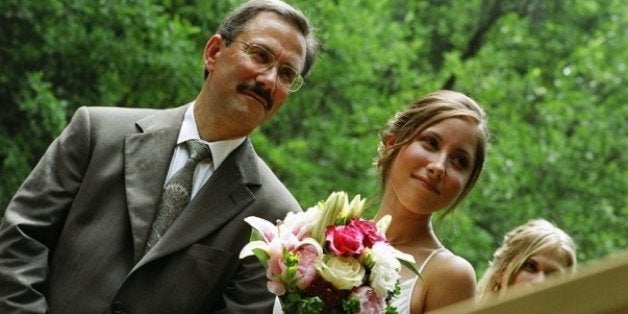 I used to watch my dad garden. Watch metal strike soil, submerge and uncover, lift earth still dark under graying mulch. Watch him edge the flower beds, prune the pear trees. Study his hands as he'd loosen marigolds from plastic, plant and cover their roots with a swift hand.
I'd trail behind him as he'd haul a wheel barrow, mulch teeming, watch him empty and spread, empty and spread.
He'd name the plants as he worked, point out the hawthorns and Hinoki cypress, the hosta spears that would soon open, look like lettuce leaves twirling.
I'd often see him bent over shrubs in the summer heat, pulling weeds in his suit, stethoscope still draped, tie swinging.
He'd plant a new garden bed every year, fill the empty spaces until there were none left to fill. When he moved to a new home he started over, dug into earth to plant daisies and sedum, coral bells and purple sage. To tend and nurture.
If you go to visit him, he will walk you around his garden. He will show you where he composts. He will name every flower, point to orange barrels filled with rainwater. He will tell you to smell the rosemary, to feel the Lamb's Ear. He'll show you his new shade garden, the eucalyptus behind the garage.
I have my own garden now. My own space with hosta teeming, leaves shooting. I tell my 2-year-old about the azaleas, have her peek inside the tulips, tell her to smell the lilacs. I've taught her that flowers need water and sunshine, that the tomatoes will grow up tall. She follows me with her watering can, waters the impatiens planted by my father, the hydrangeas with budding leaves.
It's a beautiful cycle, this language of flowers. Teaching your children to nurture, showing them how to support and help grow, to make something thrive. Showing them how to appreciate nature, that the earth will give if we give back. Showing love in the subtle gesture of sharing a name.
As Father's Day approaches, and as I garden each day with my girl, I think of my dad. Of his caring hands. And I am thankful.