Forever 21 is well known for taking creative liberties with their clothing and accessory design but they usually have the decency to at least pick an item that's overpriced and in demand.
Now not even cheap, weirdo WTF is safe from their fashion plagiarism.
Below are two versions of the same hideous, macabre, severed ram's head ring - one is from Forever 21 and the other is sold by UK retailer Topshop. Either one is fuckso-nutso. Why in the world anyone would want to pay for the privilege of having the Lamia stare up at them from their keyboard is simply beyond my comprehension.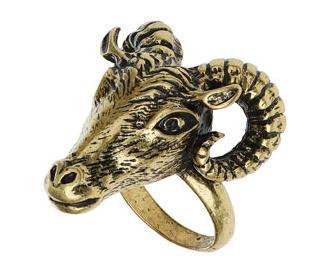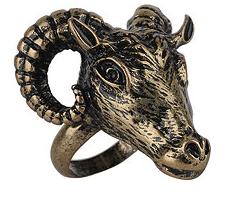 Can you spot which is which without the aid of Google image search?
For more rip offs and questionable fashions, visit WTForever21.wordpress.com and check out Facebook for a daily dose of WTF.