 One of the things I love most about building my business is the opportunity to travel. The trips are often not as glamorous as they sound -- most of the time my team and I jet off for 24 or 48 hours max. It's always a race to finish the work we need to do, then it's on a plane home or to another destination for more work. When my marketing team is planning the itineraries, they know to try and build in time for me to go out and explore whatever city or country we are in.
This fall, we were off to Spain to launch my RACHEL Rachel Roy line at El Corte Inglés and introduce the collection to the Spanish press and editors. When I ask how long we had in Madrid, the team smiled knowingly. Welcome to my 72 hours in Spain...
Day One: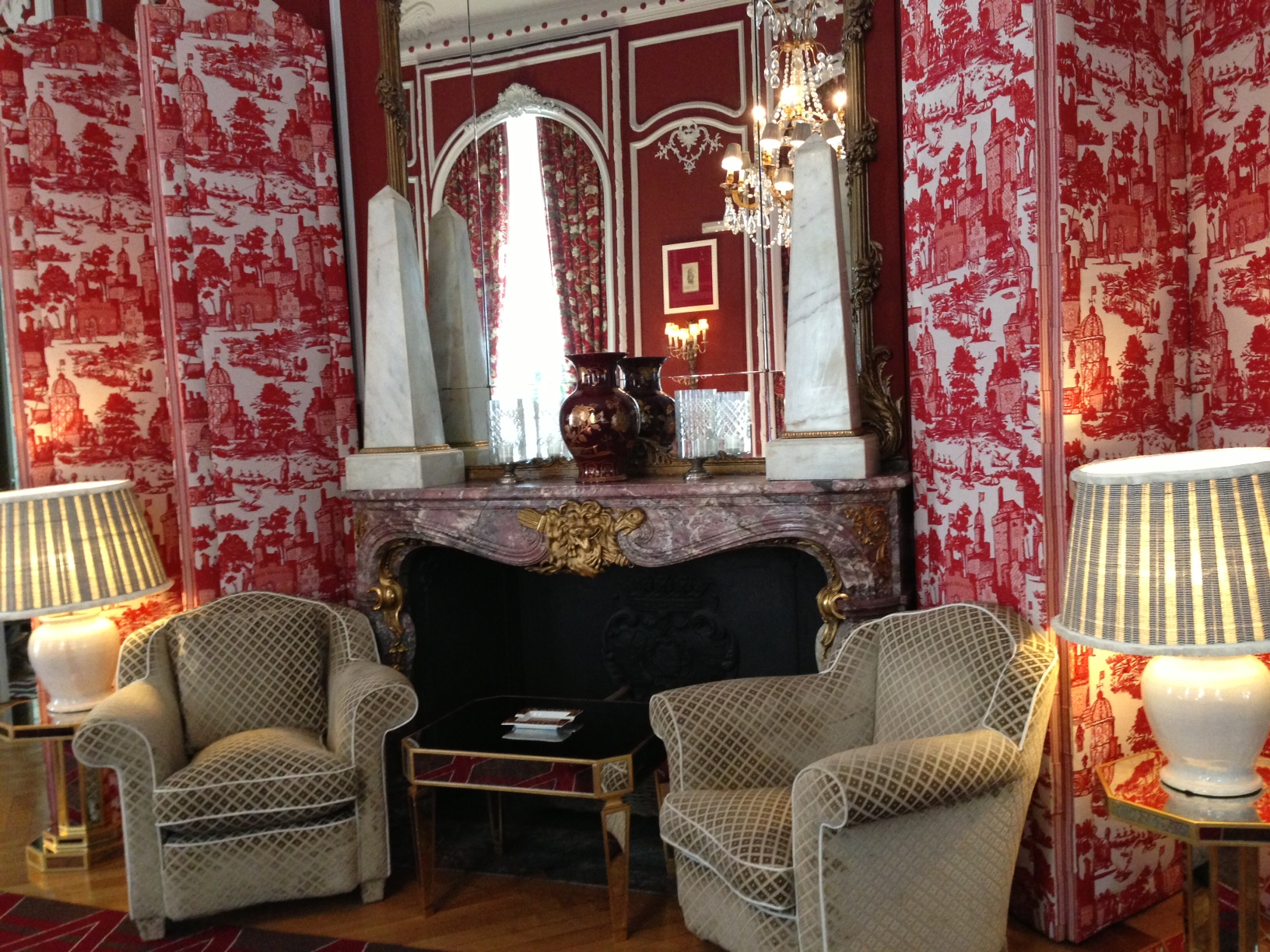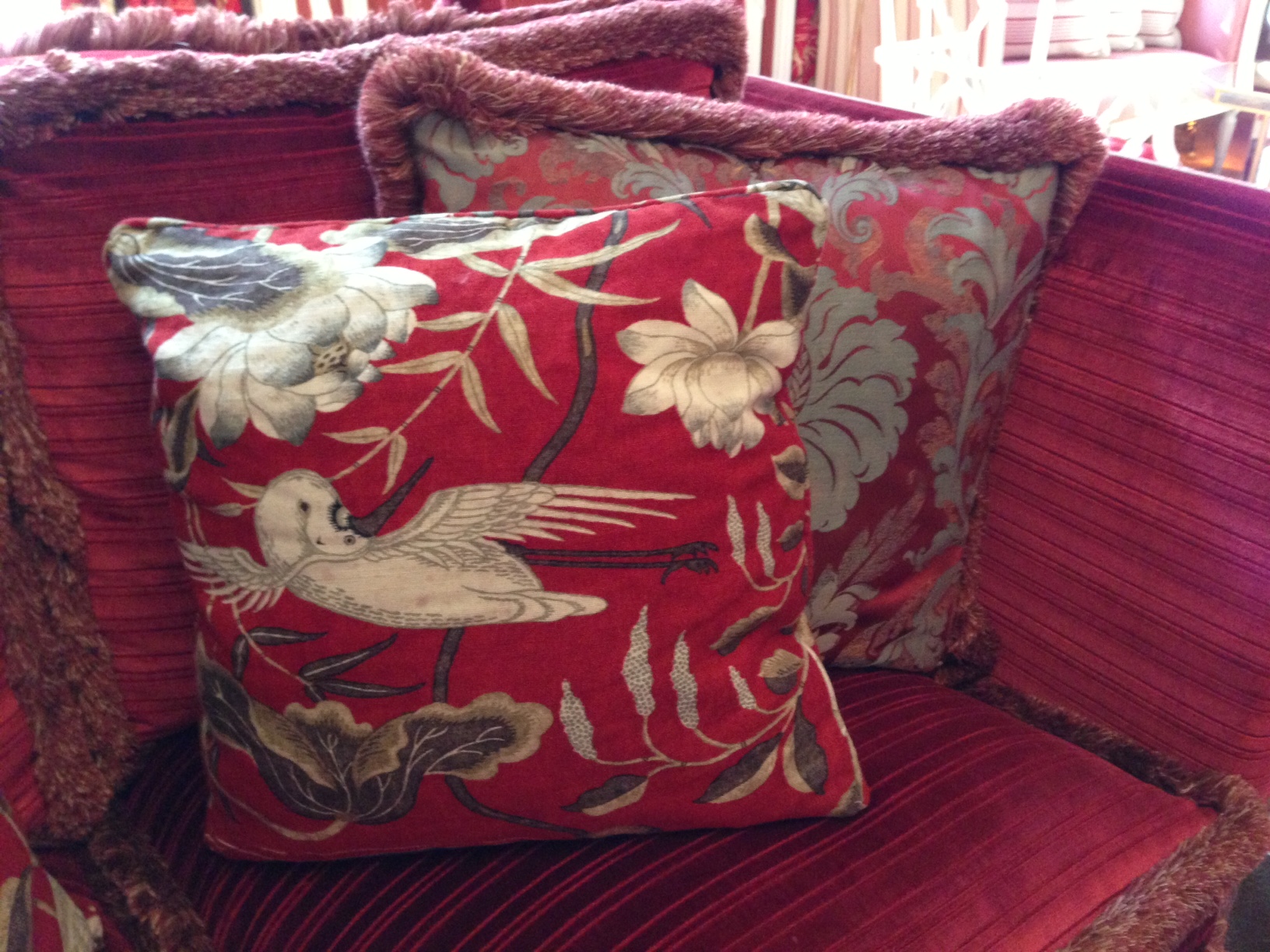 Madrid, 7 a.m. Bleary-eyed from an overnight flight from New York, the homebase for the trip is the Hotel Santo Mauro. Once the residence of the Duke de Santo Mauro, the 19th-century building is elegant, modern and truly a respite from the buzz of the city. I decide to take all the meetings I can in the sitting rooms. I am a bit obsessed with the patterns upon patterns -- so chic.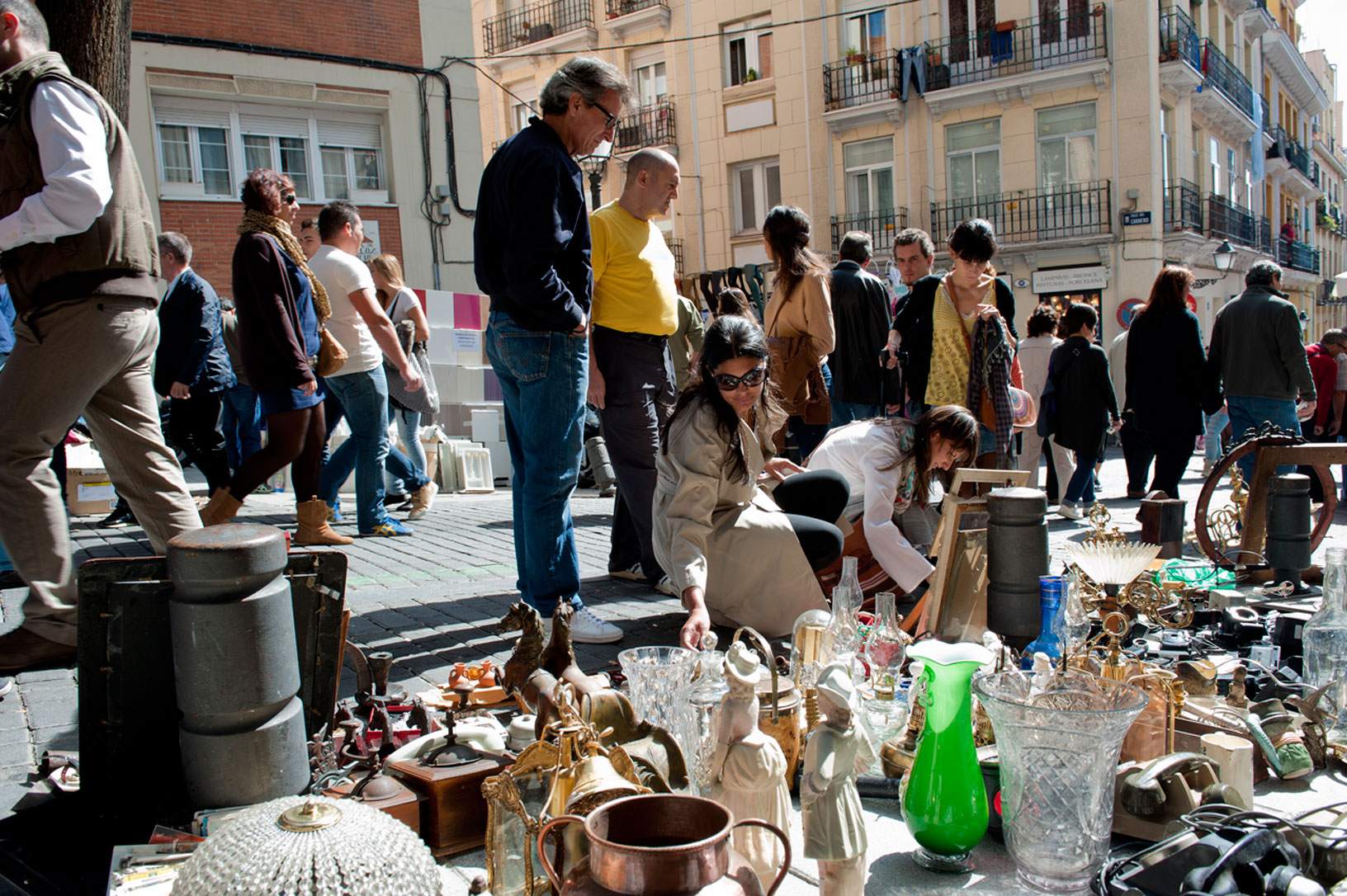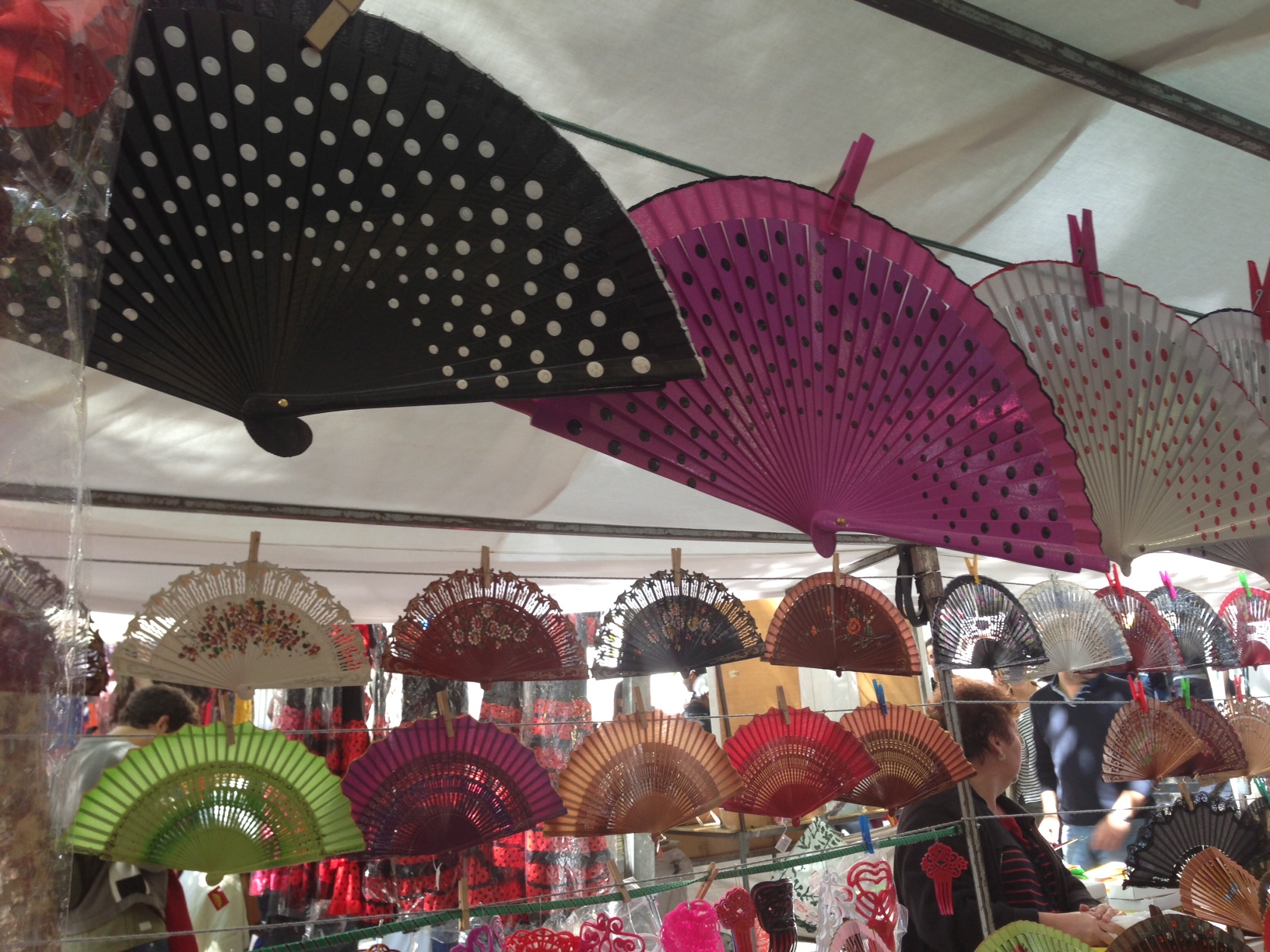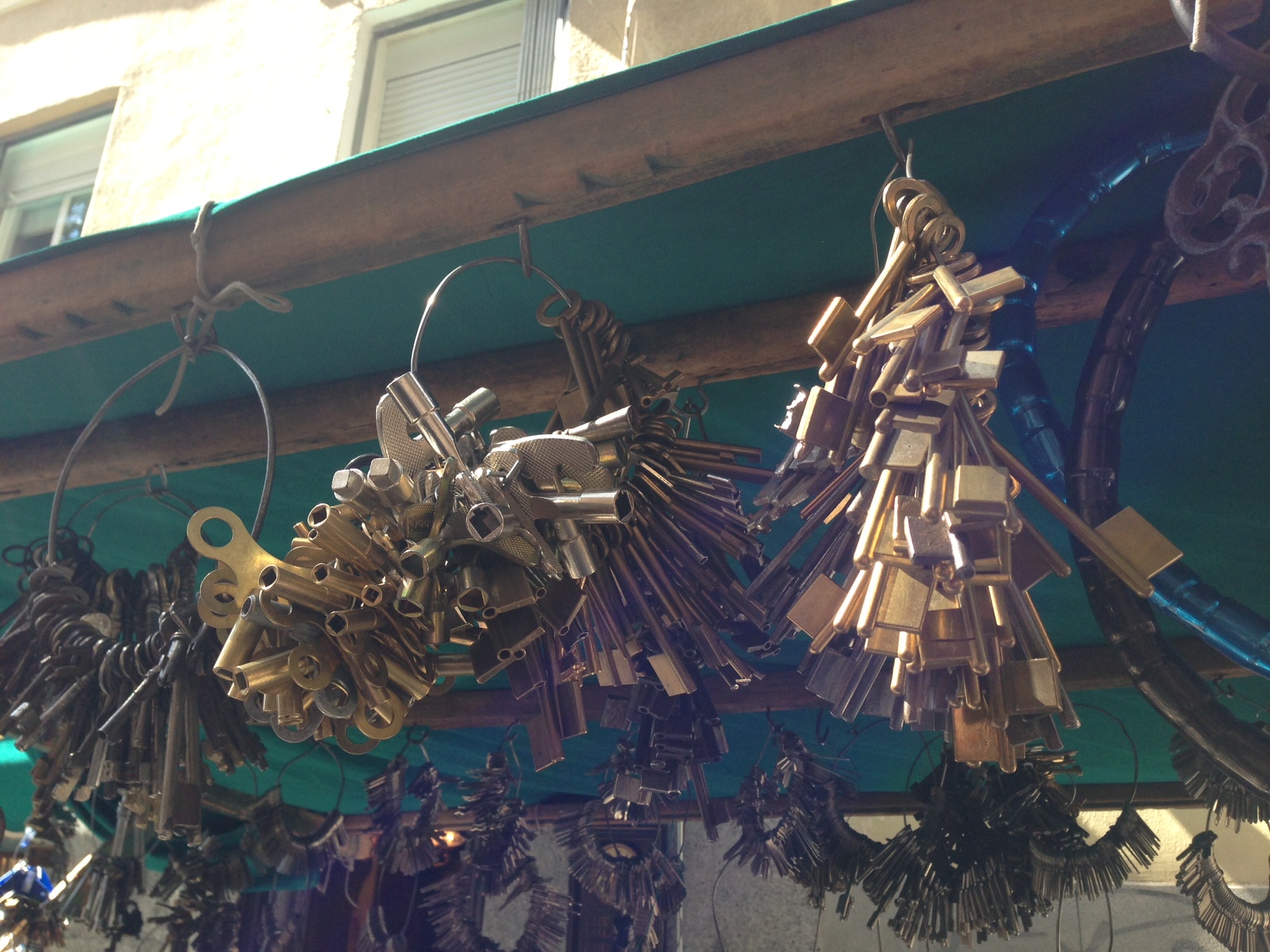 El Rastro, 11:00 a.m. A knock on my door signals it's time to head out with big sunglasses to hide my lack of sleep, an easy trench coat and flats. First stop is the El Rastro, one of the oldest markets in Europe, yet also one of the most modern. Picture a medieval street market with hundreds of little booths offering anything from books and antiques to fruits and flowers. I spent hours getting lost in the crowds and practicing the art of haggling, it's truly a part of El Rastro that you can't miss! One of my favorite parts was Calle de San Cayetano (known as "the painters' street") with its quaint stands selling some original paintings and some replicas of timeless works of art. I find a booth with vintage fans that I imagined being used in a flamenco dance.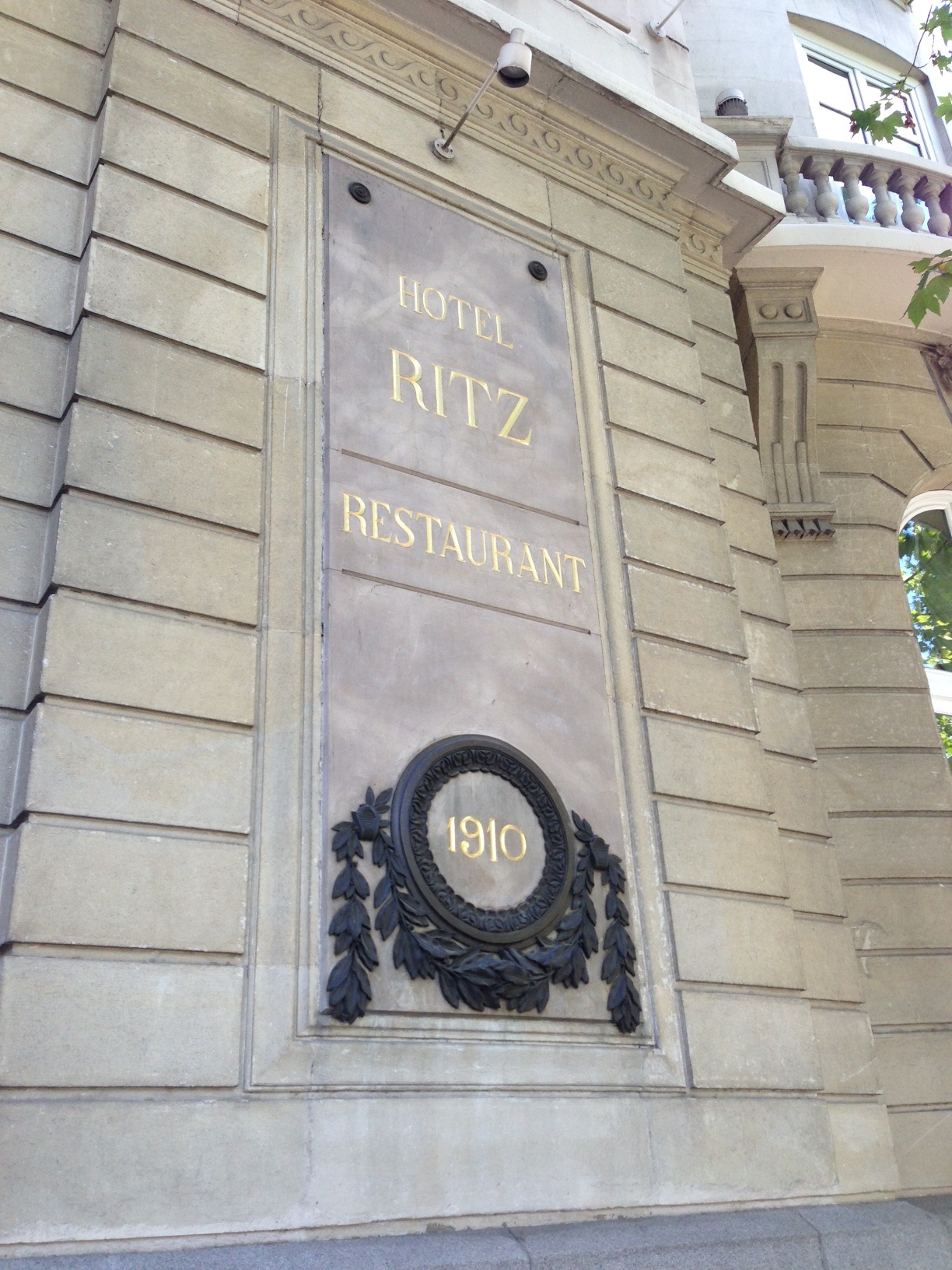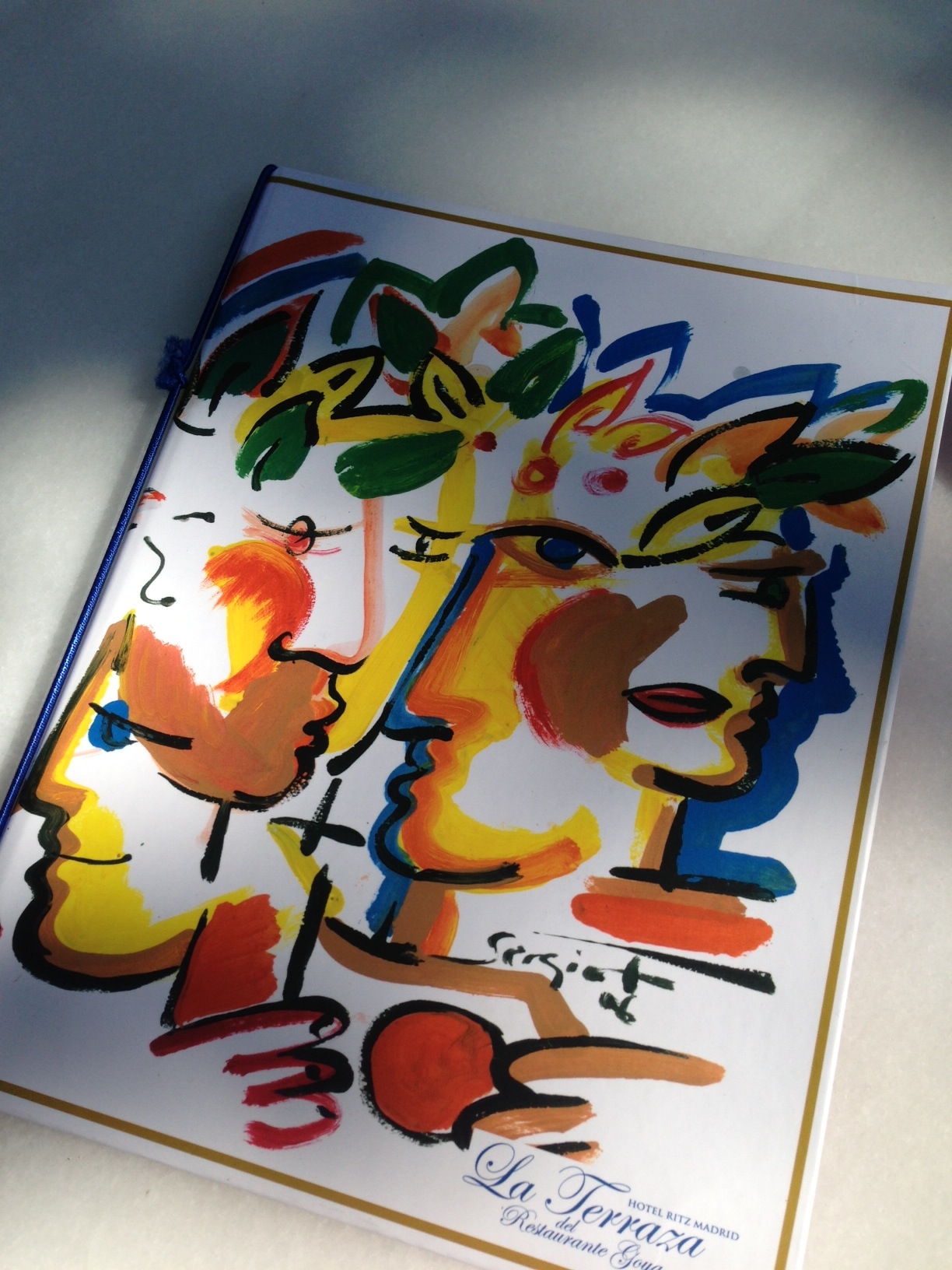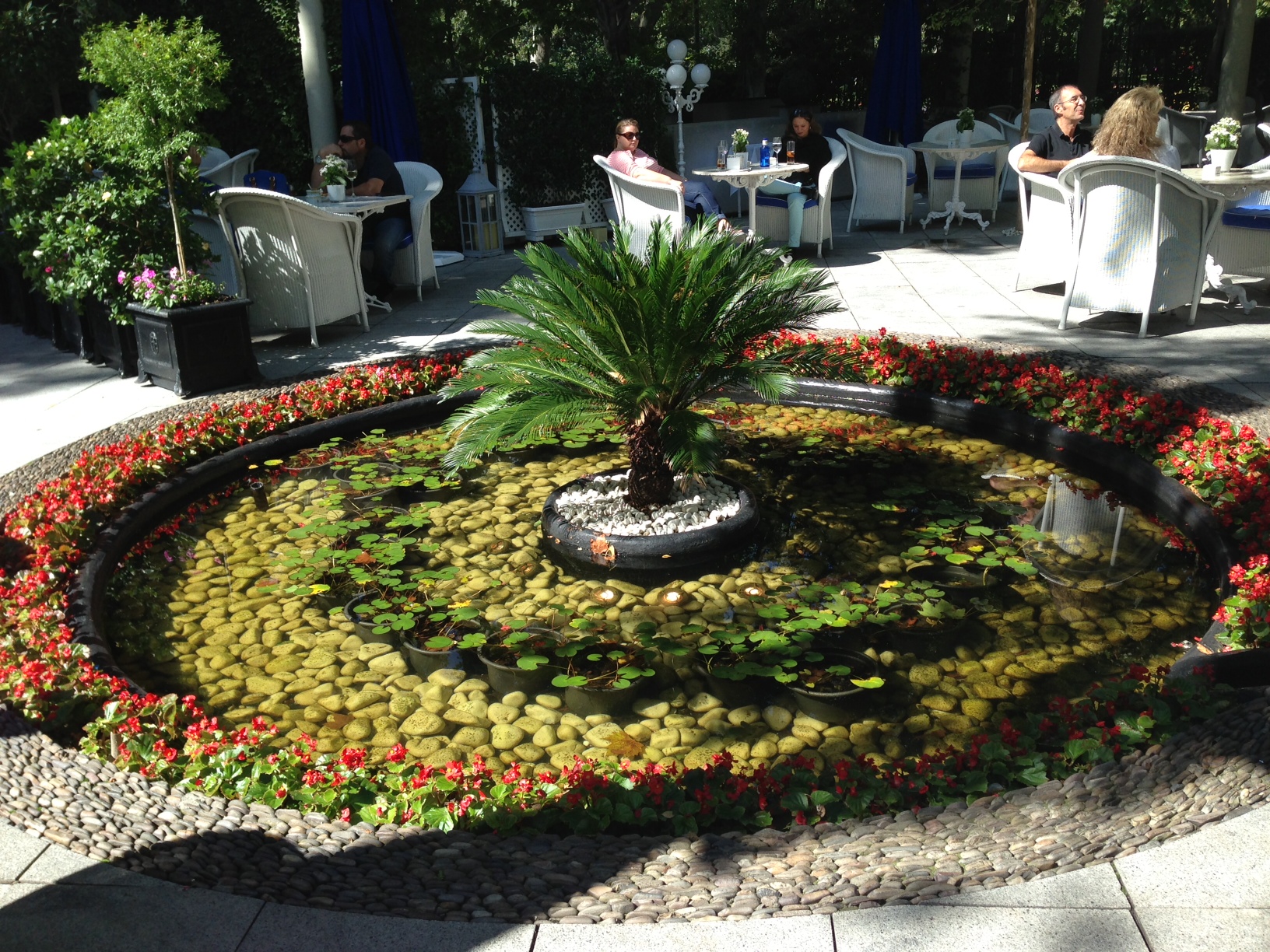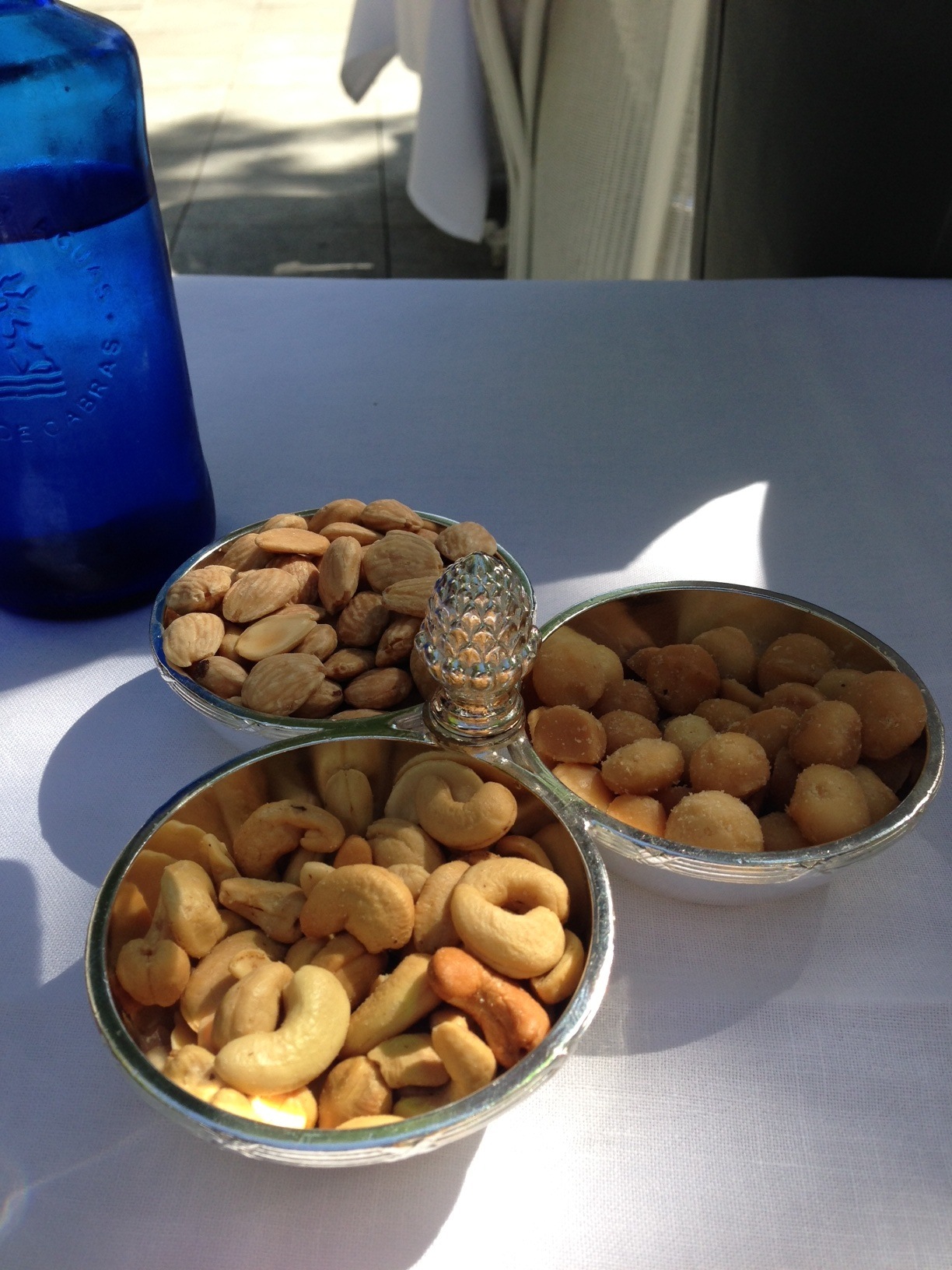 The Ritz, 1 p.m. A quick brunch at The Ritz. I love the artwork on the menu. We sit outside with bloody marys, snacking on marcona almonds and listen to the fountain.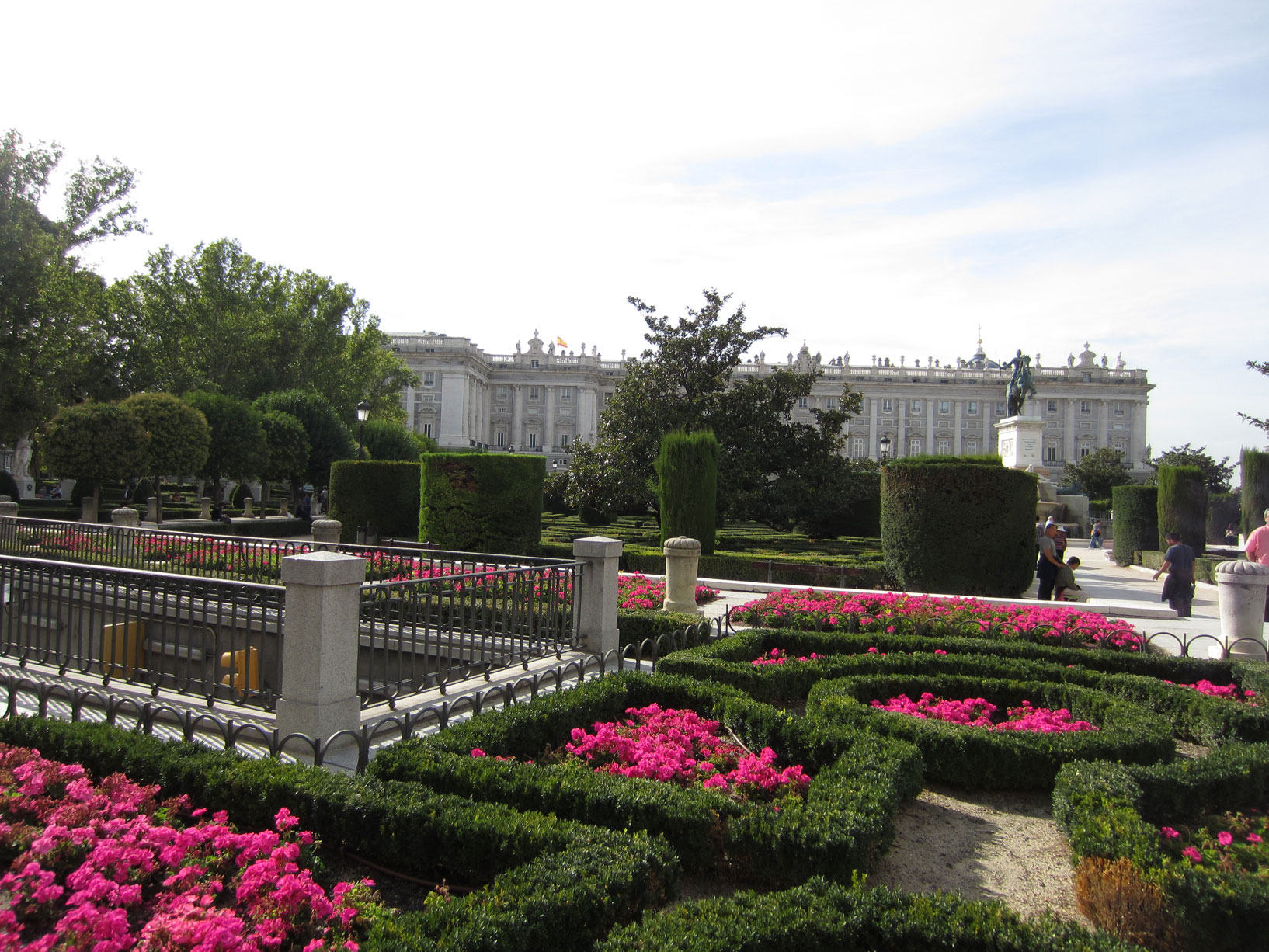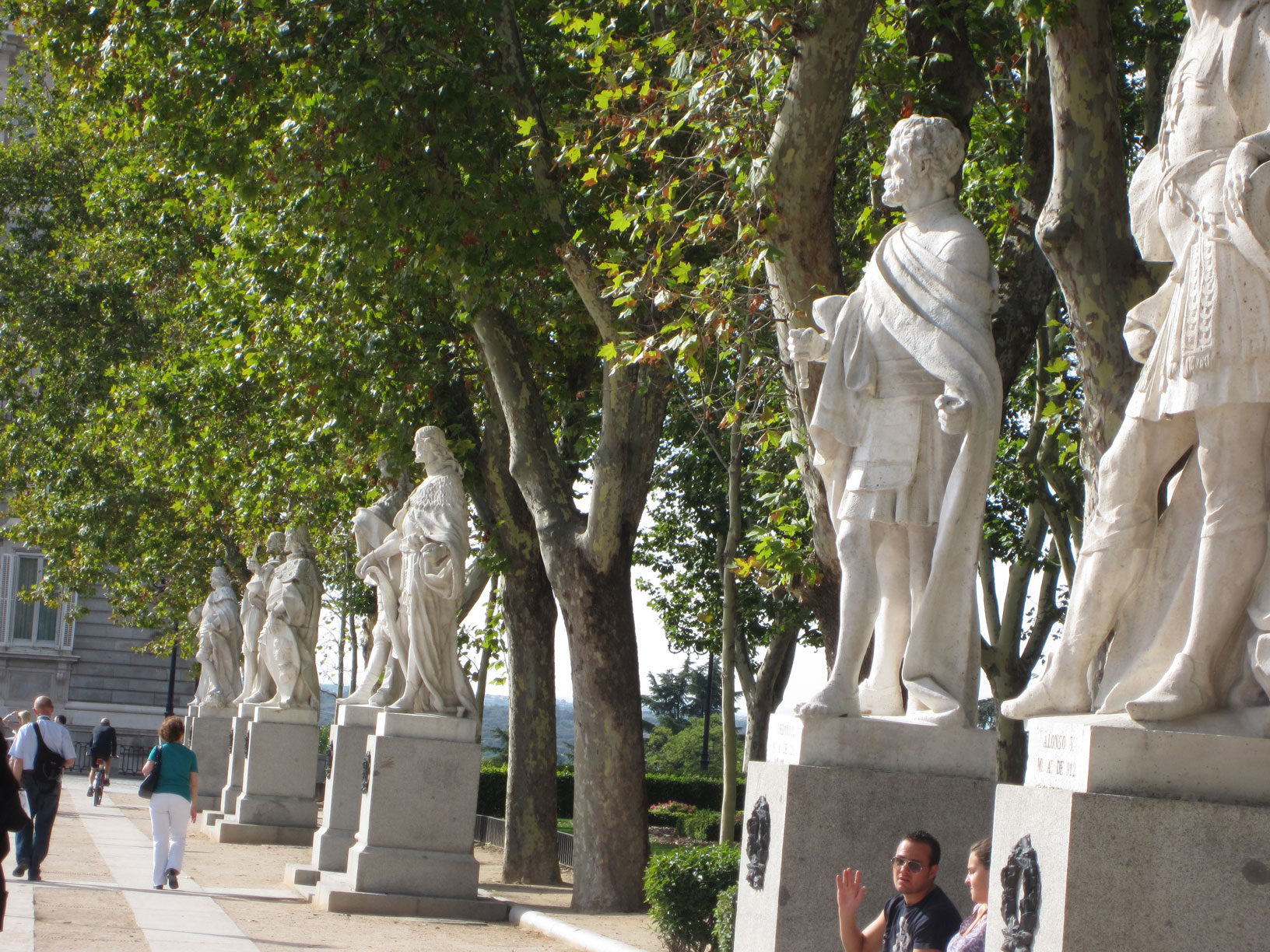 Madrid, 2 p.m. Time for a walking tour (OK, maybe we did jump into the car for a bit) of Madrid. First stop, the Palacio Real de Madrid, the official residence of the Spanish royal family. The sheer size of the palace was breathtaking, and the grounds so meticulously cared for. You find yourself imagining kings and queens roaming the gardens. The statues of past kings and significant figures in Spanish history in the Plaza de Oriente are a powerful visual.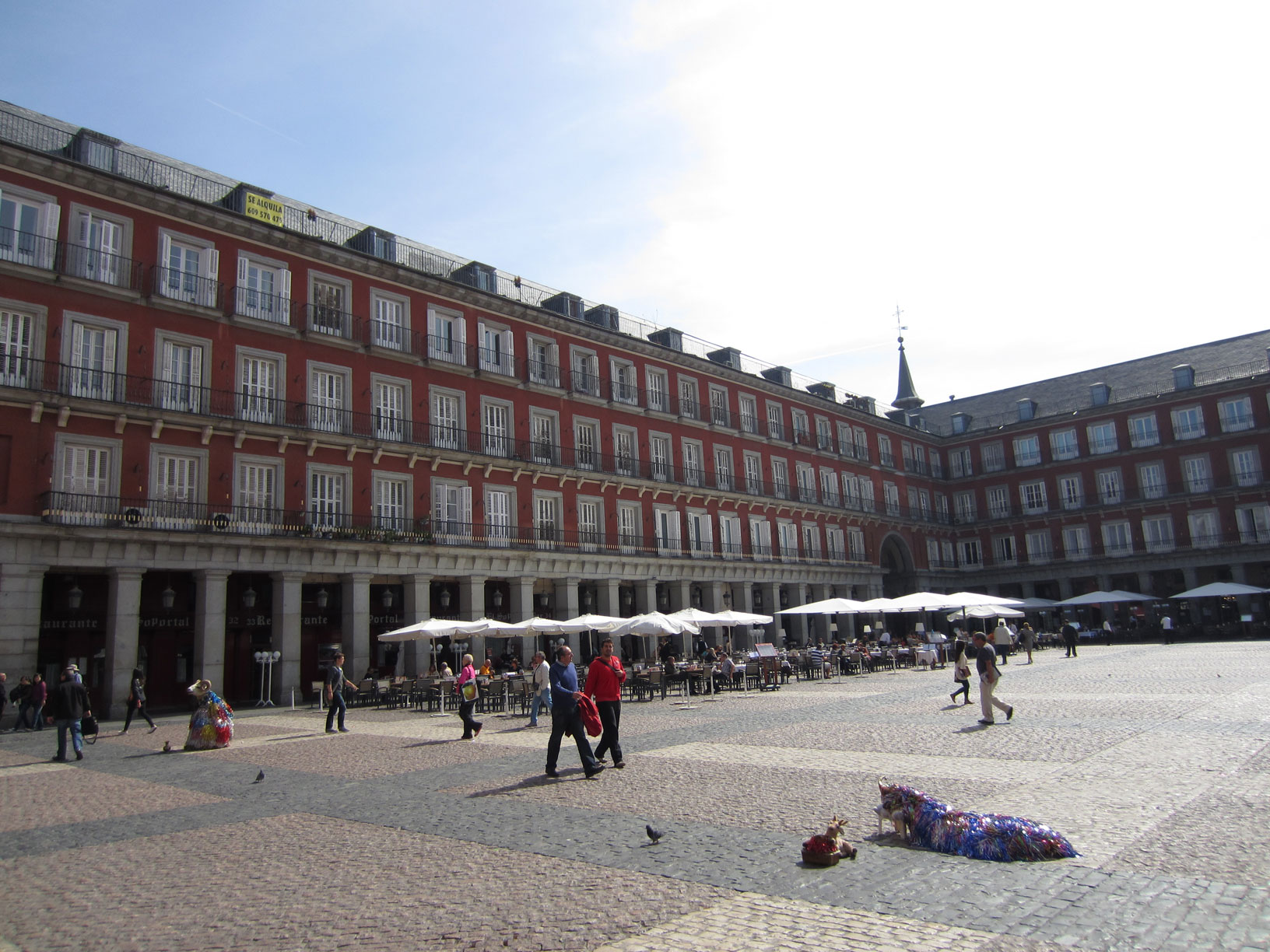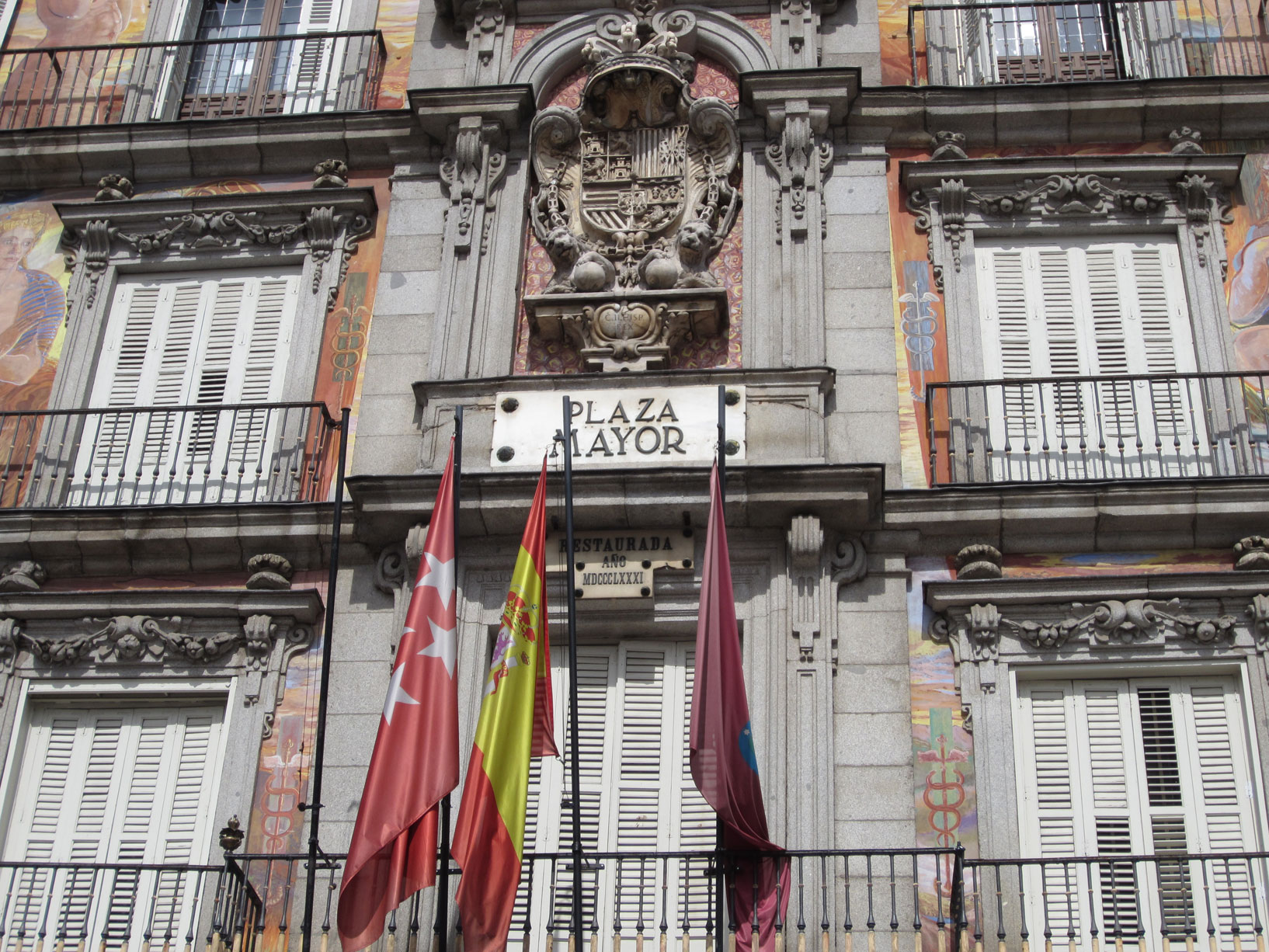 As we explore Plaza Mayor, Teatro Real and Almudena Cathedral, I'm struck by the juxtaposition between the historical and the modern and how it lives together so naturally and effortlessly.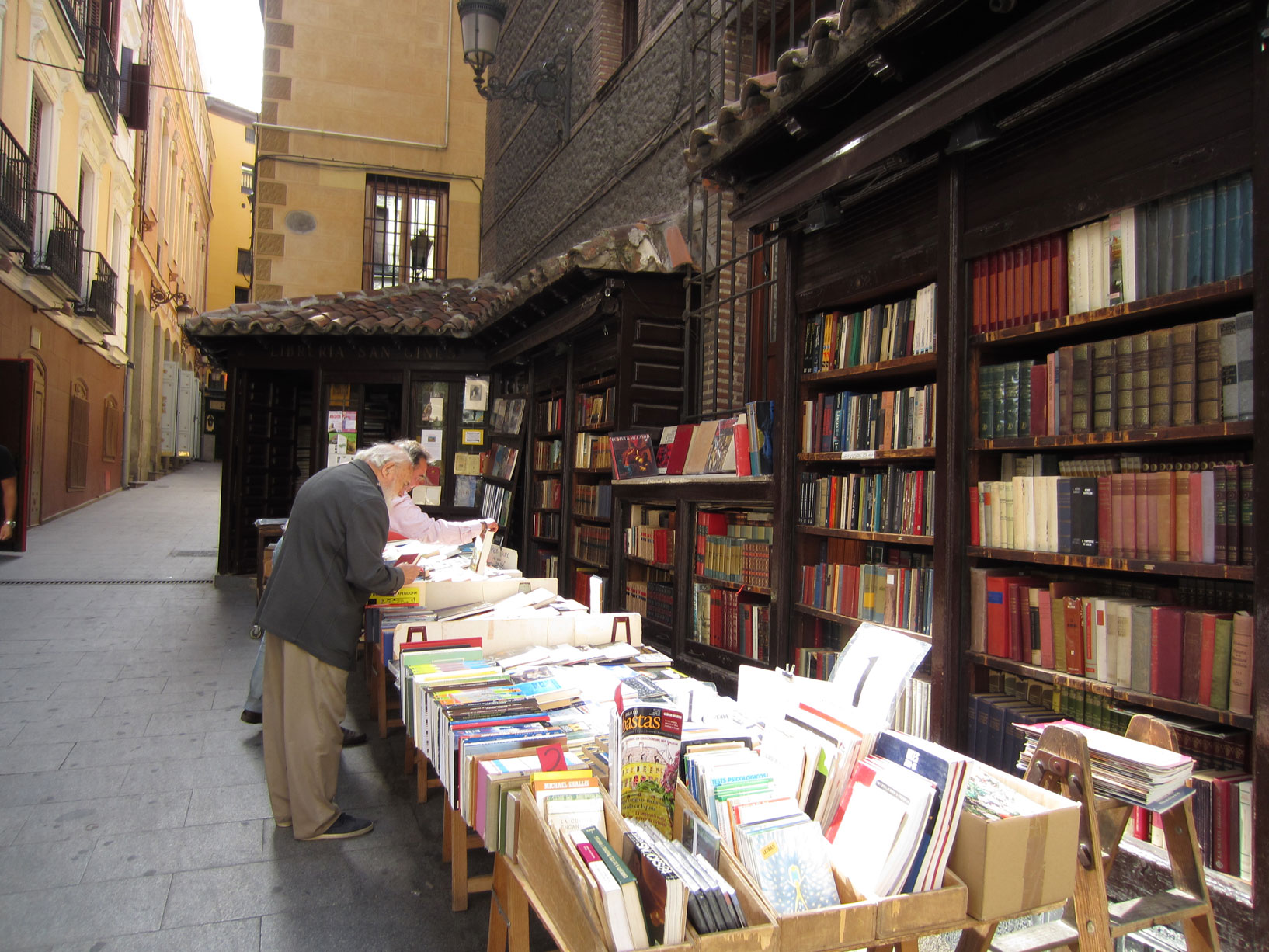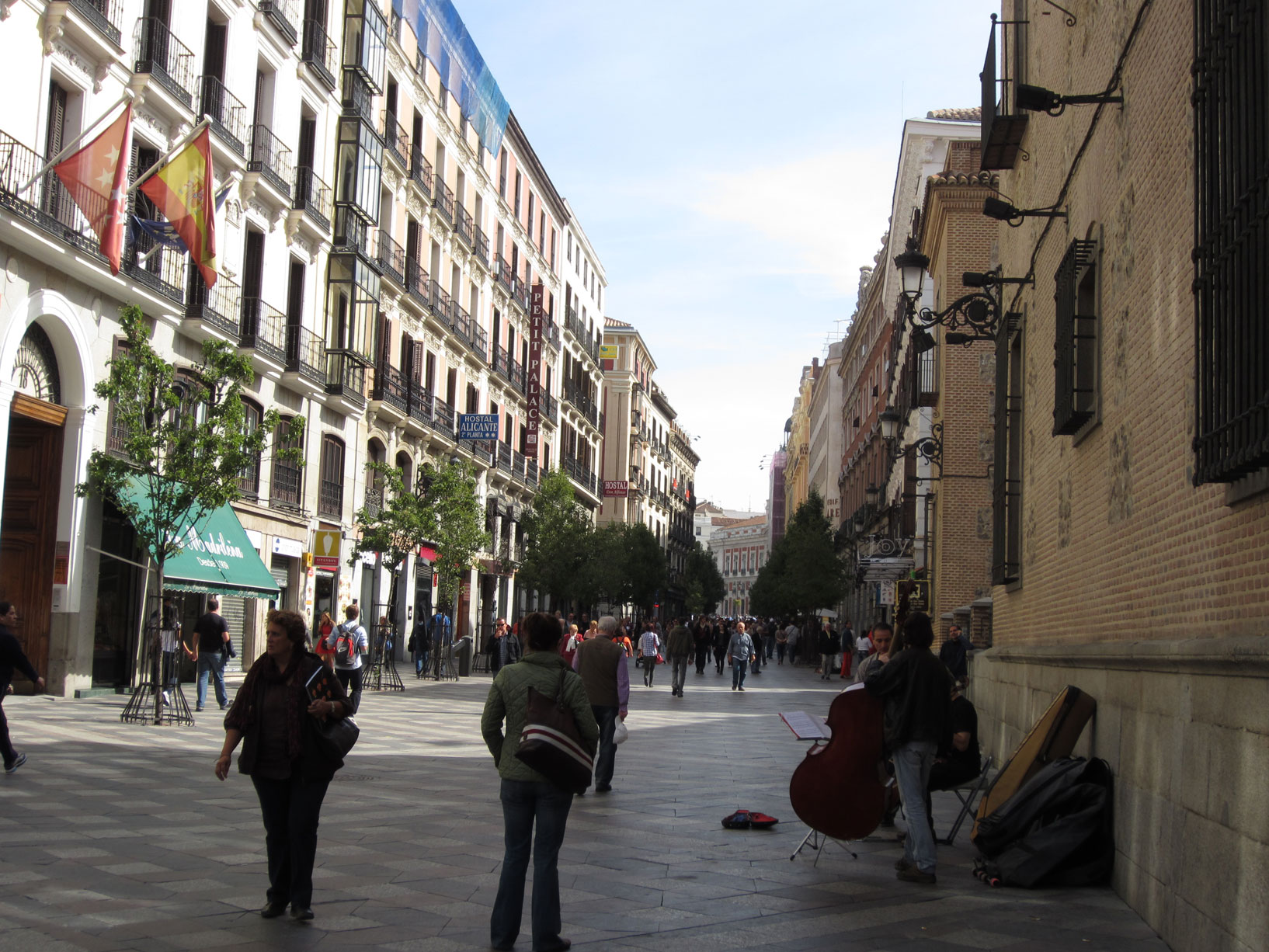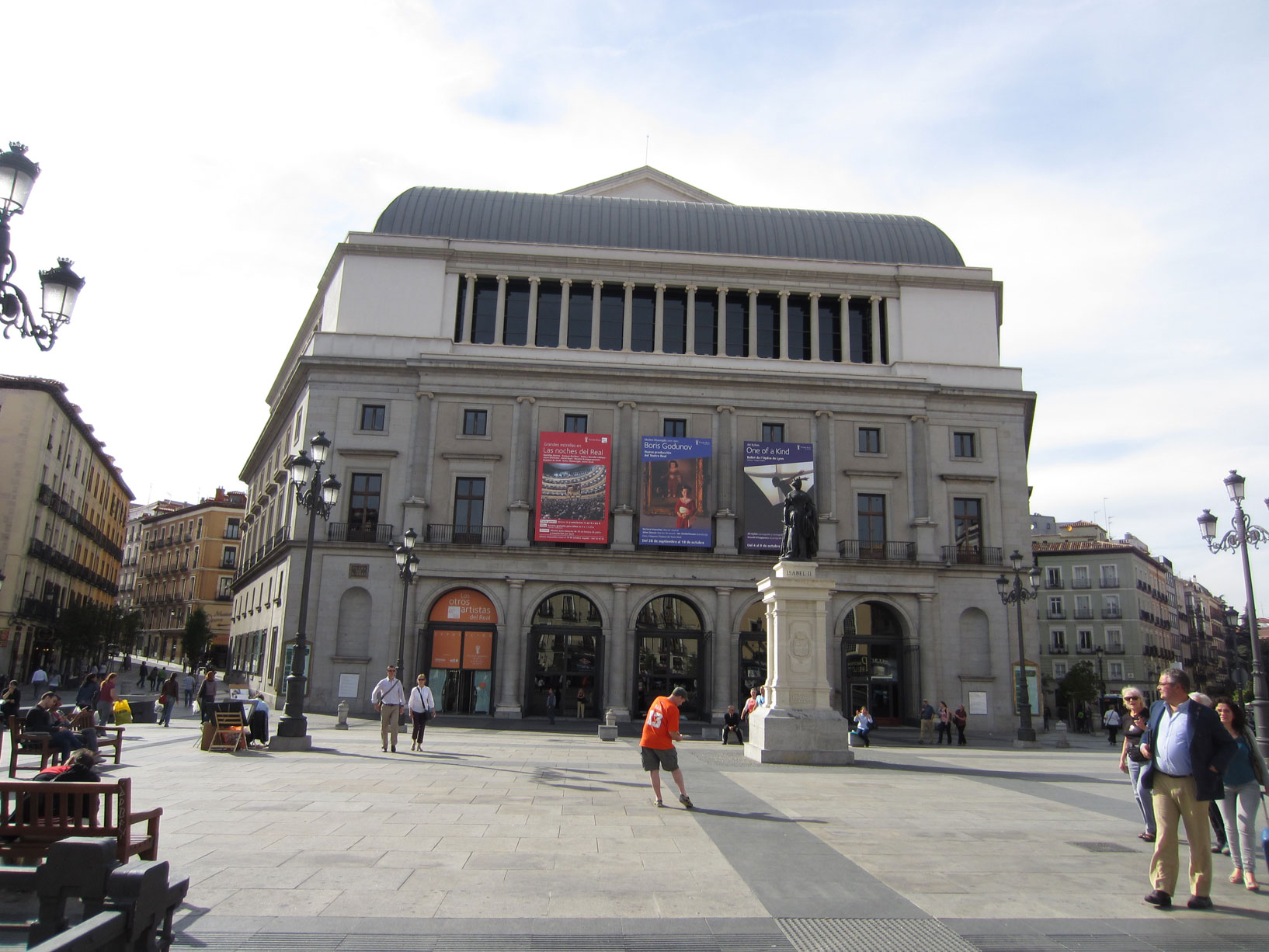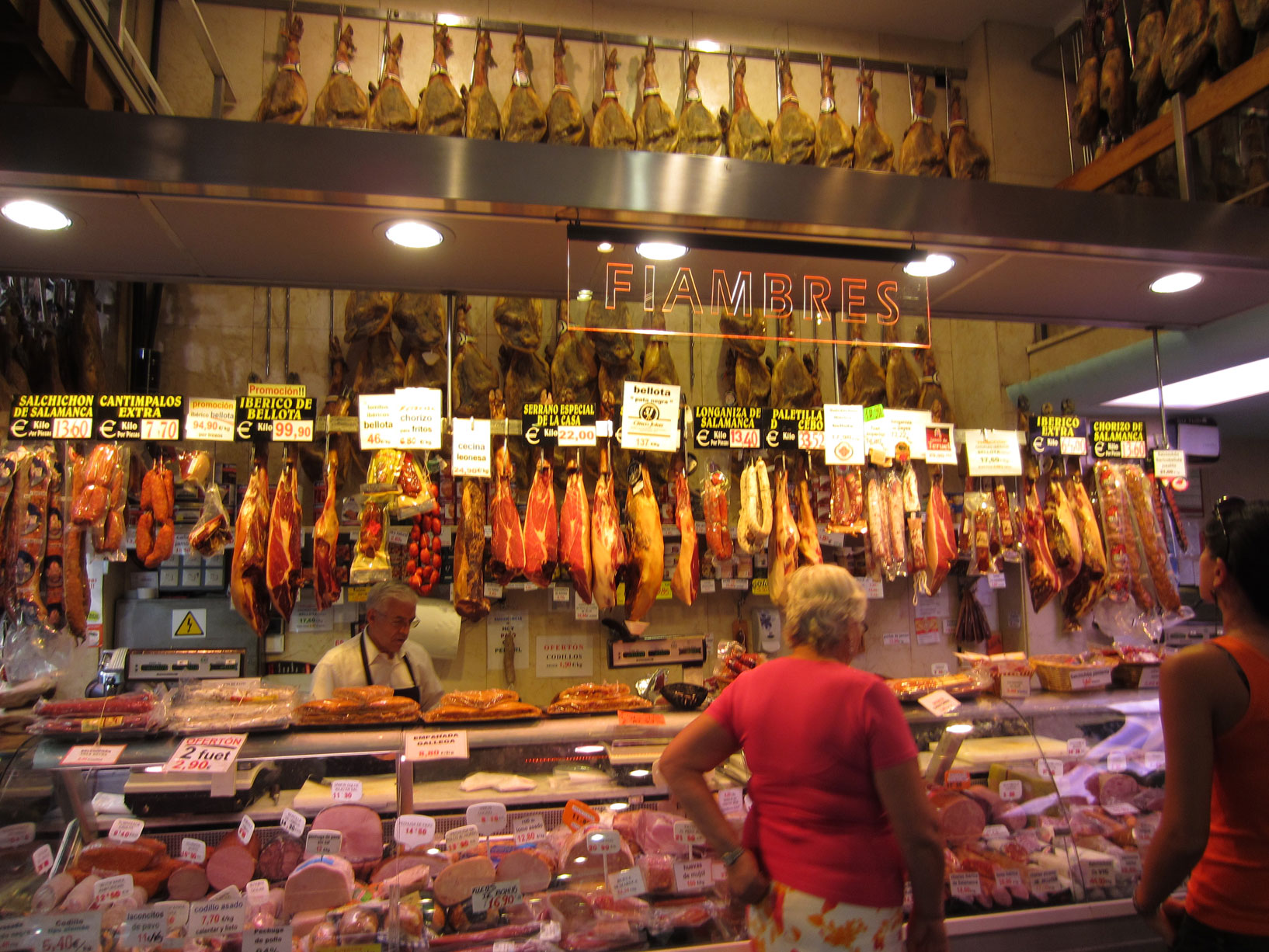 Puerta del Sol is one of the main squares in the center of the city that has great shopping. We stroll through the stalls of ham, cheese and fresh produce. I pick up gifts for my girls of hand-painted earrings and woven scarves.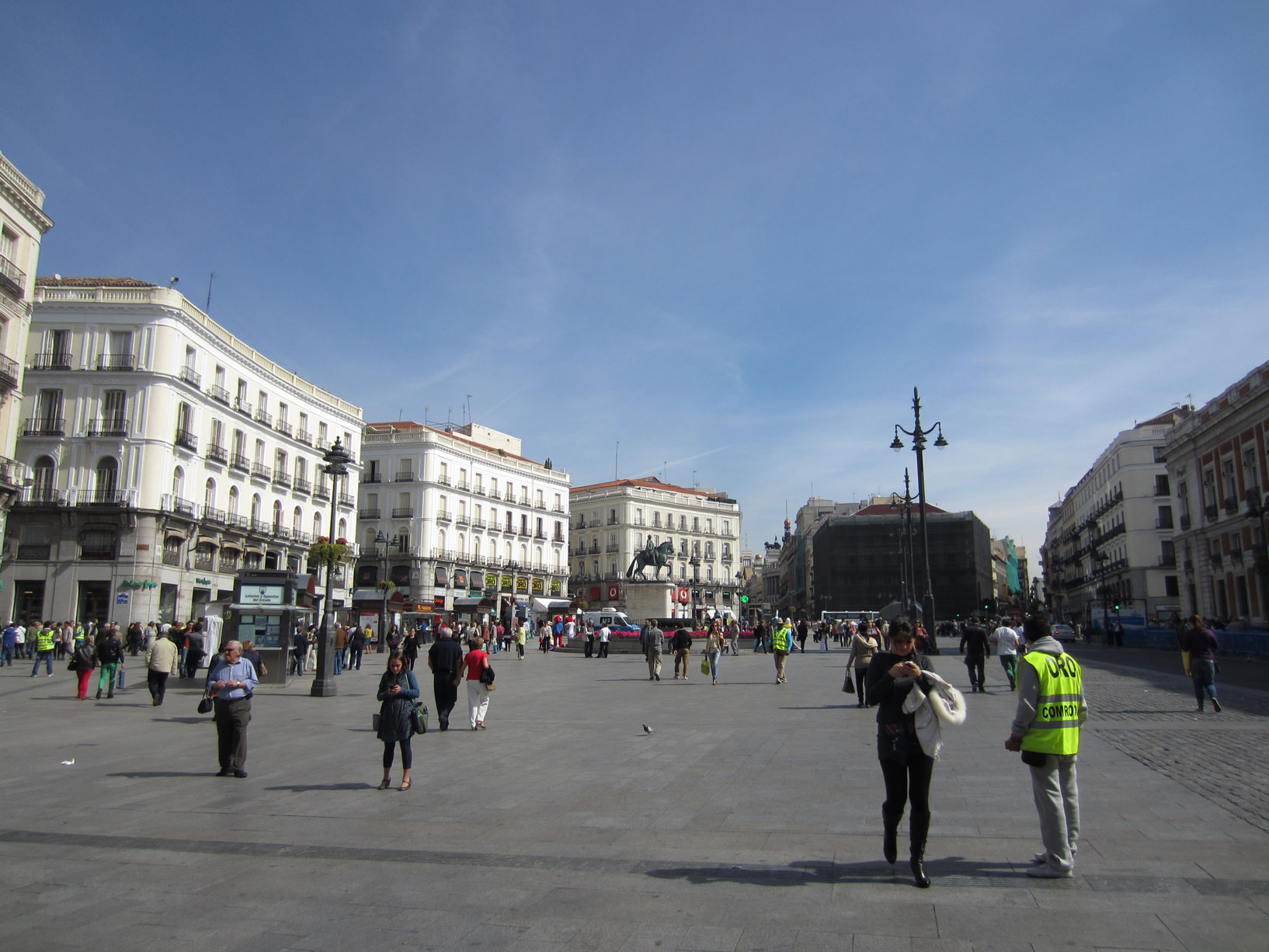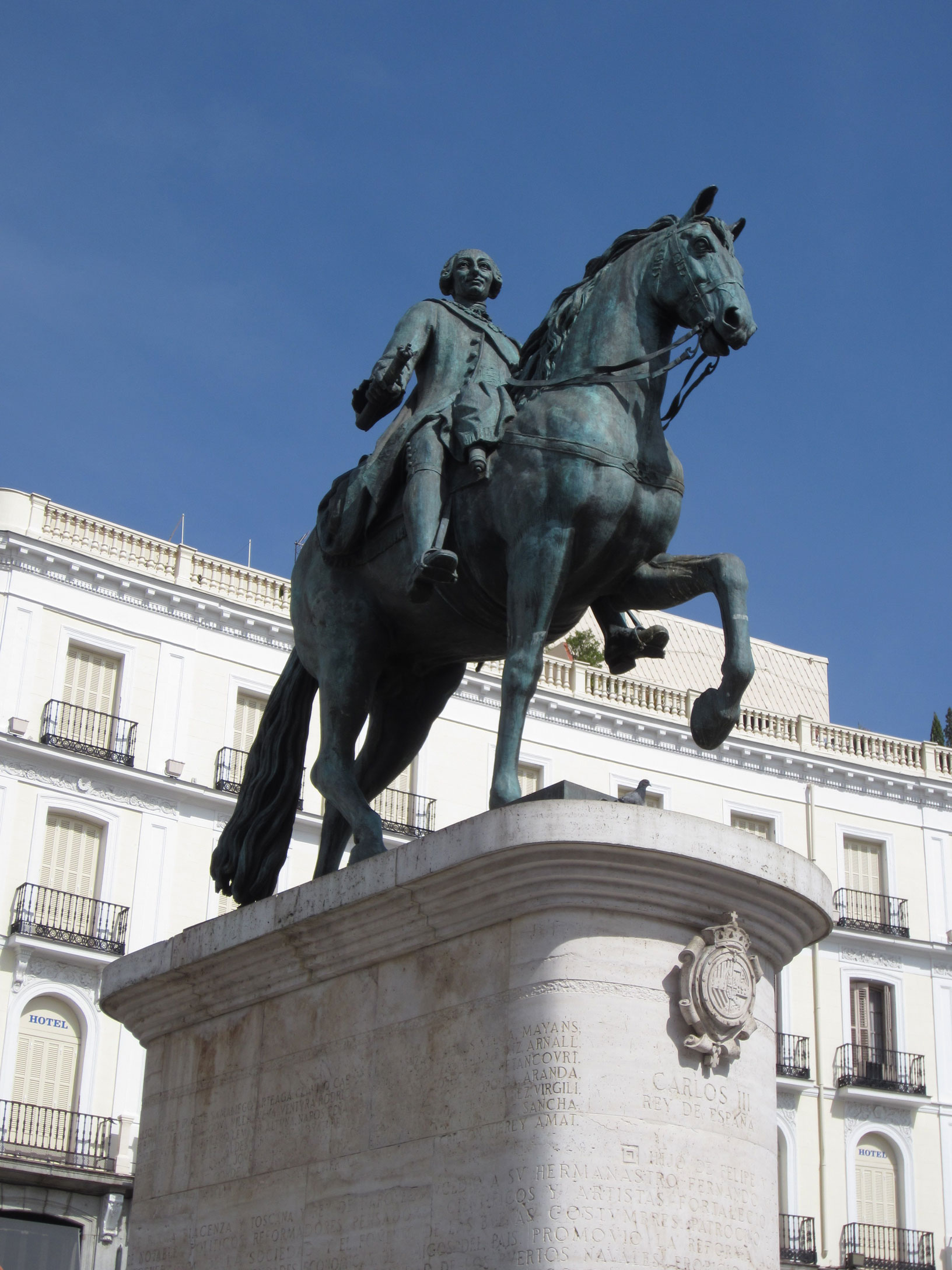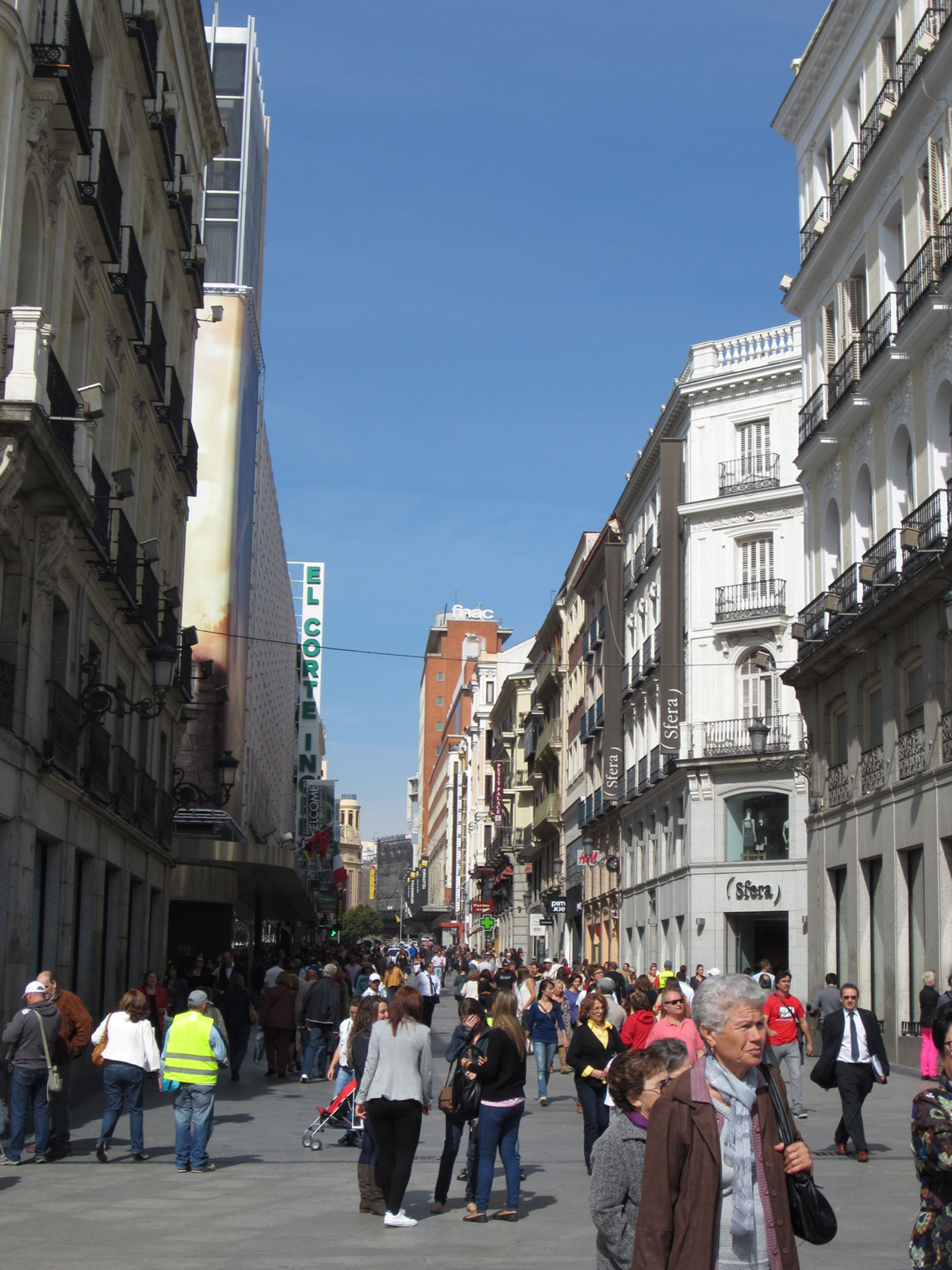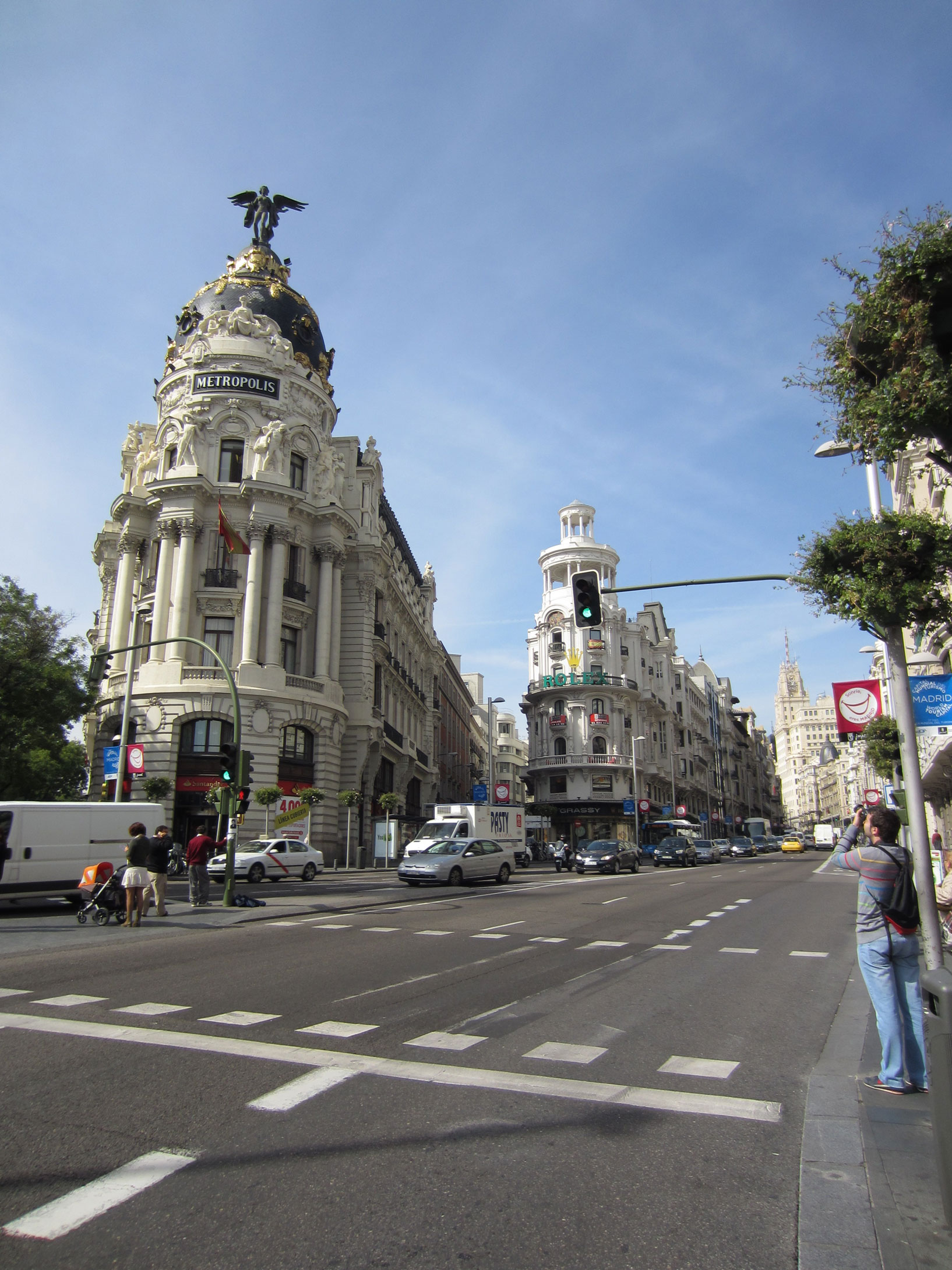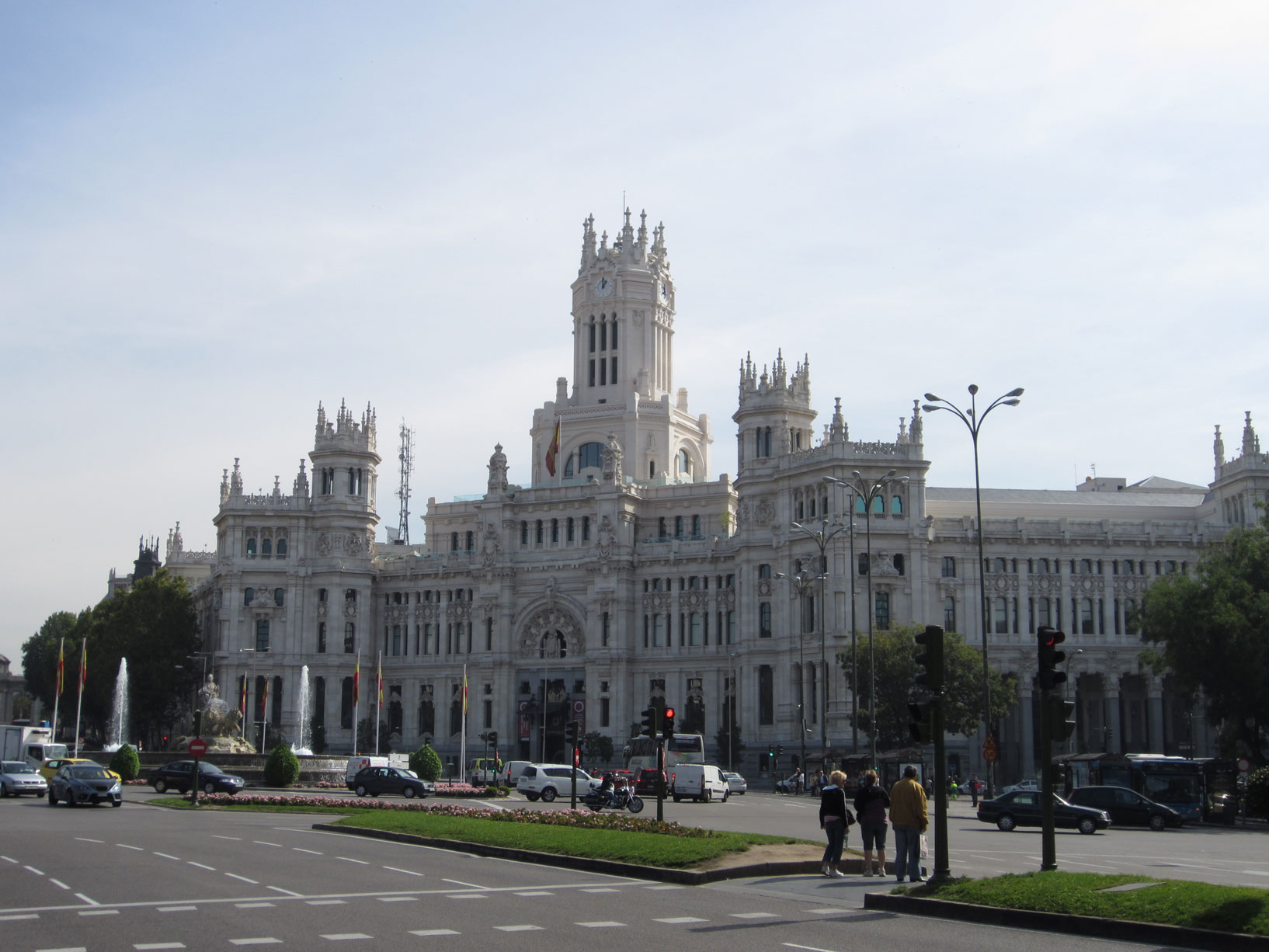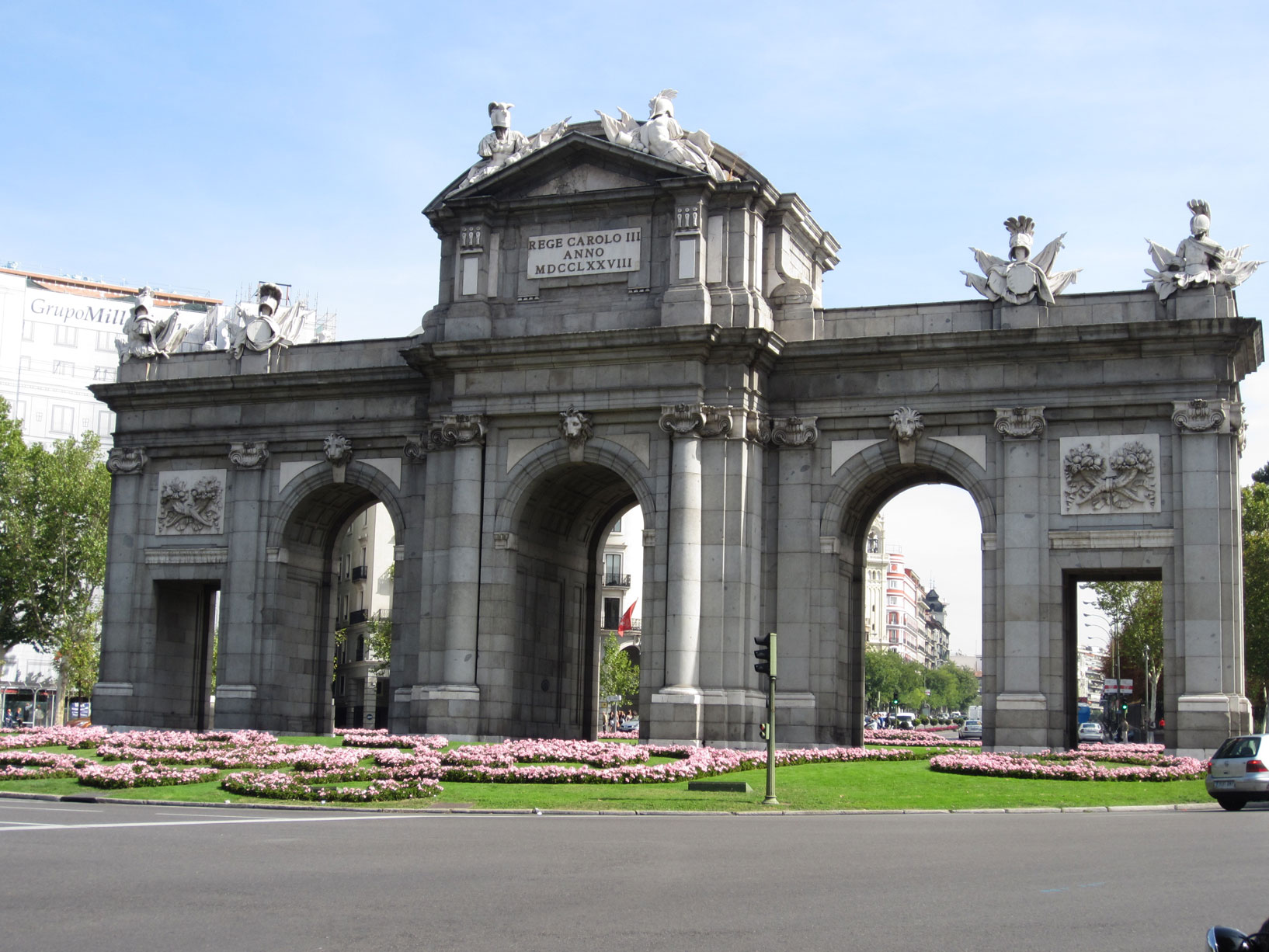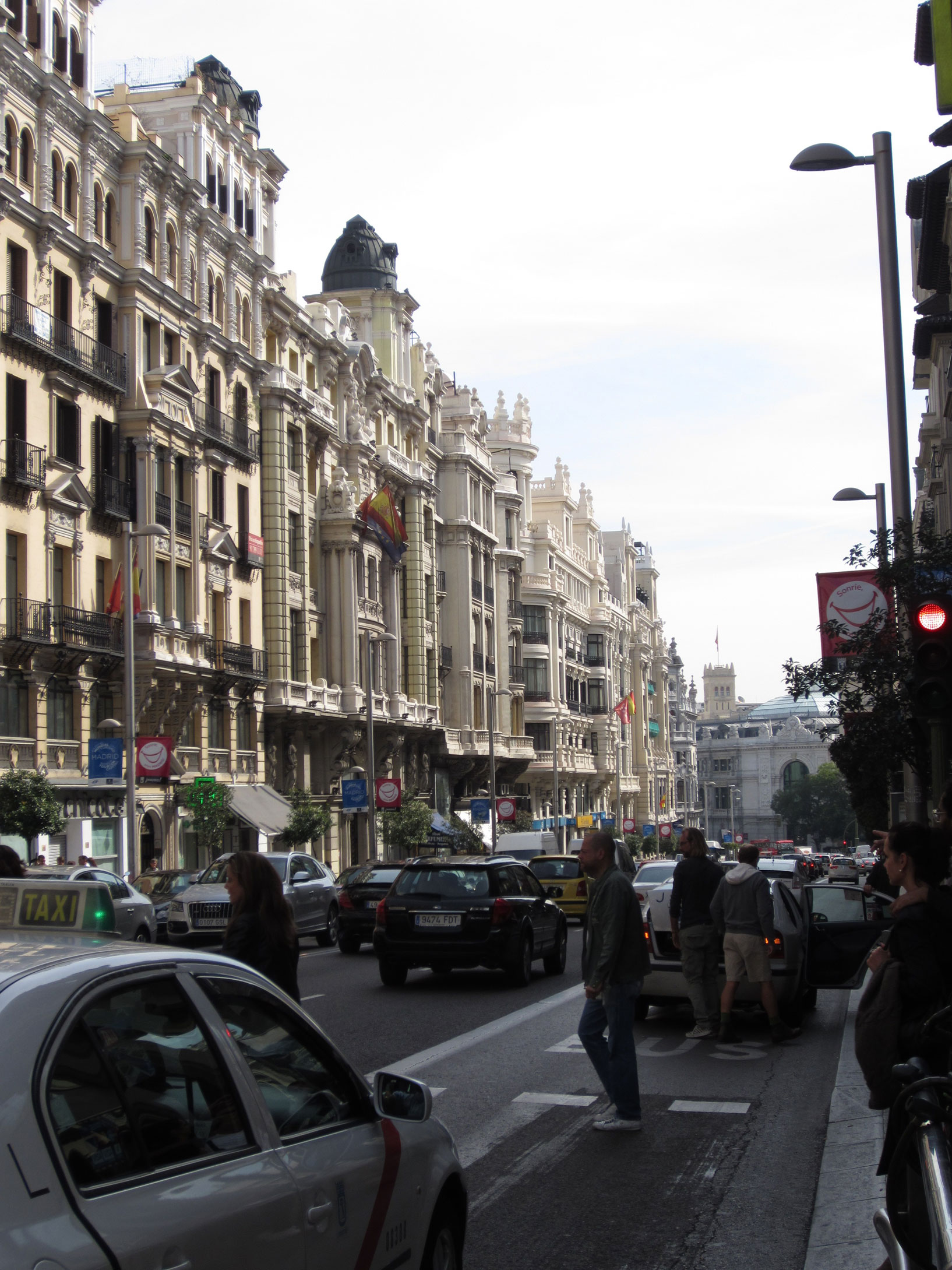 Gran Via is a well-known street that showcases early 20th-century architecture, including the landmarks of Palacio de Comunicacion and Plaza de la Cibeles. My local guide told me to always look up so I don't miss the lavishly decorated buildings -- the details from the materials used to create intricate doorways to the ornate molding of the building were everywhere. My walk takes me as far as Puerta de Alcalá before it's time to head to the Prado.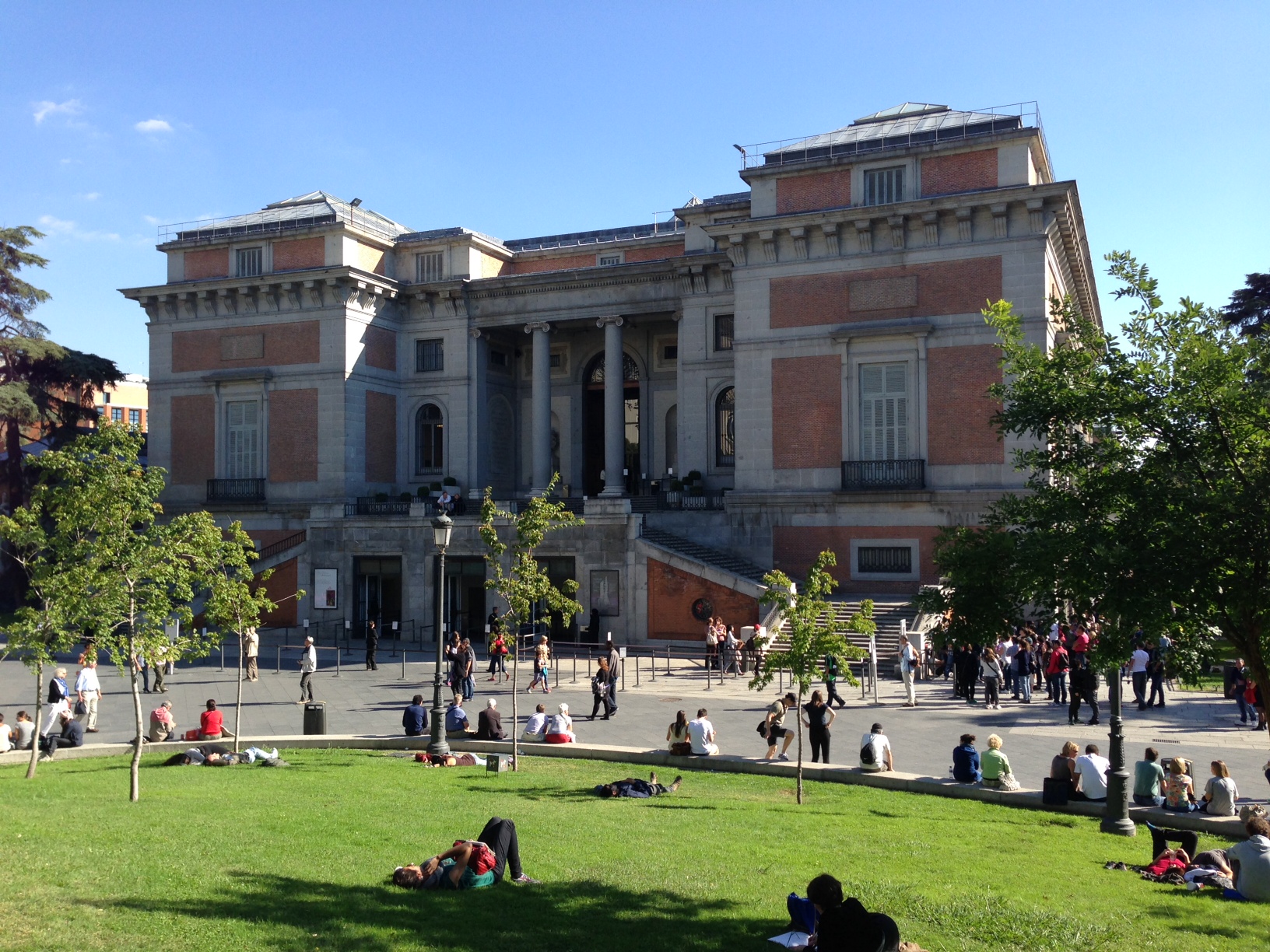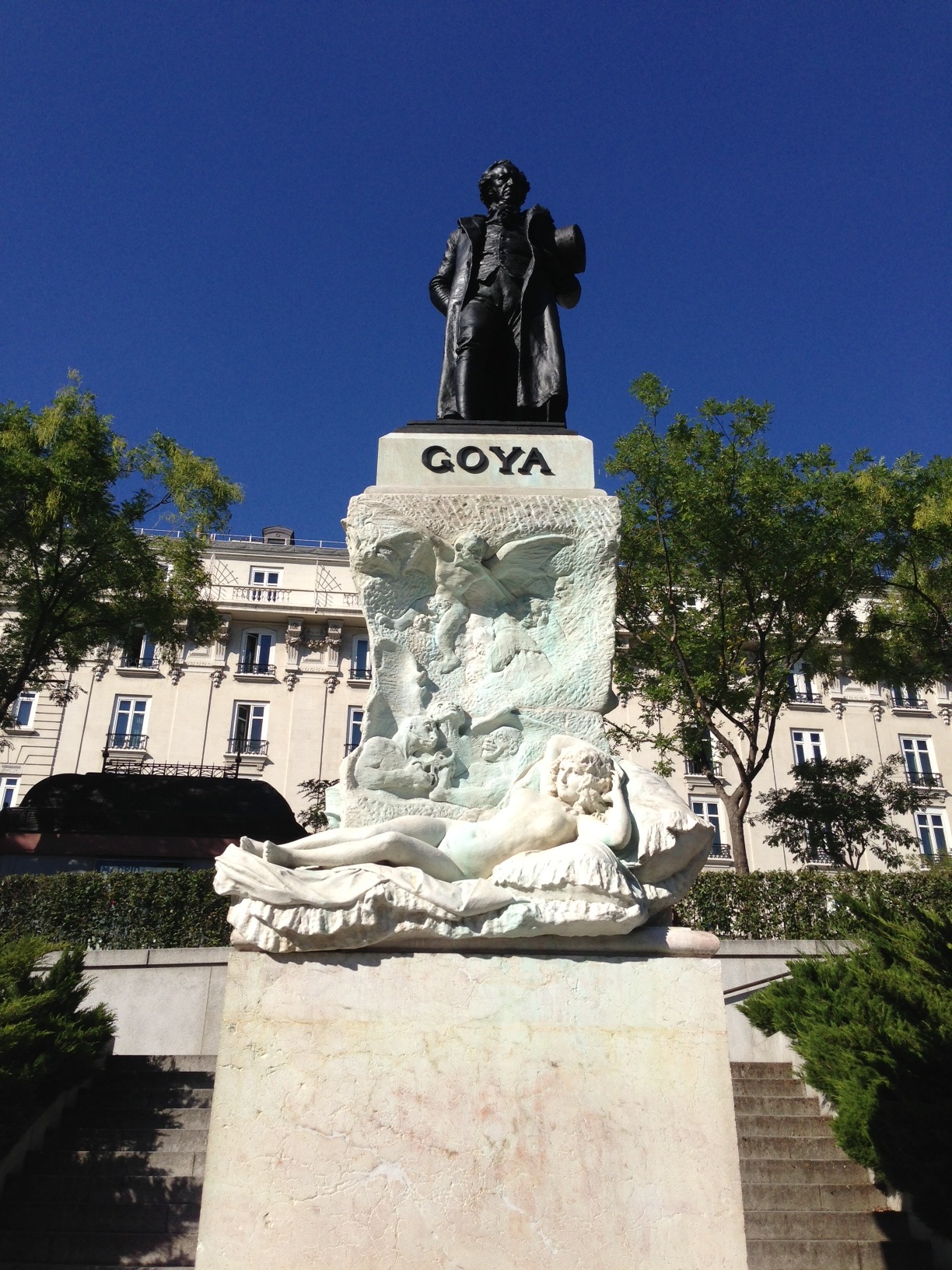 Art is one of my inspirations, and I think the best way to immerse yourself in a country is to immerse yourself in their art. The Museo del Prado museum is one of the three major art museums in Madrid. The Prado has an amazing Spanish art collection and one of the world's finest collections of European art from the 12th century to the early 19th century, art comprised of artists such as Velázquez, Goya, Raphael, Rubens and Bosch (among other major Italian and Flemish artists). It was easy to get lost in the sheer scale of the collection (7,600 paintings, 1,000 sculptures, 2,400 prints and 6,300 drawings) and I spent a considerable time with the works of Francisco Goya, from his work of painting Spanish nobility to his later work of the black paintings, which are haunting yet beautiful. We had a wonderful guide that brought to life the artwork by pointing out details in the pieces and sharing stories of the artists and their lives.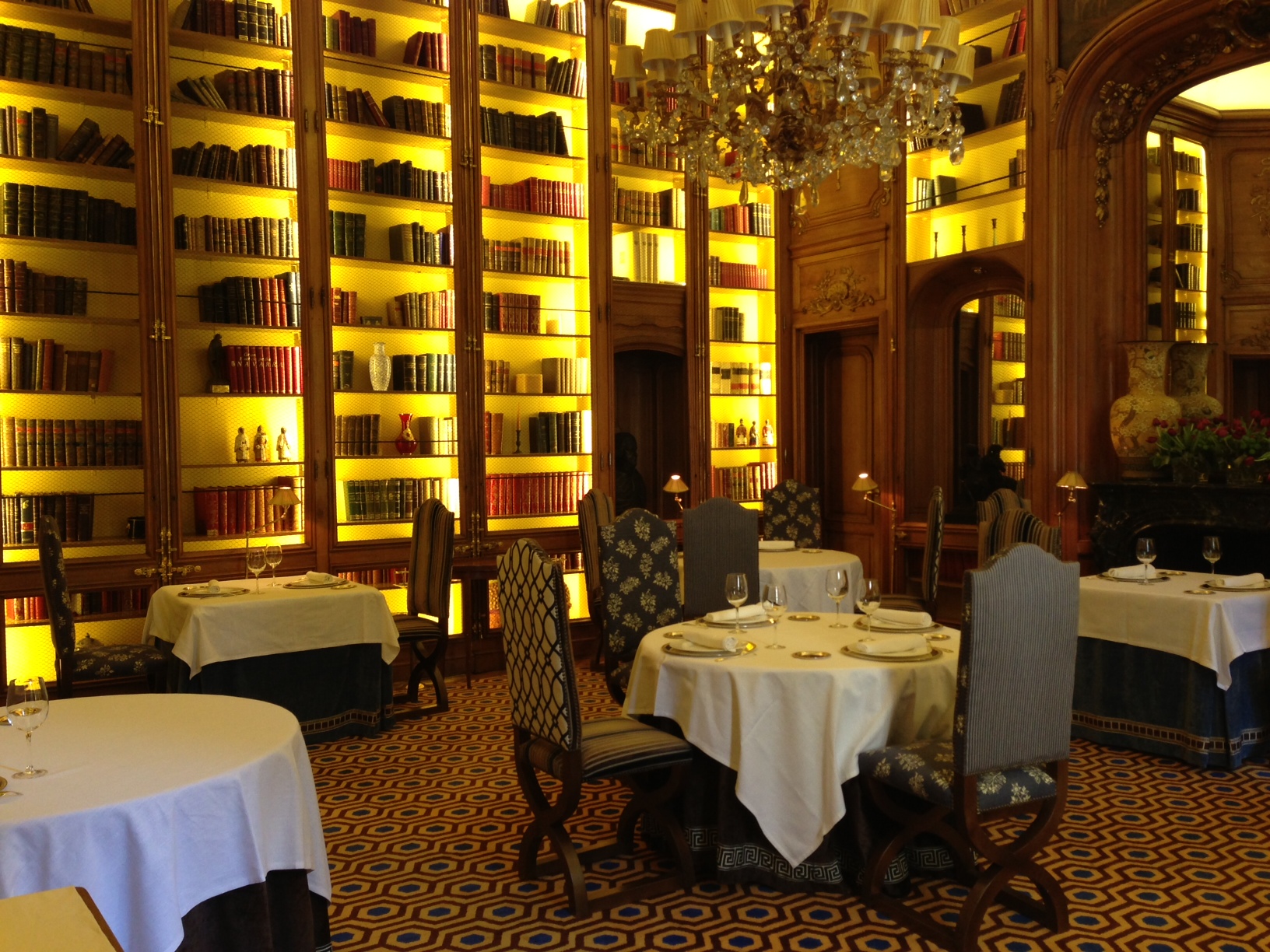 Santo Mauro hotel, 8 p.m. Dinner is fresh fish and a salad. Most of my team goes back to their rooms early to prep for tomorrow's events at El Corte Inglés. Night!
Day Two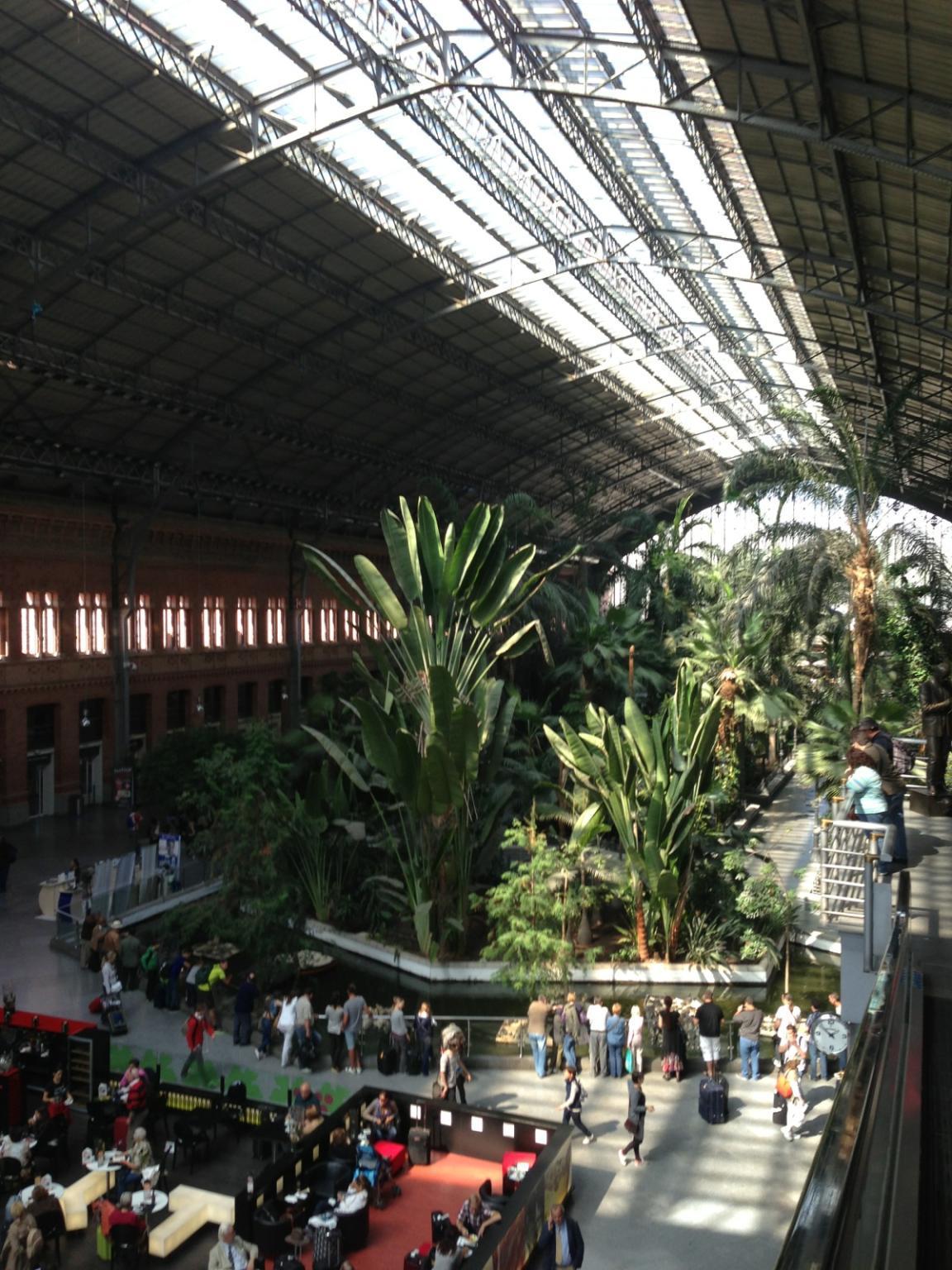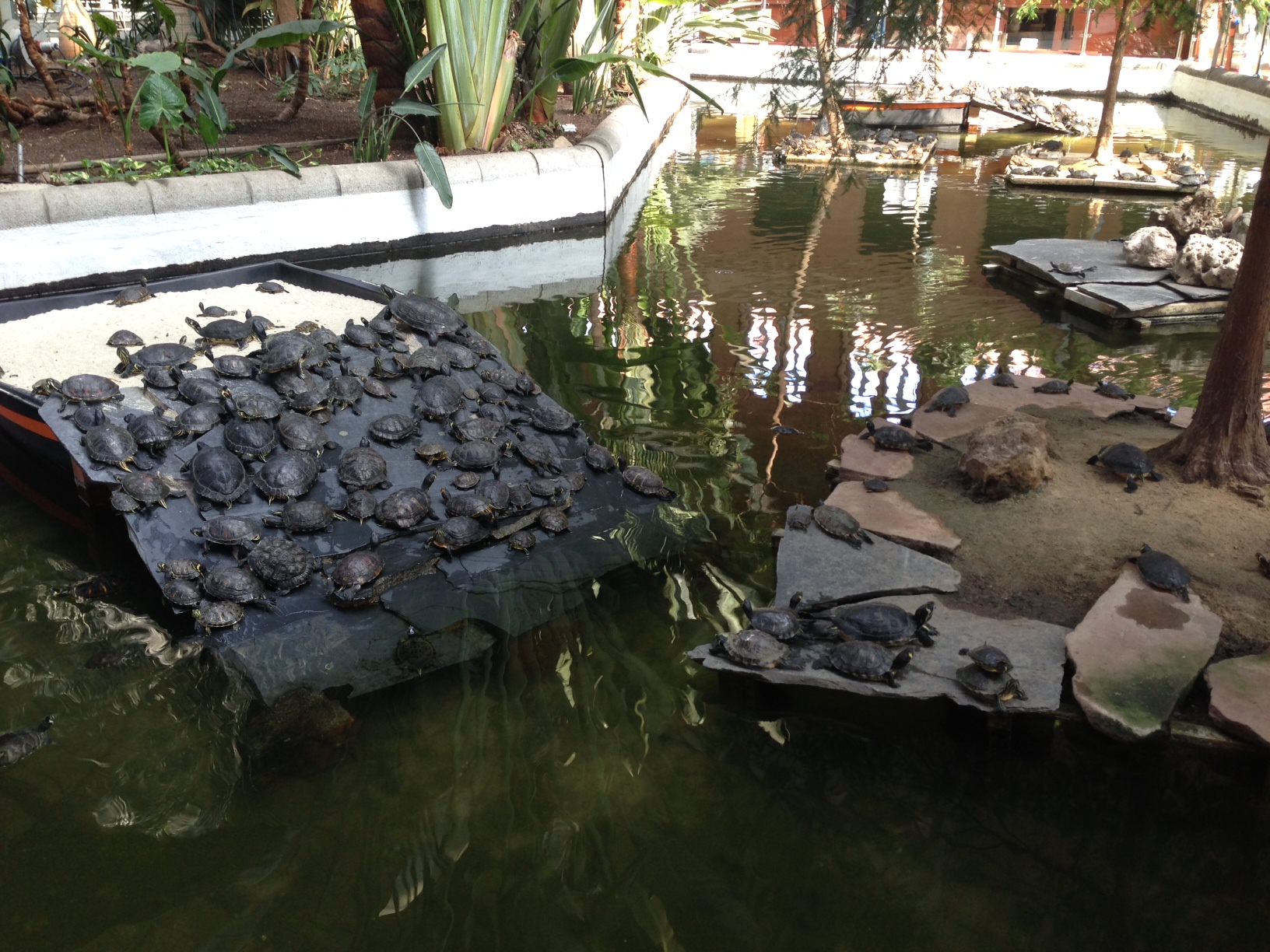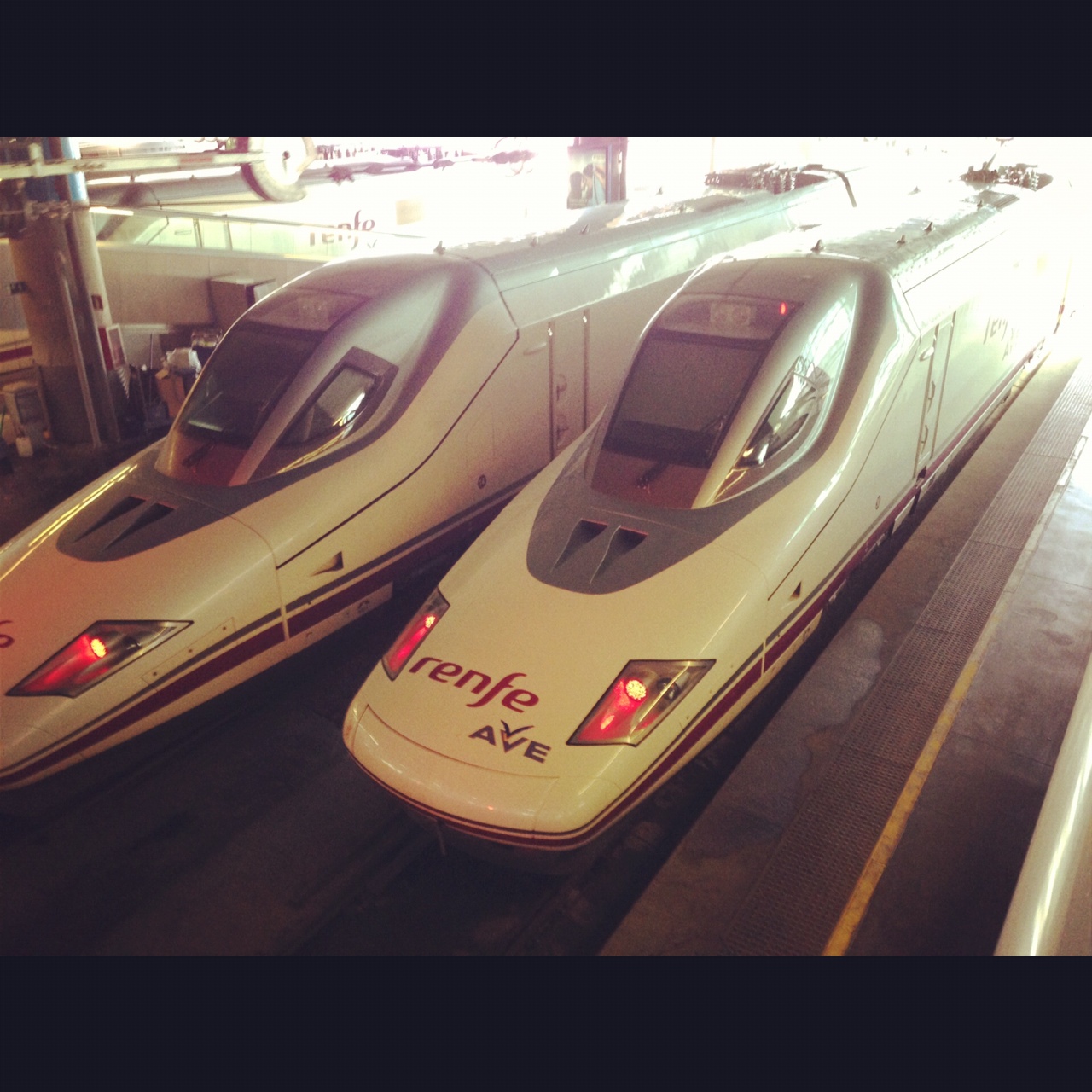 After a breakfast of fresh croissants and Spanish coffee, we leave for the train station. The station is an oasis with lots of natural light and an island of turtles that delight children and adults alike. We board the fast train to Valencia for an in-store personal appearance and blogger press event.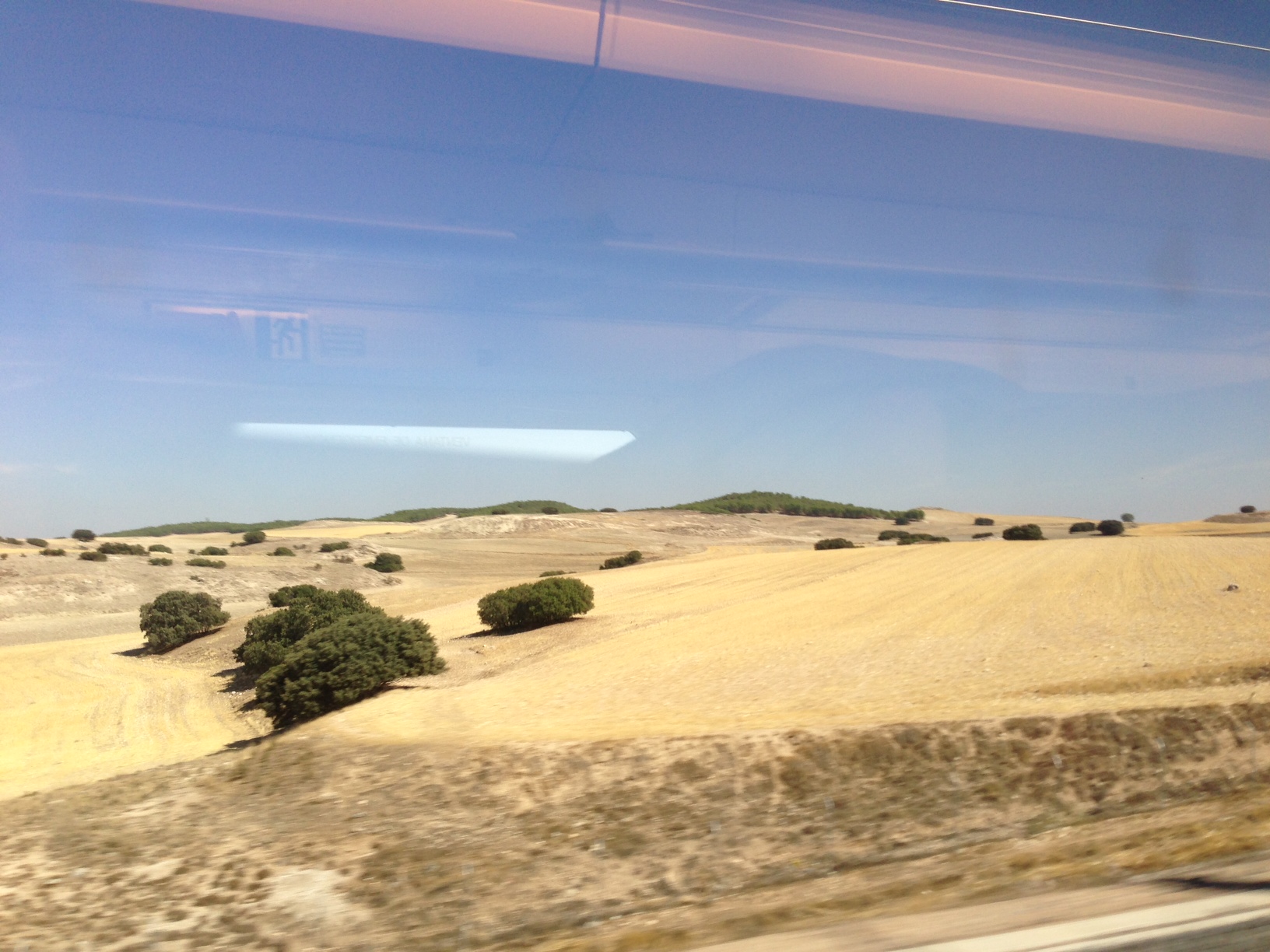 It's a beautiful ride. I'm struck by the barren landscape -- it looks almost desert-like with dots of greenery. The team chatters away while I listen to music, and in under two hours we are in Valencia.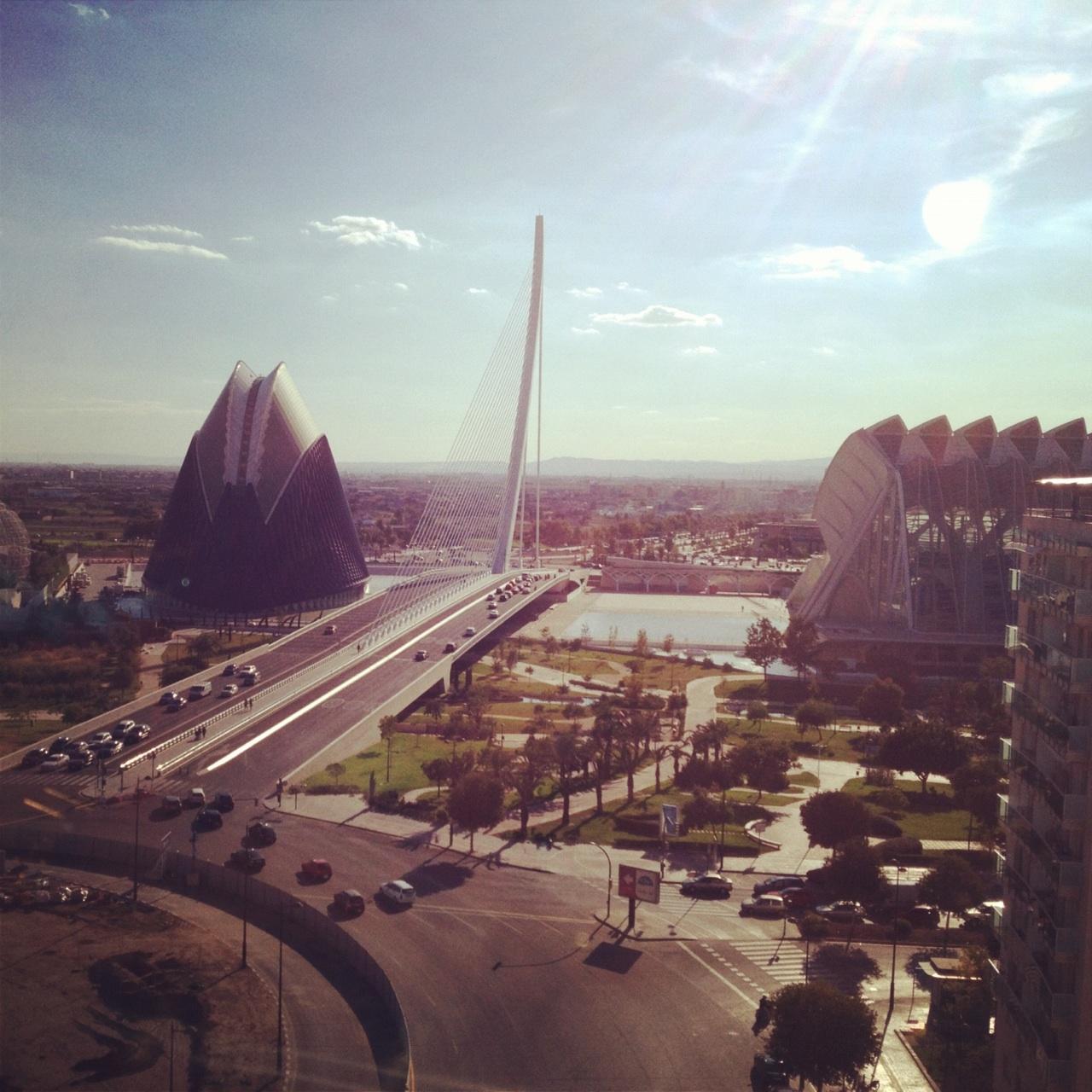 Valencia, 3:30 p.m. I am awed by the architecture in Valencia. It's the third largest city in Spain and has an effortless mix of historic and modern architecture. The Ciudad de los Artes y las Ciencias (City of Arts and Sciences) was designed by Valencian architect Santiago Calatrava, and on its grounds contains Palau de les Arts Reina Sofía (an opera and music house), L'Oceanogràfic, which is the largest aquarium in Europe, and El Museu de les Ciències Príncipe Felipe, a science museum. And for the foodie in me, the traditional Spanish dish, paella, originated in Valencia.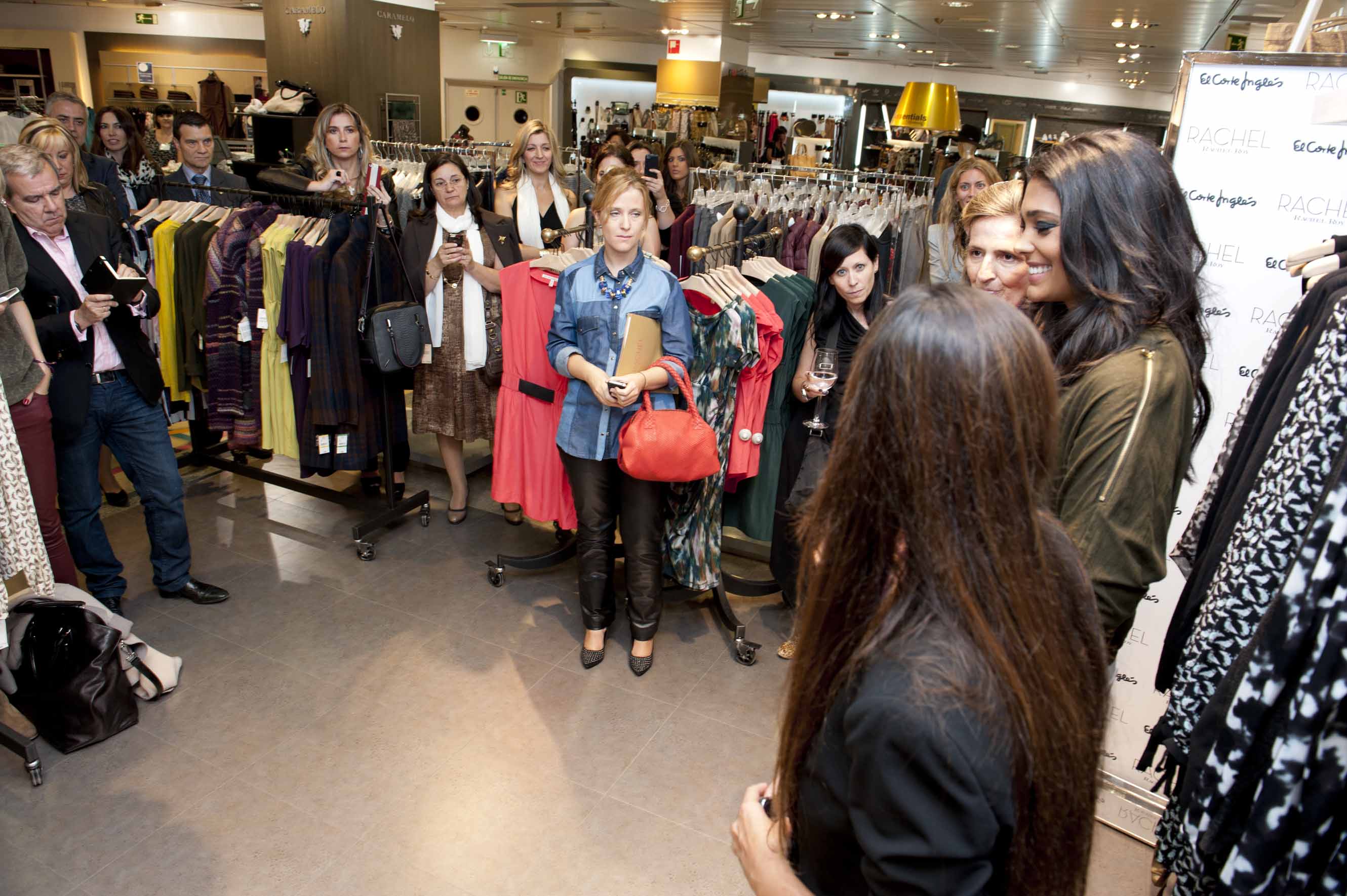 We headed to the store -- floor after floor of gleaning glass -- where I met young fashion bloggers on the floor where my new collection is debuting. I loved the questions which ranged from how I put together my look to how I thought Spanish women would wear my new line.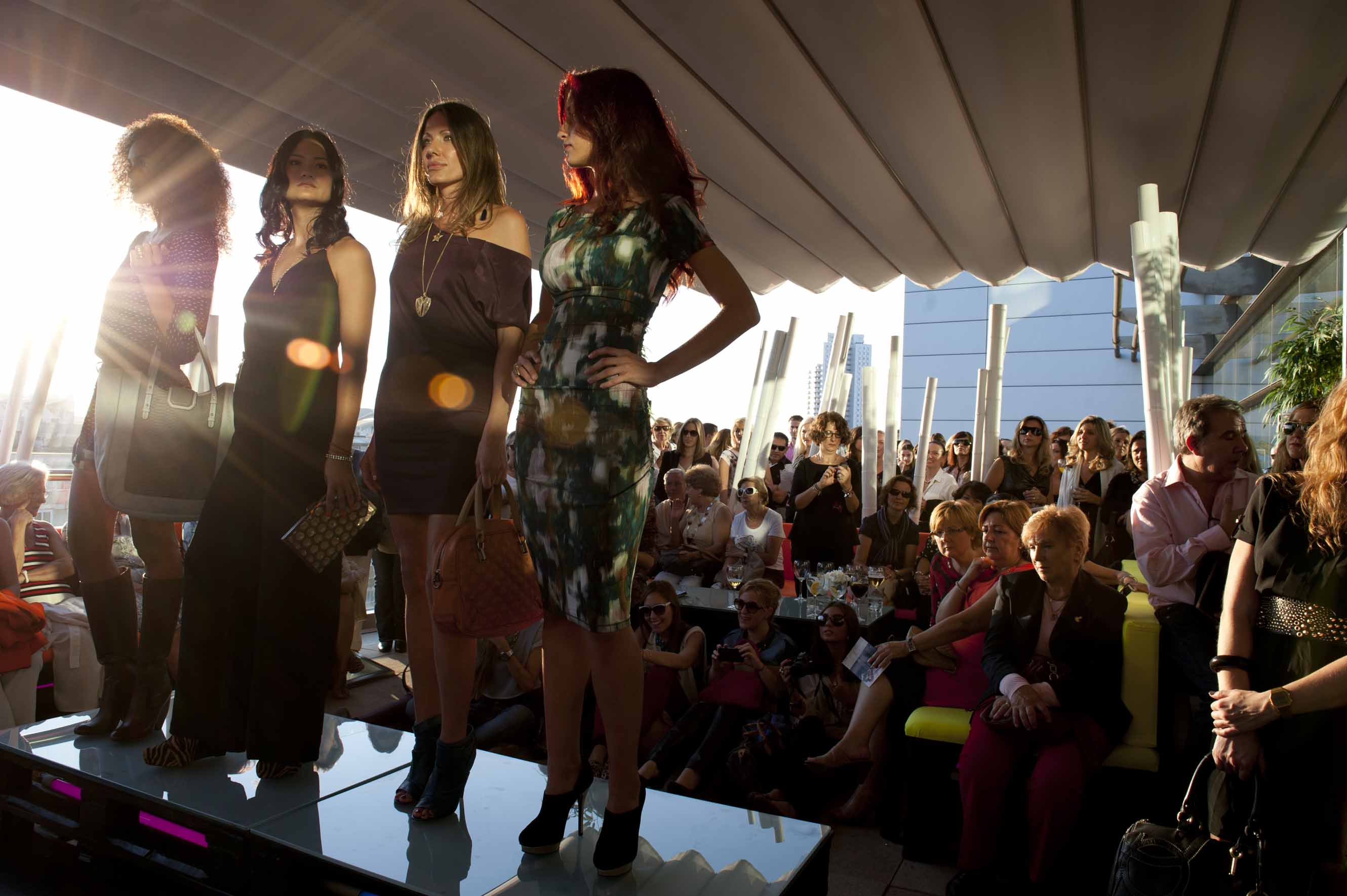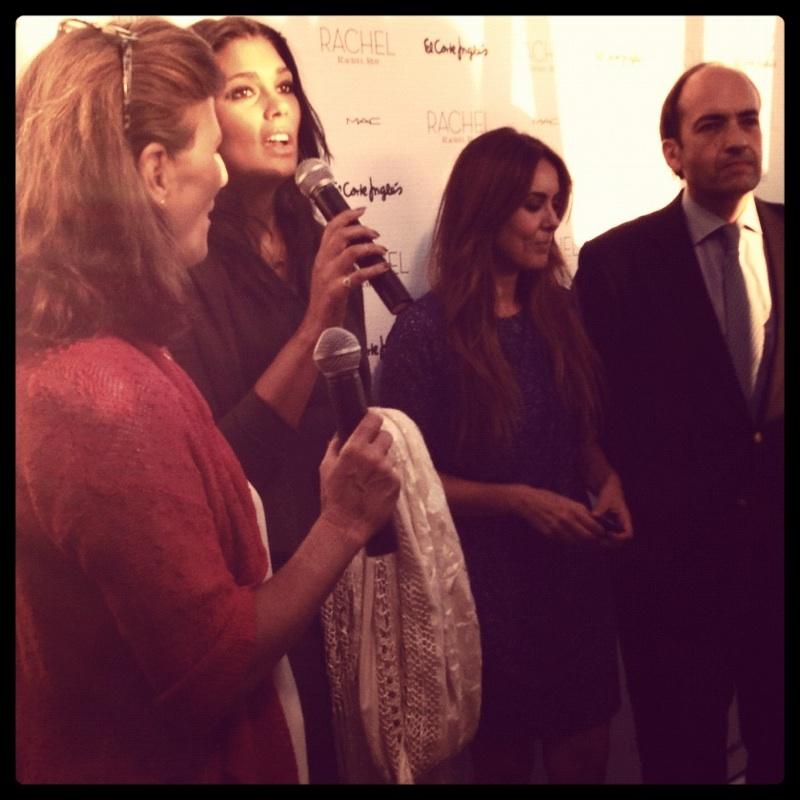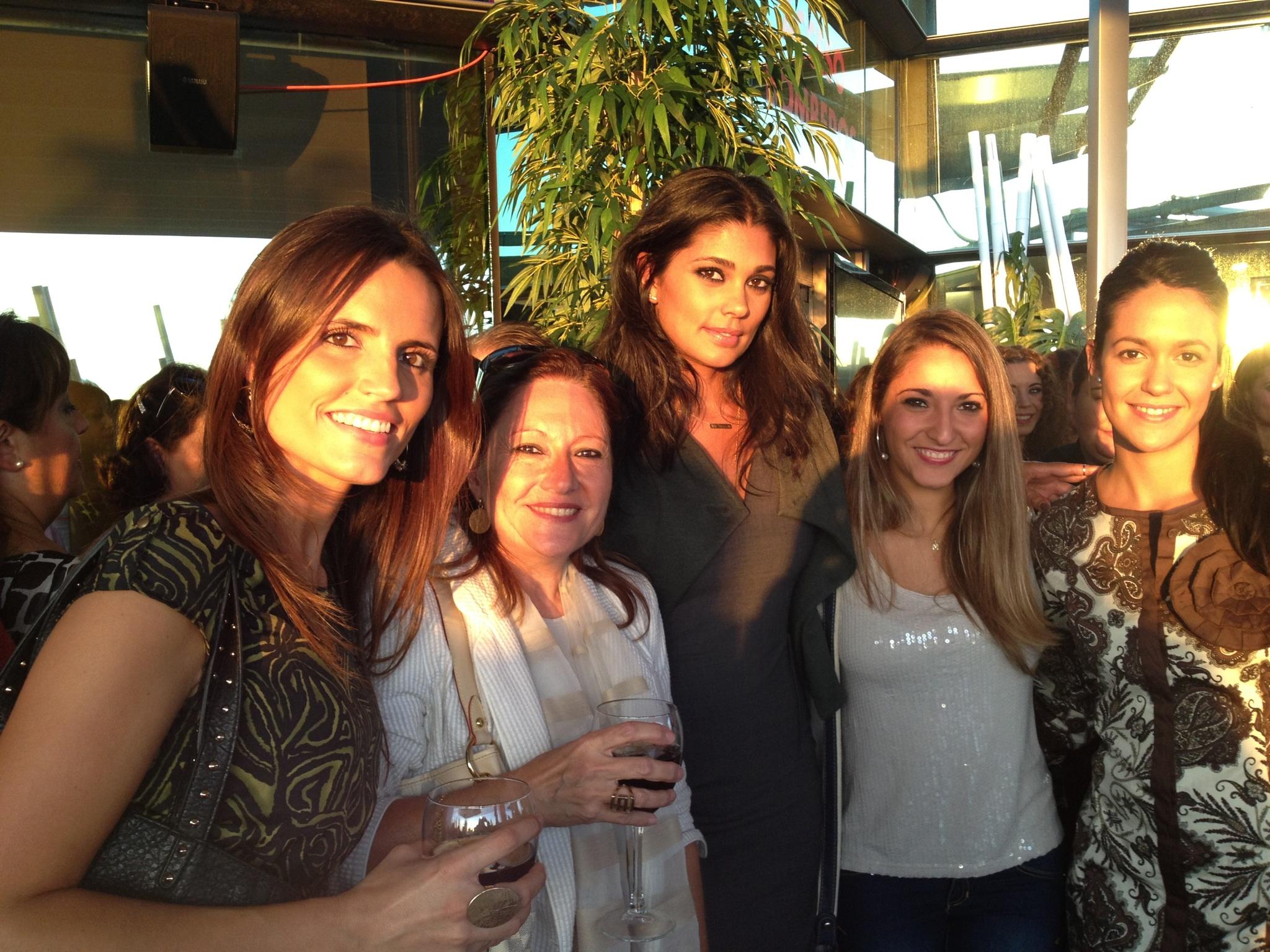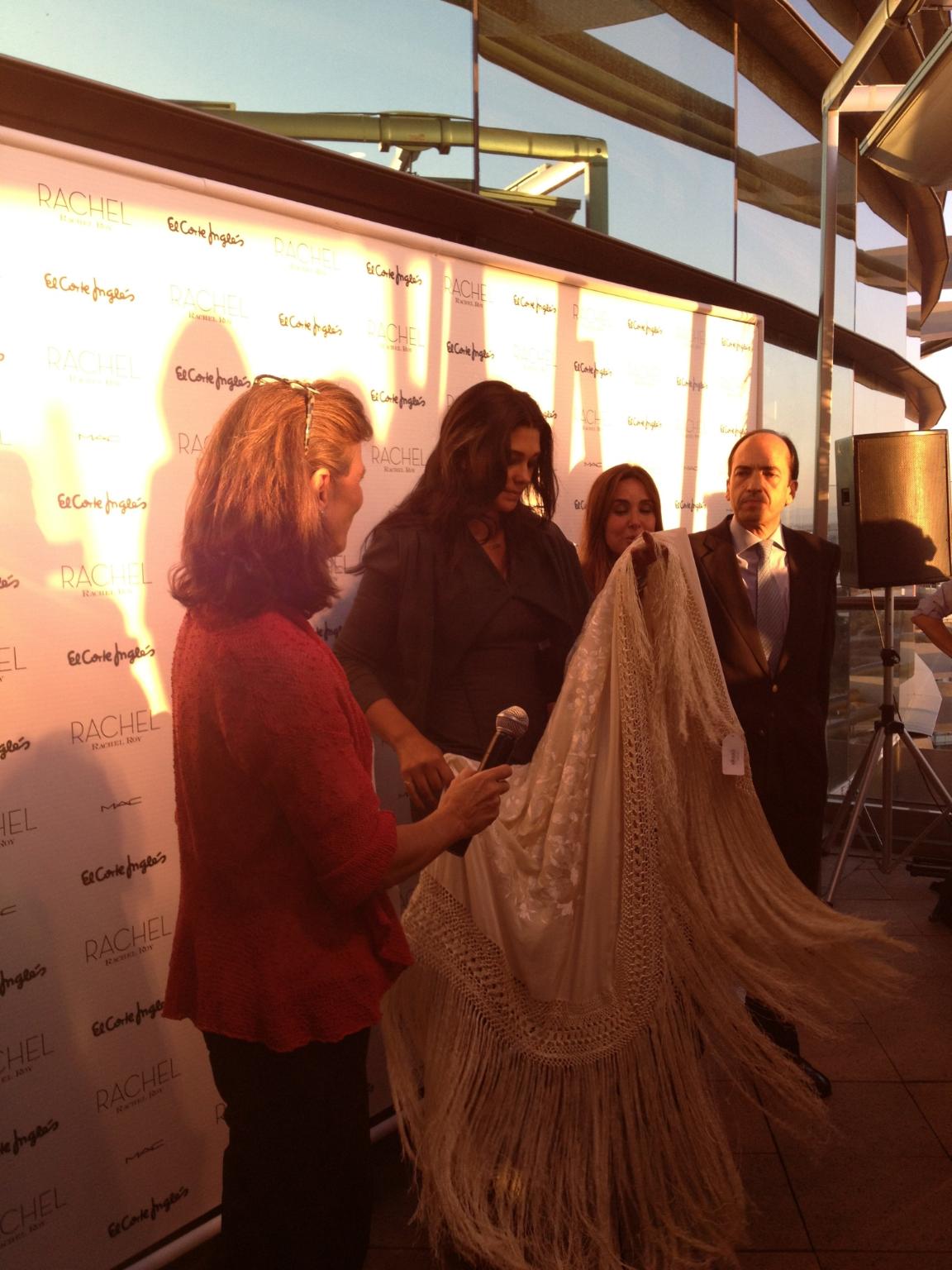 From there, it was onto the rooftop where my new collection was presented. The night wasn't without a bit of drama when the zipper on my dress broke five minutes before I had to walk onstage. An excellent seamstress at the store saved us and put in a new zipper. The crowd gave me such a warm welcome -- such a generous audience. The executives at the store presented me with a hand-crafted scarf that was absolutely gorgeous -- I love the fringe. I mingled with customers and asked them as many questions about Spanish fashion, as they asked me about American fashion. Their favorite pieces of mine were the ones with bold color and layered jewelry -- mine too!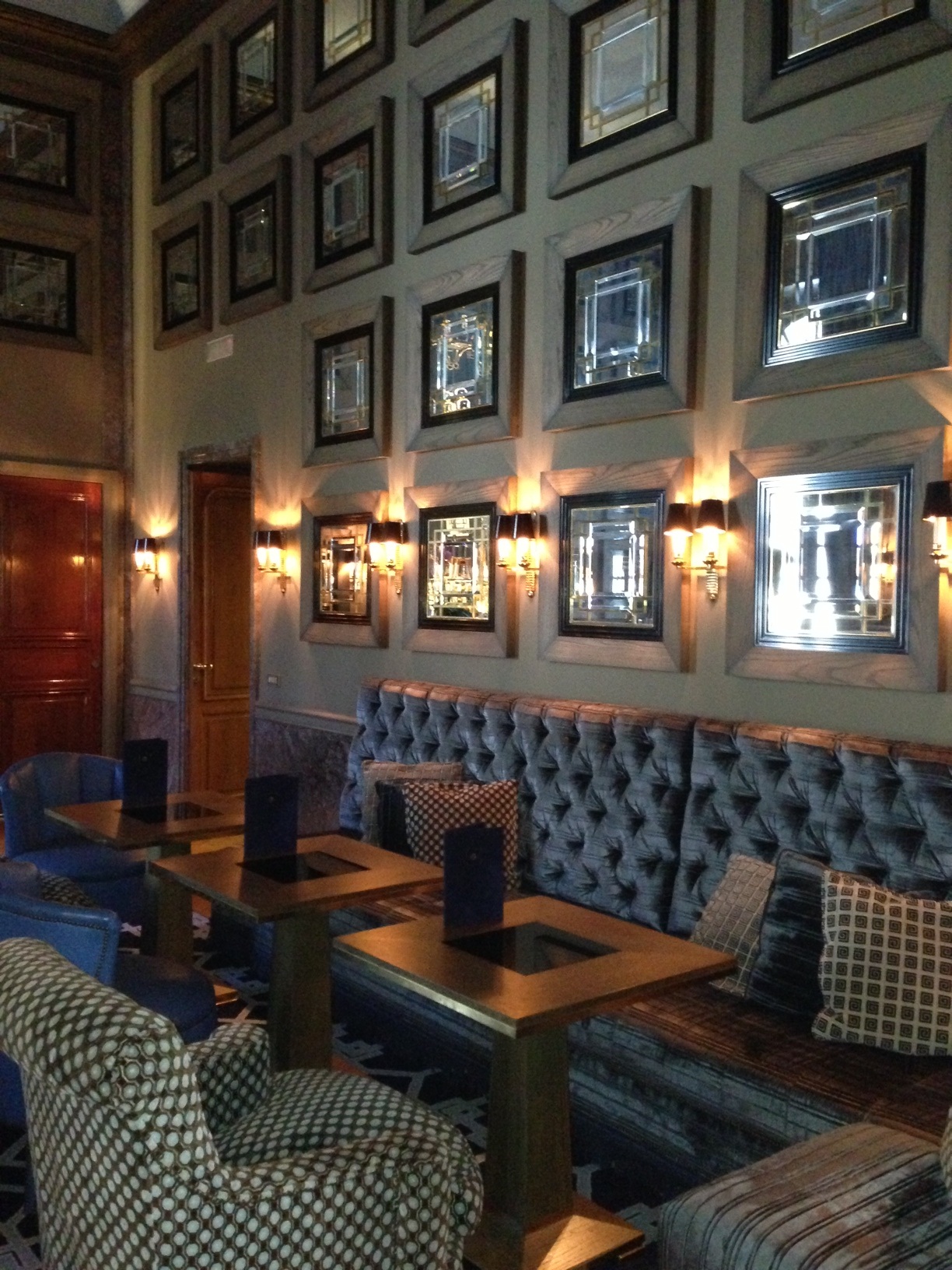 Valencia, 8:30 p.m. Back on the fast train. We arrive to the hotel at 11 p.m., and I convince Amy and Shanya from my marketing team to have a bite in the bar. All I could think about was the chicken soup. All Amy could think about was the chocolate cake. A little girl talk, and then a few hours of sleep (a common theme on this trip) before press day.
Day Three: Press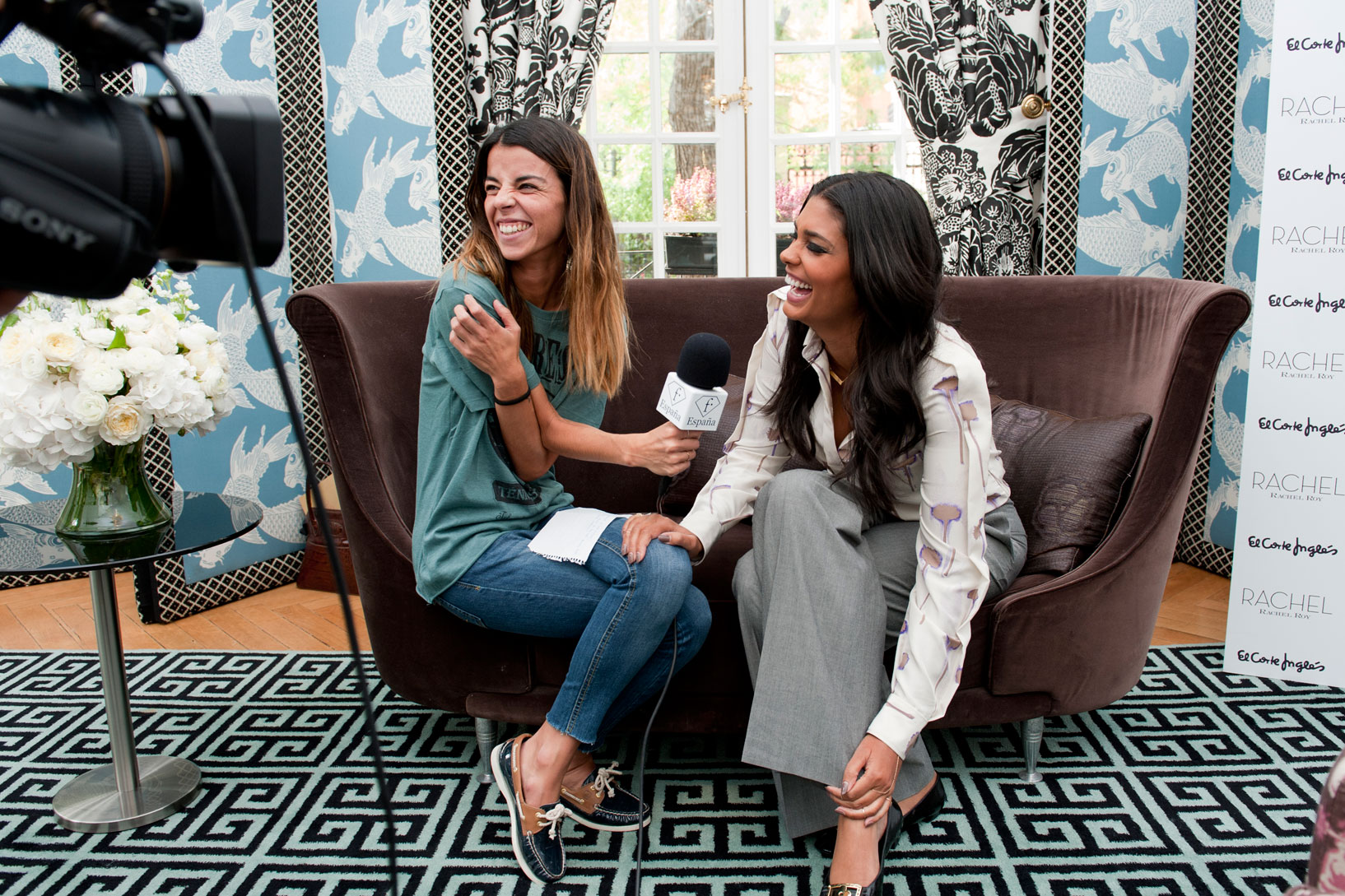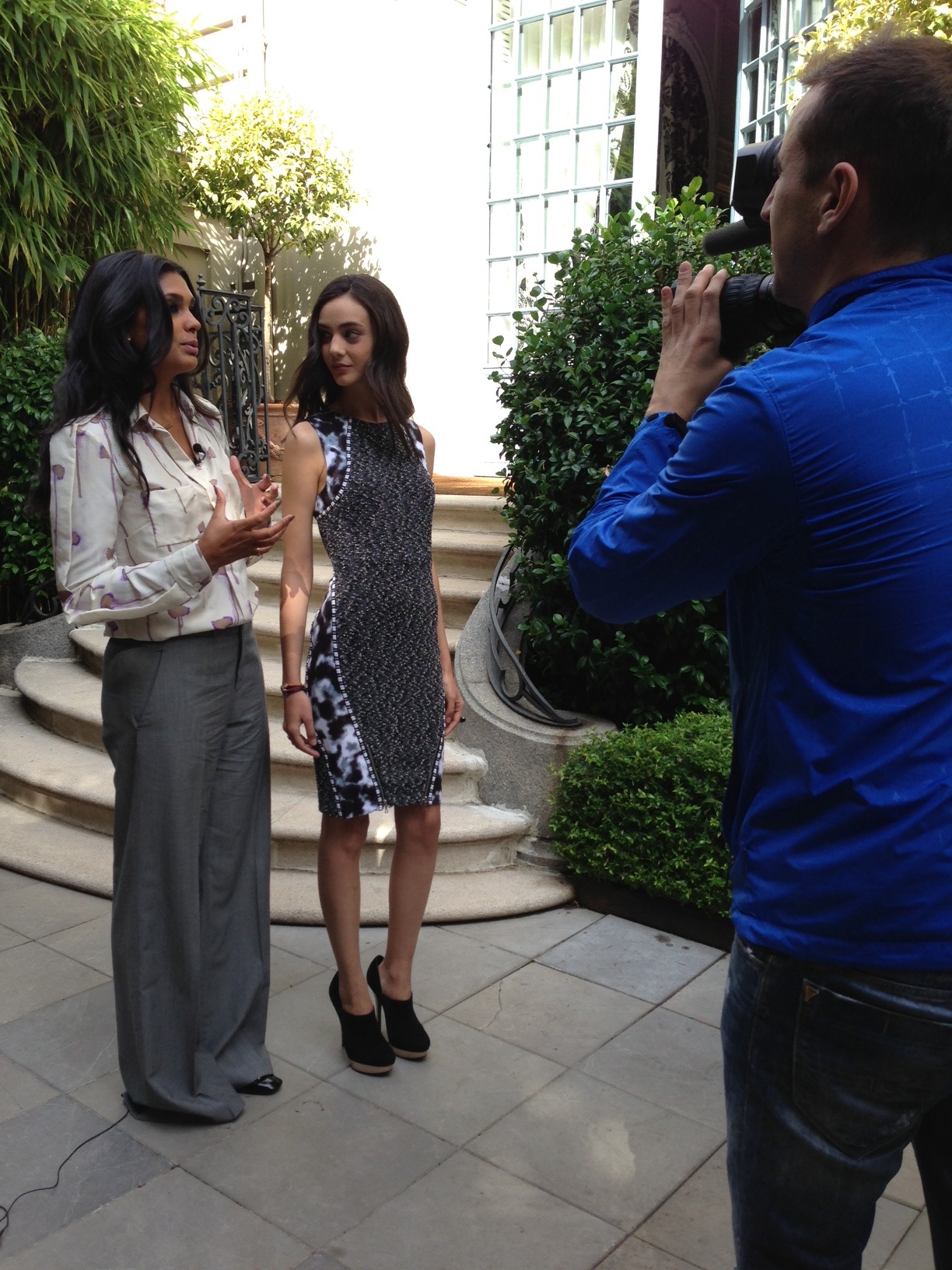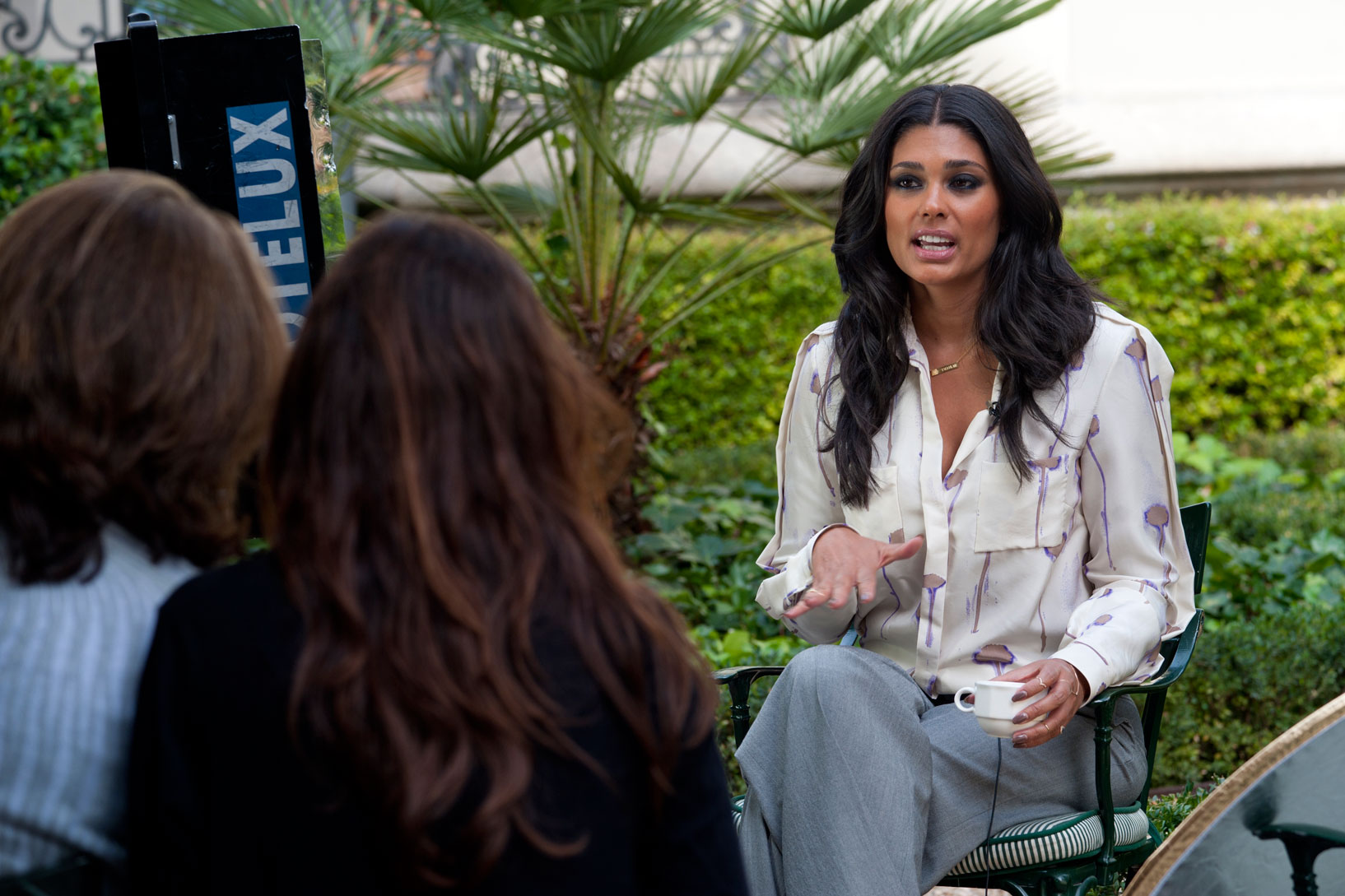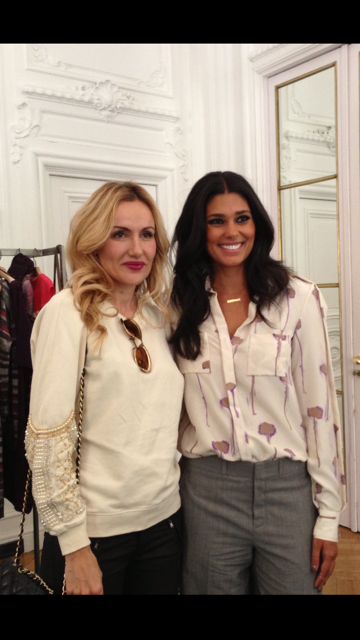 Press day is a non-stop flurry of important meetings where you introduce your collection to reporters, editors and stylists. I did a few interviews with Spanish television stations and worked with a wonderful translator to help convey my thoughts about the collection. We also did a few styling segments for TV that show women how I would put the collection pieces together, but I loved it when the model started to style herself. I met so many amazing stylists and editors -- I was a little obsessed with a beaded sleeve sweatshirt one stylist was wearing.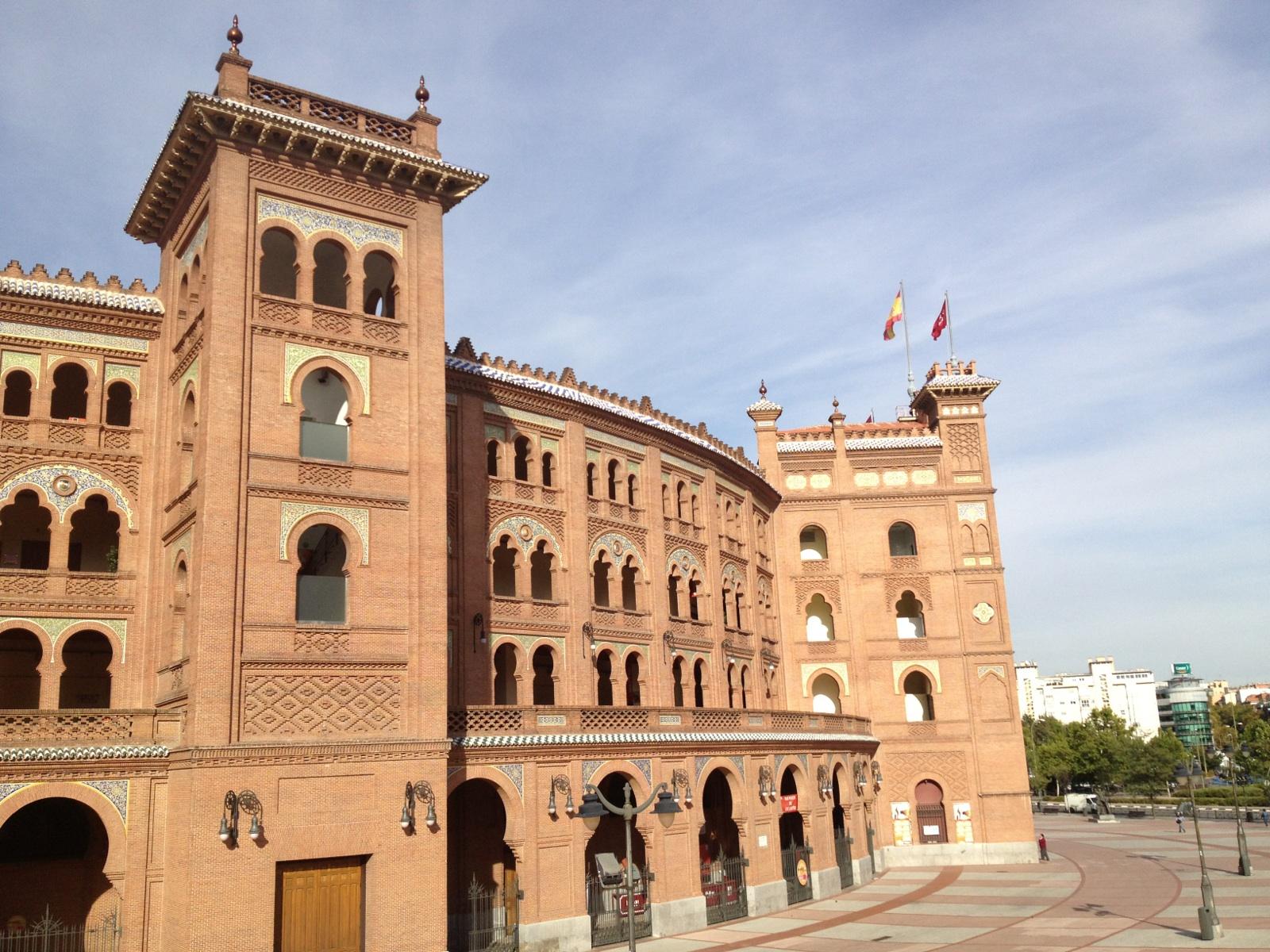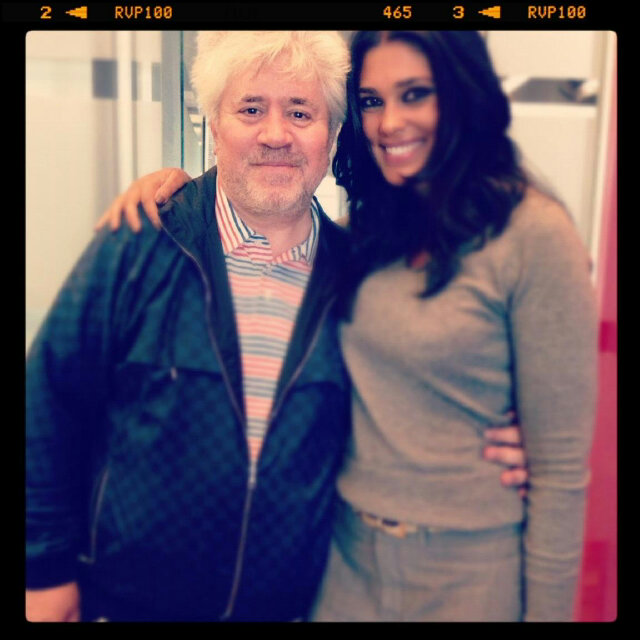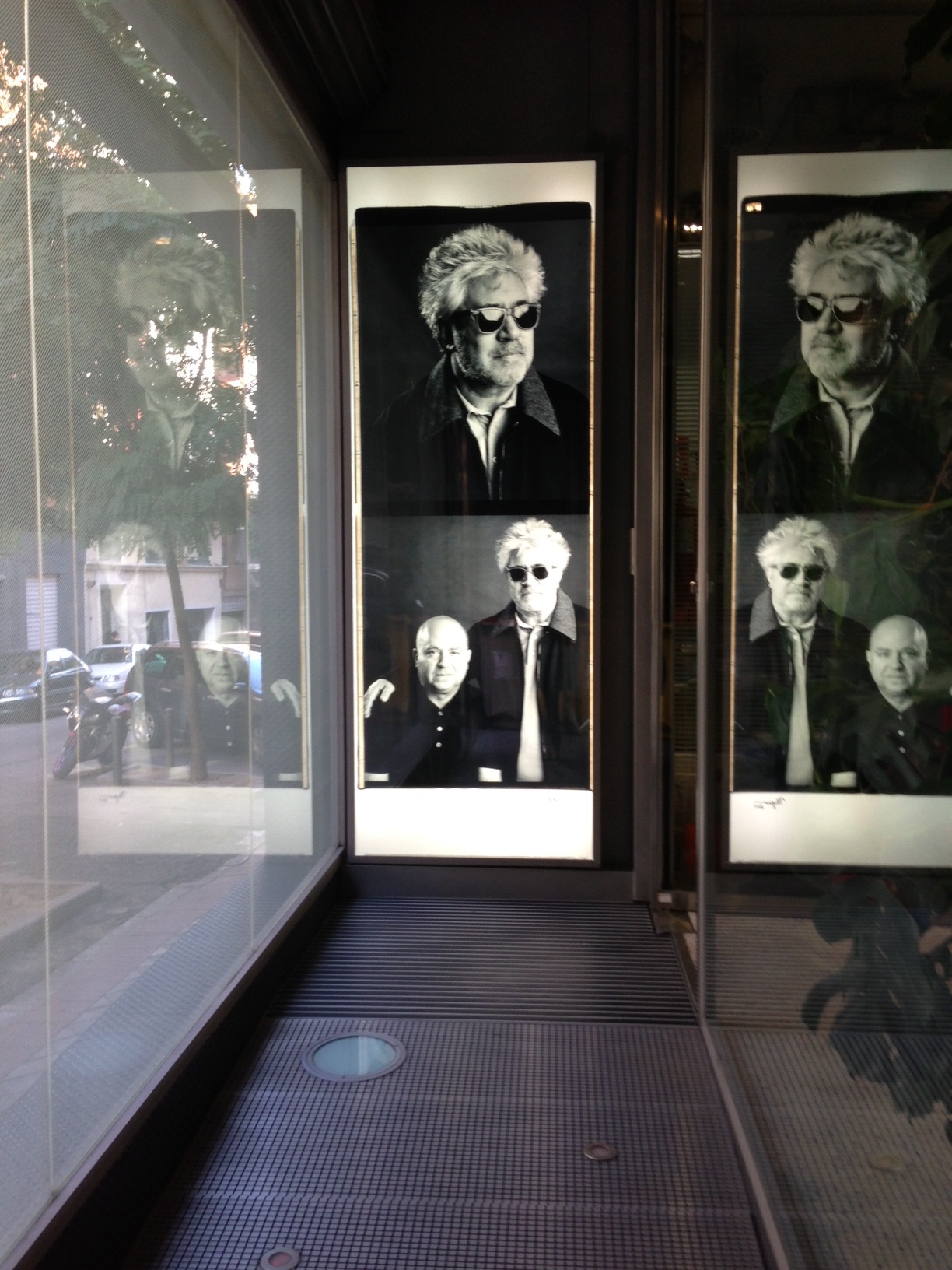 4:30 p.m. We slip out of press day to visit the iconic and incredibly kind Spanish film director, screenwriter and producer Pedro Almodóvar. We arrive to his studio a bit early and take a walk to the bullfighting stadium nearby. I'm fascinated by what goes on inside of the stadium, while Amy nervously checks her watch to make sure we are not late for Pedro. Sitting in Pedro's office with a cup of tea, we chat a bit about the film he is editing right now and perhaps working together on a charity project in the future.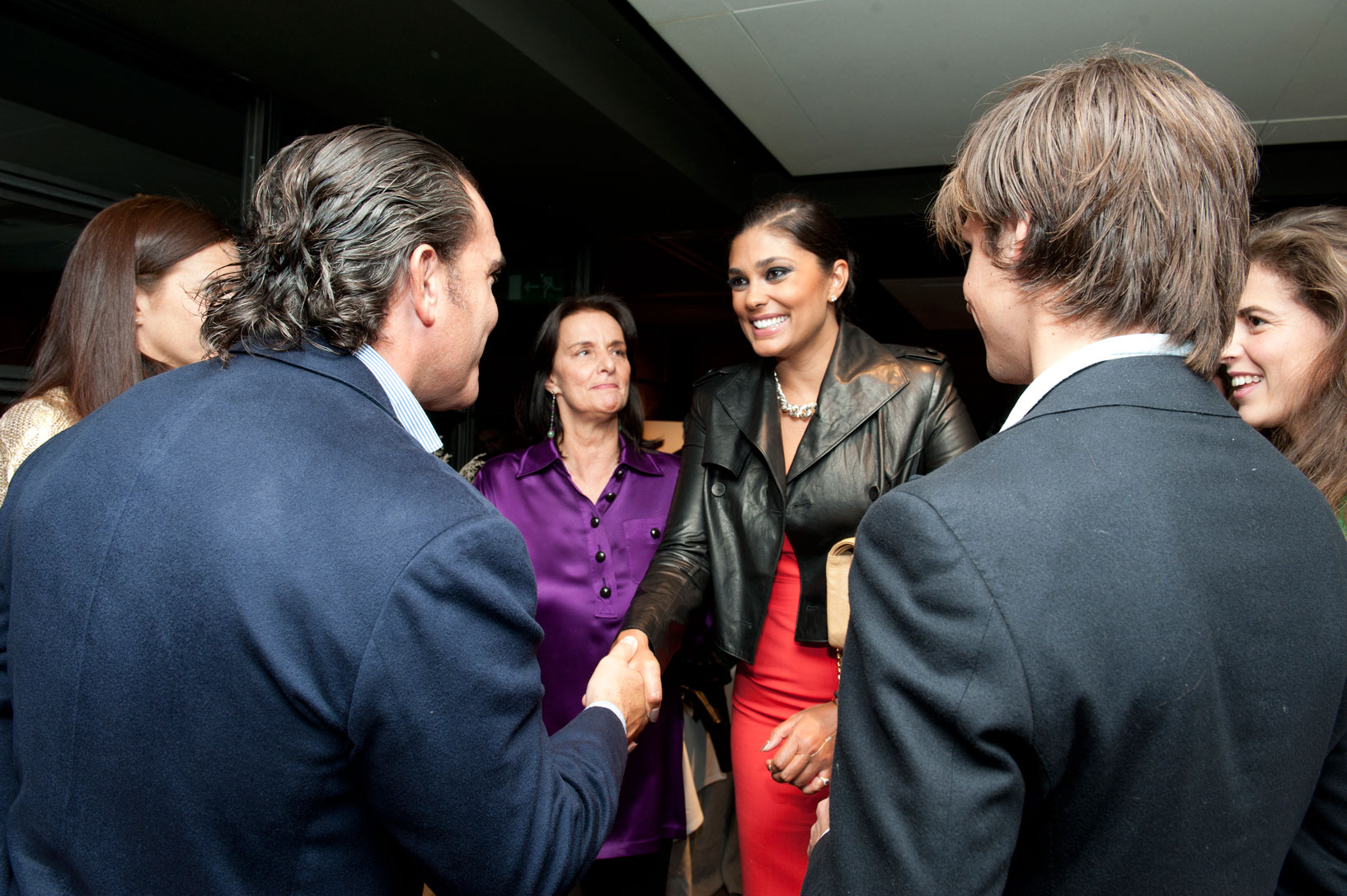 Madrid, 9 p.m. Back at the hotel, I change quickly -- hair in a bun to honor Spanish women -- and head to a dinner to celebrate my team's trip to Spain at Opazo Restaurant. The seafood is unbelievable, and I love that they served freshly made potato chips with the fish entree! It was a great group of native Spanairds and some expats, the conversation and good wine kept flowing throughout the night. Dinner starts even later in Spain that it does in New York, and the night does not end there. After dinner, there was a visit to a local wine bar and before I knew it there were just a few hours before I had to head out to the airport.
72 hours in Madrid, and I fell in love with it. I was taken by the fact that even though Madrid is cosmopolitan and modern in many respects, it's also steeped in rich history. It's that balance of classic and modern (with a bit of exotic) that I love and try to pass on in everything I design. Next time we are staying for a week...
What are your favorite destinations in Spain or elsewhere? Share with me on Facebook or Twitter.