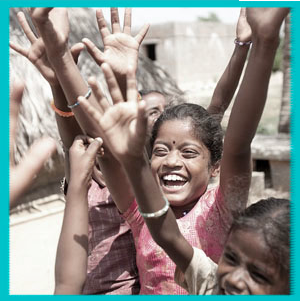 In honor of Father's Day, I'd love to invite you participate in a fun, sweet fundraiser for She's The First: #STFdads!
She's The First sends girls in developing countries to school so that they can be the first in their families to graduate. Dads with daughters know how important it is to give them every advantage -- so for Father's Day, we're asking dads to honor their daughters by celebrating their potential... and helping a girl in the developing world get a chance to reach hers.
The ask: Donate! Then when you do, tweet about it with the hashtag #STFdads, or even better, Instagram or tweet or Facebook a photo of the two of you together. All social media tagged with #STFdads will be collected at a special page at RebelMouse (thanks RebelMouse!) where dads & daughters can celebrate each other as part of a community supporting girls' education worldwide.
That's it. A simple ask =- no amount is too small (though you are of course invited to set up a recurring donation or have your company match yours). You can, of course, donate as a daughter or a mother or a son -- by all means! -- or pass this on to any dads you may know.
Hopefully we'll have some great photos and dedications collected -- and raise some funds for some truly great kids worldwide. Thanks for considering this and Happy Father's Day!
Related:
She"s The First: Donate [STF]
#STFdads [Rebel Mouse]
Why She's the First Is The New Model of Social Entrepreneurship [Forbes]