Last July 4, I decided to assemble a list of some notable musicians, arrangers, impresarios and singers in the world of jazz who had passed their 70th birthday. Many are thankfully still with us, enabling us to formally acknowledge and take a moment to revel in their past accomplishments.
A number are still actively engaged, robustly performing in their own current endeavors. Music is a rejuvenating tonic, so it is not surprising to see several of these stalwarts going strong well into their nineties, still capable of producing some special moments of magic. My hope, as a follow-up to last year's list, is to make this an annual celebration. An informal honor roll posted on my blog www.notesonjazz.blogspot.com, acknowledging these artists and their contributions to the music; a listing of their names and ages, categorized under their respective instruments or specialty.
This past year, I was personally fortunate enough to have witnessed some fine performances by some greats of this music. Ninety Year-old pianist Dave Brubeck playing at the Tarrytown Music Hall, just months after undergoing heart surgery, showed he could still produce some memorable moments. Octogenarians Bucky Pizzarelli and Jim Hall mesmerized the audience at the Guitar Heroes exhibit at the Metropolitan Museum in New York City, as part of a series that honored the great Italian American guitar luthiers of the past. The 2011 Jazz Journalist Association Awards in New York City, featured 85 year-young piano legend Randy Weston entertaining the astute crowd of fellow musicians and writers with his own special approach to the instrument. The irascible conguero Candido Camero, who turned 90 years old this year, created a stir at a JJA gathering as he played his congas with his infectious smile and the enthusiasm of someone half his age. The JJA, at its annual awards, has consistently bestowed honors to the veteran players who have stood the test of time, sometimes to the chagrin of some younger deserving players. But just as new shoots take root in the fertile soil left by the earlier generation, the younger players are standing on the shoulders of those who came before them, and will soon enough have their turn.
We are all well served to acknowledge those who paved the way, and it is my hope that we honor these dedicated artists while they are still with us and able to bask in the deserved glory.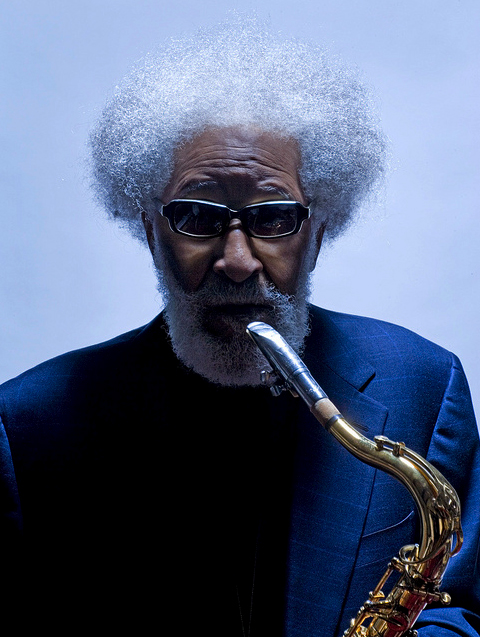 Sonny Rollins photo by John Abbott ©2011
This year tenor titan Sonny Rollins, who is 80, was named tenor saxophonist and musician of the year at the JJA awards ceremony. Another venerable tenor saxophonist, Jimmy Heath, 84, garnered the JJA's lifetime achievement award for his body of fine work.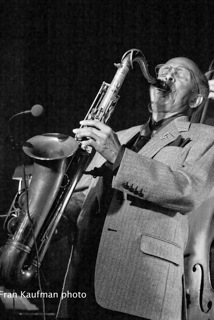 Jimmy Heath by Fran Kaufman Photo ©2011
The accomplished arranger Bill Holman, another vibrant octogenarian, received the honors for best arranger of the year.
Despite our joy for those still with us, we continue to lose some of the great heroes and pioneers of this music. A partial list of those we lost last year includes; the rock/fusion keyboardist T. Lavitz who passed at the young age of 54. The Poet/Singer Gil Scott Heron was recently lost at the age of 62. The violinist Billy Bang, who posthumously took the best violinist in jazz award at this year's JJA ceremony, was only 64. Jazz/Funk guitarist Cornell Dupree was 68. Pianist Ray Bryant and soul/jazz organist/singer Trudy Pitts were both 79. Jazz vocalist Abbey Lincoln died at the age of 80. The great "Take Five" drummer from the Dave Brubeck band, Joe Morello was lost at the age of 82. The trumpeter/composer Bill Dixon was 84 and the expressive saxophone voice of James Moody who passed at 85 will be sorely missed. The well known pianist and educator Dr. Billy Taylor sadly left us at the age of 89. We also lost the seminal English pianist Sir George Shearing and the trombone sound of Buddy Morrow both were 91. Finally trumpet player Eugene "Snooky" Young left us at the ripe old age of 92. I am sure there were more that I missed.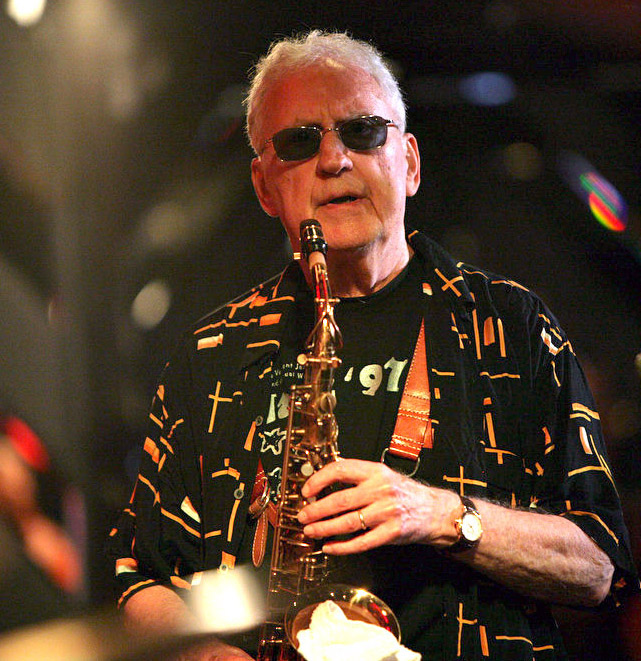 Lee Konitz photo by John Abbott ©2011
Despite these tragic losses, jazz has proven time and again that it is a durable art form, a resilient performance art that is beyond categorization. As I have stated previously, jazz is an art form that has become the most internationally cooperative means of communication in the world today. I truly believe this. On this fourth of July let our passion continue this yearly celebration of these communicators -- those who have been and continue to be so instrumental in bringing us this music we love so much.
Many of the jazz legends continue to actively perform, teach and sustain the art through their tireless pursuit of making music and carrying on the tradition. Jazz is a living organism that is constantly evolving. It is arguably the only true indigenous American art form and as such it needs to be nurtured and supported by our active participation, especially in these austere economic times when public funding for the arts is being perilously withdrawn.The best way we can honor them is to continue to support the music by experiencing their "live" performances. Some currently touring or performing artists include Chick Corea, Herbie Hancock, Wayne Shorter, Dave Brubeck, Sonny Rollins, Randy Weston, Ramsey Lewis, Gerald Wilson, Phil Woods, McCoy Tyner, Gary Bartz, Lew Tabakin, Bunk Green, Charles Lloyd, Gato Barbieri, Lee Konitz, Gary Peacock , Archie Shepp and Richard Davis to name just a few.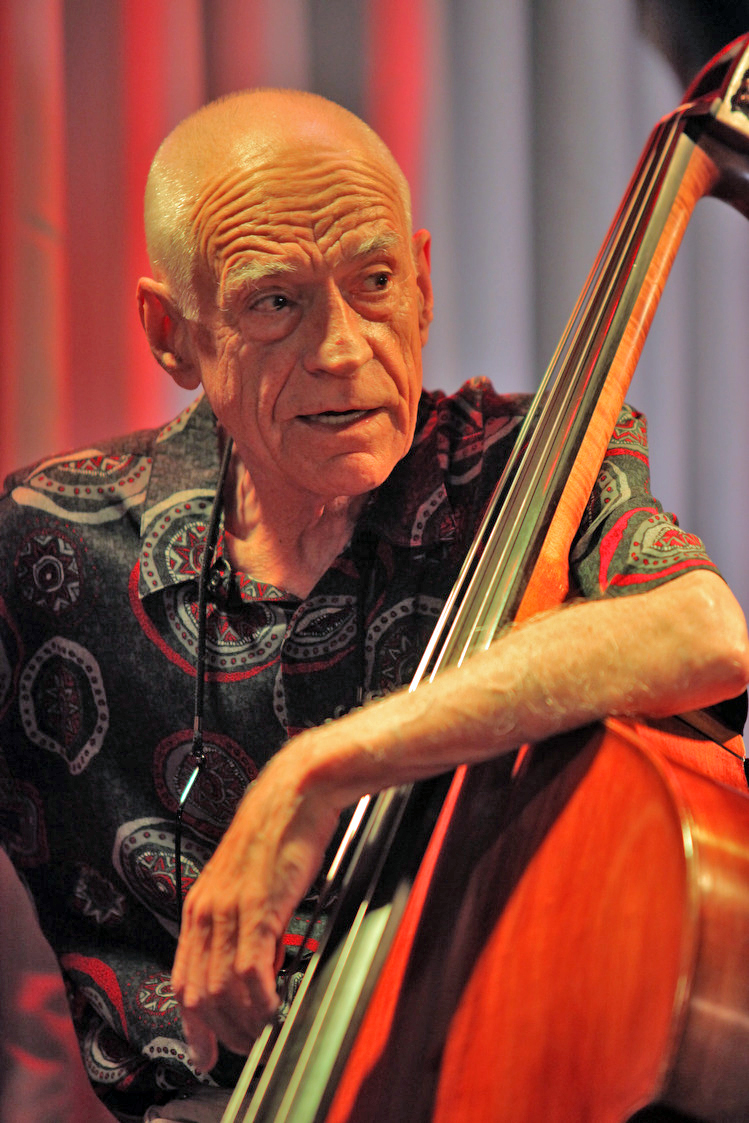 Gary Peacock photo by John Abbott ©2011
Here is my expanded list of veteran players, all at least seventy years of age, who in some way helped shape the music. I am sure I am missing some important players and my apologies for any inadvertent omissions. I welcome comments from readers who may know of deserving musicians who I should add to this list so that it can be more complete next year. A great big thank you to each and every one of this years celebrants.
LIVING LEGENDS OF JAZZ: July 4, 2011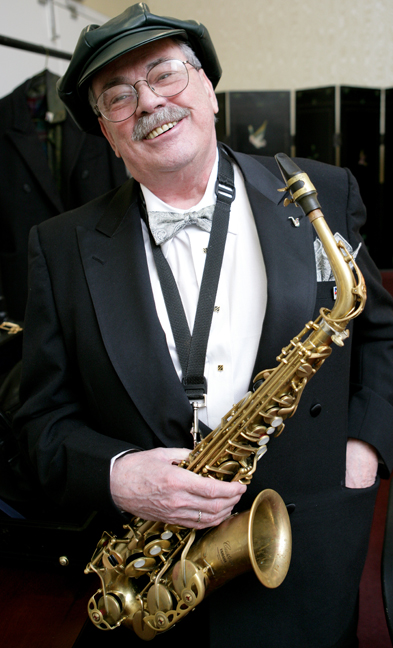 Phil Woods photo by John Abbott ©2011
Saxophonists/ Reed Instruments:
Pharaoh Sanders, Gary Bartz, Peter Brotzmann, Roscoe Mitchell and Bennie Maupin (70), Arthur Bythe, Hamiet Bluiett, Wilton Felder, Joe McPhee, Charles McPherson, Carlos Ward,Paul Winter and Lew Tabakin (71), Odean Pope,Zibigniew Namyslowski, Charles Gayle, Sonny Fortune and
George Braith (72) James Spaulding, Charles Lloyd, Carlos Garnett, Joseph Jarman (73),
Archie Shepp, Nathan Davis, Frank Strozier, Jim Galloway and Nick Brignola (74) Klaus Doldinger, John Tchicai, Gary N. Foster, Kalaparusha Maurice McIntyre and Don Menza (75), Giuseppi Logan, Jimmy Woods, Houston Person, George Coleman and Bunky Green (76), Lanny Morgan, Gato Barbieri and Wayne Shorter (77) Lol Coxhill,Sadao Watanabe, Charlie Davis and John Handy III (78) Phil Woods, Bill Perkins and Plas Johnson Jr. (79) Sonny Rollins (80), Ornette Coleman and Gabe Baltazar (81),Joe Temperley, Harold Ousley, Herb Geller, Frank Foster and Benny Golson (82) Lee Konitz (83), Big Jay McNeeley, Med Flory, Dick Hafer, Lou Donaldson, Jimmy Heath and Red Holloway (84), Marshall Allen ,Sam Rivers, Hal McKusick and Earle"Von"Freeman (87), Frank Wess (89), Yusef Lateef (90), Harold Joseph "Hal""Cornbread" Singer (91) .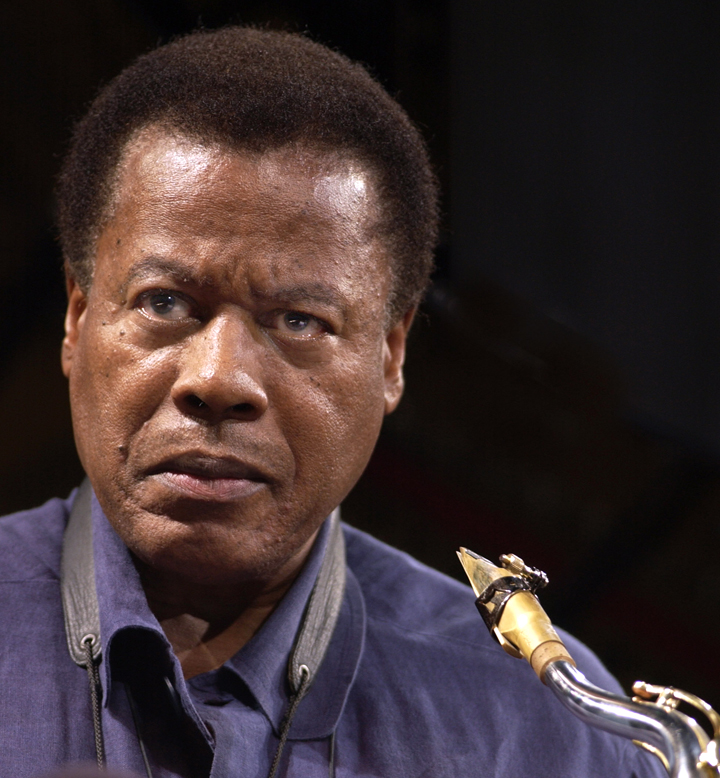 Wayne Shorter photo by John Abbott ©2011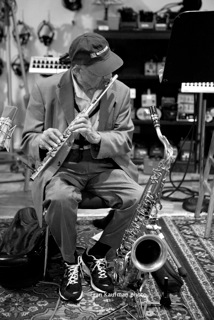 Frank Wess by Fran Kaufman Photo ©2011
Connie Crothers, Stanley Cowell, Armando"Chick"Corea, Mike Nock and David Burrell (70), Herbie Hancock Bob James, Charles Brackeen and Roger Kellaway (71), McCoy Tyner, Mike Longo, Joe Sample, Gap Mangione, Jon Mayer and Joanne Brackeen and Warren Bernhardt (72)
Denny Zeitlin, Steve Kuhn and John Coates Jr. (73), Eddie Palieri and Kirk Lightsey (74), Les McCann, Carla Bley and Harold Mabern (75), Ramsey Lewis, Pat Moran (McCoy) and Pat Rebillot,
Ran Blake, Don Friedman,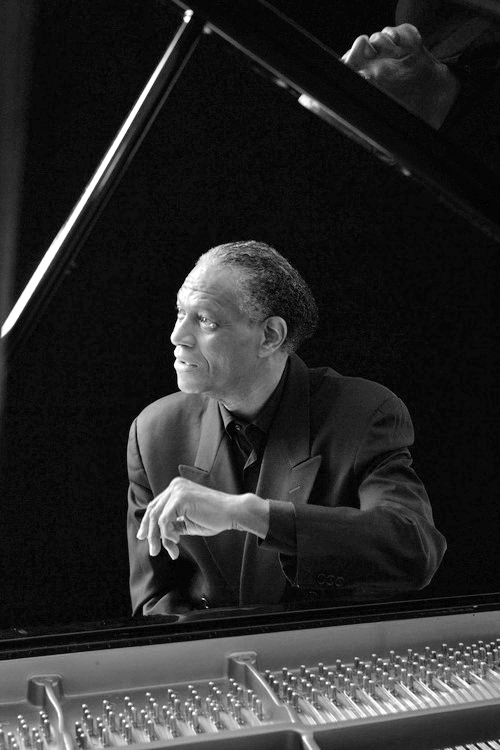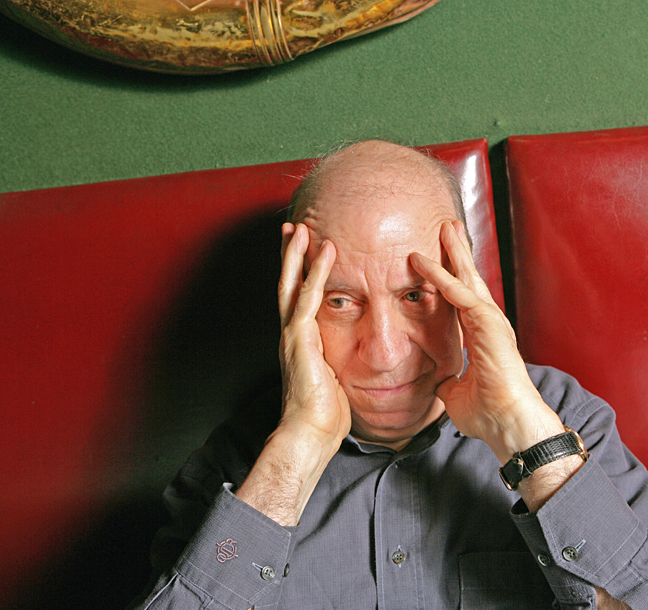 Martial Solal photo by John Abbott ©2011
Oliver Jones, Ellis Marsalis Jr. and Abdullah Ibrahim (Dollar Brand) (76), Dave Grusin and Misha Mengelberg (76) Cedar Walton, Paul Bley, Bengt Hallberg and Larry Novak (78), Jack Reilly,
Walter Norris, George Gruntz and Michel LeGrand (79), Horace Parlan, Muhal Richard Abrams,
Derek Smith and Amhad Jamal (80), Frank Strazzeri, Cecil Taylor, Richard Wyands, Claude Bolling, Barry Harris and Toshiko Akiyoshi (81), Horace Silver and Junior Mance (82) Freddie Redd, Martial Solal and Mose Allison (83), Dick Hyman and Claude Williamson (84), Randy Weston (85), Barbara Carroll (86), Paul T. Smith and Johnny Otis (Veliotes) (89), Dave Brubeck, Al Vega and Marty Napoleon (90), Bebo Valdes (92), Marian McPartland (93).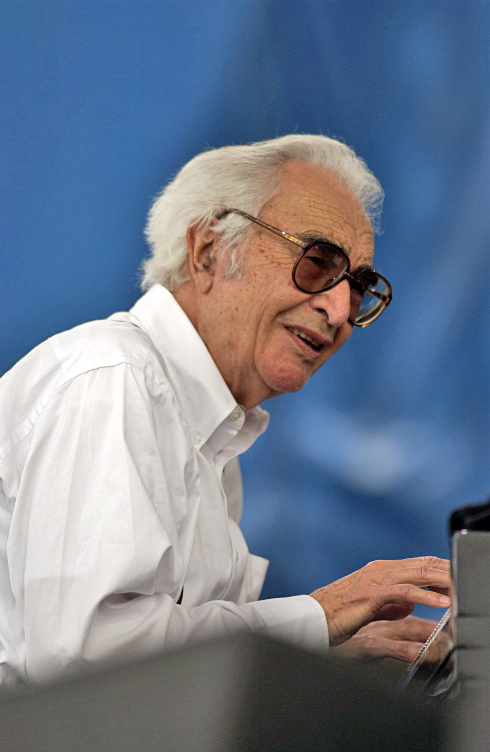 Dave Brubeck photo by John Abbott ©2011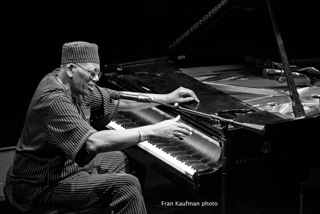 Randy Weston by Fran Kaufman Photo ©2011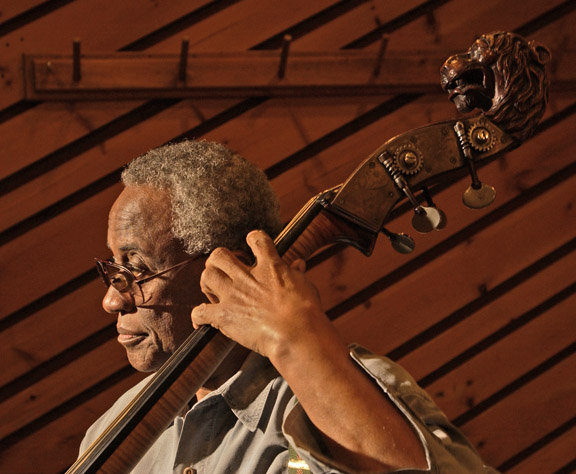 Richard Davis photo by John Abbott ©2011
Steve Swallow (70), Ed "Butch" Warren, Don Thompson and Eberhard Weber (71), Mario Pavone (72), Larry Ridley, Reggie Workman and Charlie Haden (73),Ron Carter and Chuck Israels (74), Buell Nedlinger and Henry Grimes (75),Gary Peacock and Cecil McBee (76), Bob Cranshaw and Jack Six (78) Ron Crotty and Richard Davis (81), Jymie Merritt (85), Eugene "The Senator"Wright (88),Howard Rumsey (94), Coleridge Goode (96).
Trumpet/Cornet/ Flugelhorn: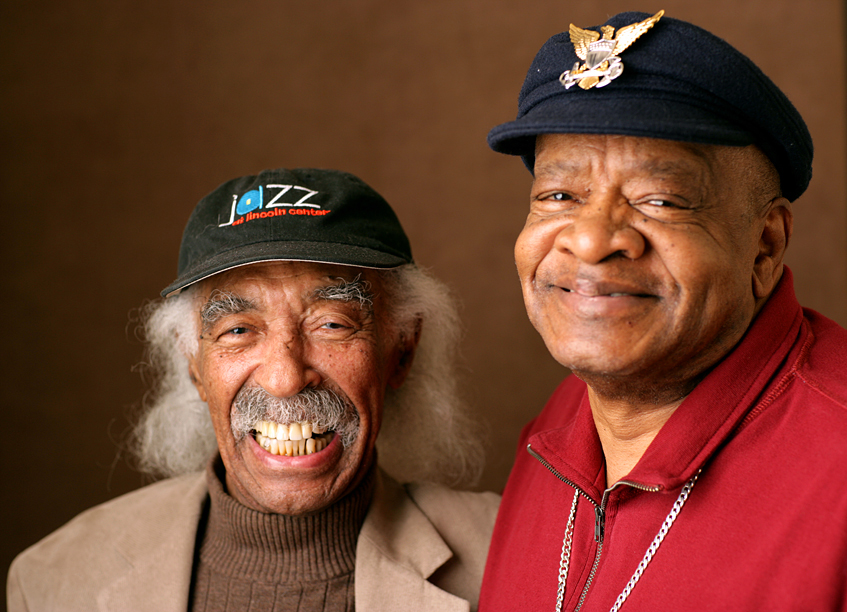 Gerald Wilson and Donald Byrd photo by John Abbott ©2011
Eddie Henderson, Palle Mikkelborg and Chuck Mangione (70), Enrico Rava (71), Marvin Stamm and Hugh Masekela (72), Guido Basso (73), Ed Polcer and Ernie Carson (74), Chuck Flores and
Ted Curson (76), Bobby Bradford (76) Donald Byrd (78), Jack Sheldon and Dusko Gojkovic (79), Alphonso "Dizzy" Reese, Louis Smith and Ira Sullivan (80), Sam Noto and Kenny Wheeler (81),
Carl "Doc" Severinson (83), Joe Wilder and Uan Rasey (89),Clark Terry (90) Thomas Jefferson (91),Gerald Wilson (92 ).Lionel Ferbos (99) he will be 100 years old on July 17th.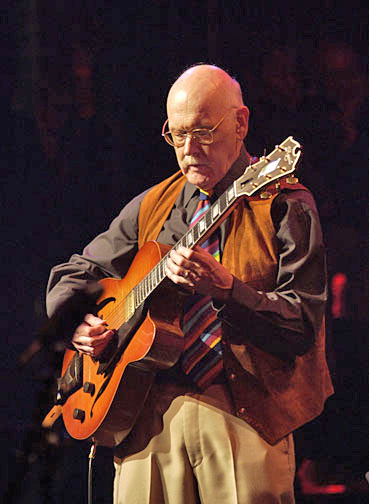 Jim Hall photo by John Abbott ©2011
Jerry Hahn (70), Ralph Towner (71), Gene Bertoncini and Joe D'Iorio (74), Sonny Greenwich (75), Ed Bickert (78) Kenny Burrell (79), Jim Hall,Joao Gilberto and John Pisano (80), Eddie Duran,Martin "Marty" Grosz, Bucky Pizzarelli (85) ,Mundell Lowe and Johnny Smith (89).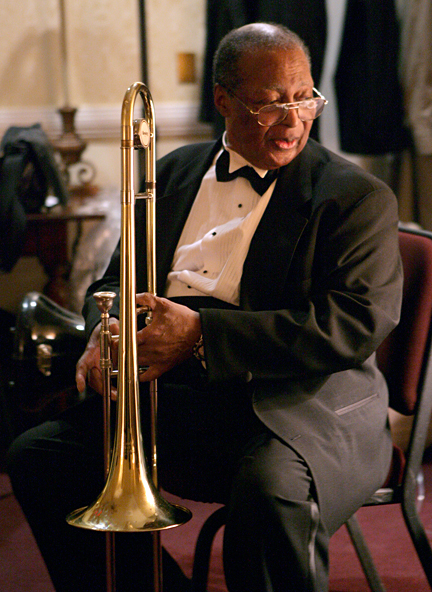 Curtis Fuller photo by John Abbott ©2011
James "Dick" Griffin and Wayne Henderson (71) Billy Watrous (72), Grachan Moncur III, Philip Elder Wilson and "Big" Bill Bissonnette (74), Roswell Rudd (75),Julian Priester (76) Curtis Fuller (76) Locksley "Slide" Hampton (79), Bob Brookmeyer (81), Santo "Sonny' Russo (82). George "Buster" Copper and Conrad Janis (83), George Masso and Urbie Green (84) and Eddie Bert (89), Herbie Harper (91).
Billy Hart (70), Andrew Cyrille, Ginger Baker and Pierre Courbois (71) and Idris Muhammad (71), Bernard Purdie, Issac "Redd" Holt, Nesbert "Stix" Hooper and Tony Oxley (72), Pete LaRoca (Sims), Horace Arnold, Paul Ferrara, Daniel Humair and Edwin Marshall (73), Louis Hayes, James "Sunny" Murray, Charly Antolini, Colin Bailey and Roy McCurdy (74), Albert "Tootie" Heath and Chuck Flores (76), Donald "Duck" Bailey (77), Ben Riley and Ray Mosca (78), Mickey Roker Frank Capp and Grady Tate (79) Paul Motian and Ronnie Bedford (80),) John Armatage (81), Hal Blaine, Jimmy Cobb, Charlie Persip (82),Roy Haynes and Samuel "Dave" Bailey (85), Armando Peroza (87),Percy Brice and Al Harewood (88), Foreststorn "Chico" Hamilton (89), Candido Camero (90) and Edward "Butch" Ballard (92).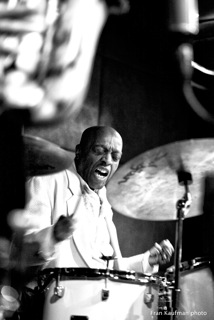 Roy Haynes by Fran Kaufman Photo ©2011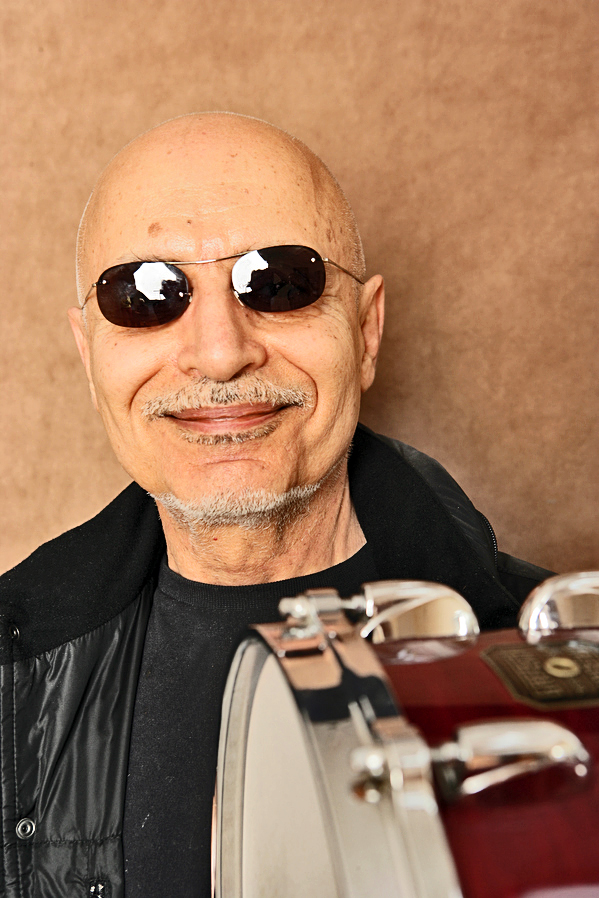 Mac "Dr John" Rebbenack (70)" Papa" John De Francesco), Brian Auger (71), Rhoda Scott (73), Reuben Wilson (76), and Sir Charles Thompson (93).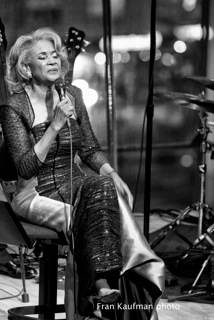 Miss Nancy Wilson by Fran Kaufman Photo ©2011
Janet Lawson (70), Astrud Gilberto and Al Jarreau (71), Mary Stallings (71),Etta James, Ruth Price and Ellyn Ruker (73), Nancy Wilson, Carol Sloane, Karin Krog and Sathima Bea Benjamin (74) Marlene Ver Planck and David Frishberg piano/vocals (78), Freddy Cole and Mark Murphy (79), Helen Merrill
( 81),Gloria Lynne (79), Annie Ross (80), Sheila Jordan and Ernestine Anderson (82),
Cleo Laine,Jackie Cain and Ernie Andrews (83),Tony Bennett (84) Bill Henderson and Jimmy Scott (85) Bob Dorough (87) Jon Hendricks (90), Herb Jeffries (97).
Artists on Other Instruments:
Bobby Hutcherson and Roy Ayers, vibraphonists (70) Lonnie Liston Smith, keyboardist and Hubert Laws, flautist (71) , Perry Morris Robinson, clarinetist (72) Gunter Hampel, multi-instrumentalist, Charlie Shoemake, vibraphonist , Dave Pike, vibraphonist/marimba and Mike Maineri, vibraphonist (73) Hermeto Pascoal, accordion & keyboards (74) Reuben Wilson, organist (76) Joe Licari, clarinetist, Sonny Simmons sax and English Horn, Warren Chiasson vibraphonist (77),Michael White, violin and Emil Richards, vibes and percussion (78) David Baker composer/cellist (79), Frank Marocca, accordion and Sam Most, flautist (80),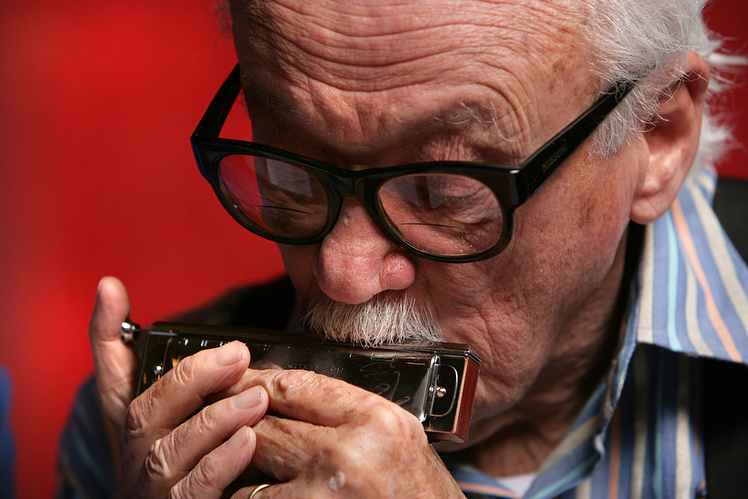 Jean "Toots" Thielmans photo by John Abbott ©2011
Pierre "Pete" Fountain and Rolf Kuhn, clarinetists and Paul Horn, flautist (81),
Bernard " Acker" Bilk, clarinetist, Peter Appleyard, vibraphonist and Andre Previn conductor/pianist (82), Teddy Charles (Cohen), vibraphonist and Bob Wilber, clarinetist (83), Terry Gibbs, vibraphonist and George Wein, Pianist/ Concert Promoter (86), Rudy Van Gelder, recording engineer (86), Buddy DeFranco, clarinetist (88) ,Jean "Toots" Thielmans, harmonica/guitar/whistler (89), Pete Rugolo, piano/ French Horn/ arranger/(95).
Composer/Arrangers/Producers :
Don Sebesky, arranger/trombone and Milcho Leviev (73),Quincy Delight Jones, composer/arranger/ trumpet (78), Claus Ogerman conductor/arranger, Clinton "Clint" Eastwood, composer/director/pianist (81), Clare Fischer Composer/arranger/pianist/organist (82), Lennie Niehaus, composer/arranger/saxophonist (82), Bill Holman, arranger/composer/saxophone (84), Johnny Mandell, composer/arranger and Gunther Schuller composer/conductor/French horn (85), Orrin Keepnews, producer (88), George Avakian, producer (92)
My sincere best wishes for a happy and healthy Fourth of July to all of you and thank you for your tireless contributions to the music we all love.