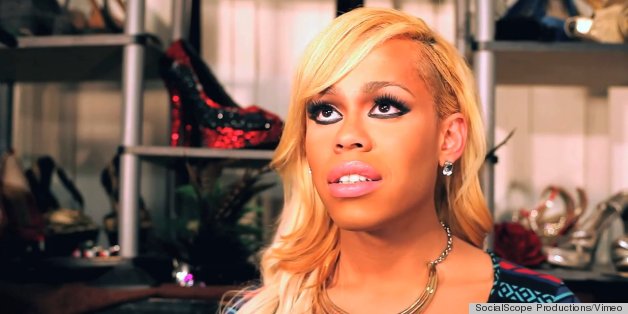 In this exclusive interview with SocialScope Productions for our new multimedia Web project "Memories of Violence," which shares the stories of LGBTQ survivors of violence, Monica Beverly Hillz talks about her life before being cast as a contestant on this season of RuPaul's Drag Race and coming out on the show as a transgender woman.
WATCH:
Monica is joined by Drag Race alum Jade Sotomayor, and together they share their journey as drag sisters and performers in parts 2 and 3 of this three-part series. Stay tuned for more.
Monica's interview took place as part of two well-received events on LGBTQ survivors of sexual violence and intimate partner violence that were hosted by SocialScope Productions at DePaul University in Chicago and Washington University in St. Louis for Sexual Assault Awareness Month.