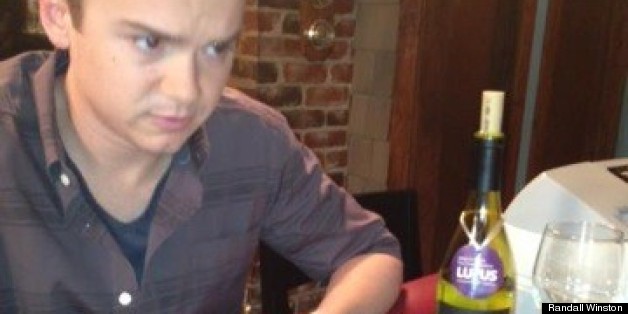 I will never forget the day my sister Karen was diagnosed with lupus, a cruel and devastating disease that most Americans have either never heard of or know very little about. As a television producer, I am used to dealing with the dramatic, but I have never faced anything quite like the emotional roller coaster ride that was to follow her diagnosis. For Karen every day was harsh and unpredictable. She was in and out of hospitals. And then came the most difficult moment of all: when Karen was 37, the doctors told us she needed a kidney transplant to stay alive. Fortunately, I was a perfect match to donate one of my kidneys.
Karen was diagnosed while she was still in high school, and that is one of the cruelest things about lupus: it usually strikes during the most productive years of a person's life, often between ages 15 and 44. It can damage any organ, hit out of nowhere, be difficult to diagnose, and a challenge to treat. There is no cure for lupus.
A recent nationwide poll commissioned by the Lupus Foundation of America revealed that two-thirds of Americans know little or nothing about lupus. Worse, people in the age group at the greatest risk for developing the disease -- those ages 18 to 34 -- are the ones who are least aware.
The confusion stems, in part, from how differently lupus manifests itself in each person. Symptoms can range from a skin rash to headaches, painful joints, persistent fevers, and even a heart attack, and these symptoms can often be confused with those for other diseases or conditions.
For the average person and for physicians, education is one of the most effective tools against lupus because early detection and treatment can help prevent the development of life-threatening complications of the disease. Toward this goal of increased awareness and early diagnosis, the Lupus Foundation of America just launched new national efforts to encourage the public to join the fight to solve the "cruel mystery" in honor of Lupus Awareness Month this May.
Raising awareness is critical for raising funds for lupus research that will in turn help to develop new treatments for the disease. Current treatments have mostly been 'borrowed' from other diseases and some cause side effects that can be worse than the disease itself.
Since the kidney transplant, Karen has remained relatively healthy. But she continues to struggle with lupus every day of her life. She has good days and some very bad ones. There is no way to predict what the next day will bring; it could be the day she does not have the energy to get out of bed; the day her joints swell up, making it difficult for her to move; or the day skin rashes breaks out all over her body. Any ailment that comes along could be the one that lands her in the hospital for who knows how long.
I have made increasing awareness of lupus a passionate mission, because I don't want another family to go through the pain and uncertainty that engulfed our family after my sister's diagnosis. It may be too early yet to dream that lupus will become widely recognized as one of the world's most devastating diseases, but those of us who live so close to the cruel mystery are hopeful that a year from today, more Americans will be better prepared to recognize and fight it.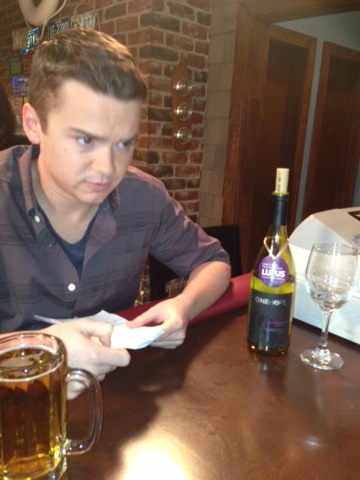 The Lupus Foundation of America's logo featured in a recent episode of Cougar Town. One Hope Wine sales benefit the Lupus Foundation of America.