In the summer of '77, I was 13 years of age and living with my mother and older sister in Charlotte, NC. We wouldn't be in Charlotte for long; it was another stop on the never-ending quest for "home." My father had passed away a couple of years prior, so that summer my mother thought it may do me good to spend some time in Cleveland living with her older brother and working at the gas station he owned.
In 1977, Cleveland was still a fairly thriving place. The city was down from its industrial height but was still hanging in there. I can recall driving on Euclid Avenue and taking in the amount of stores, clubs and restaurants that populated that busy stretch. But much of the time, I was cleaning windshields and pumping gas. I also remember sitting around in my uncle's oil-stained office when a young guy named Chip came in for the evening shift and asked me if I had ever heard of "that guy," Elvis Presley, because he had died that day.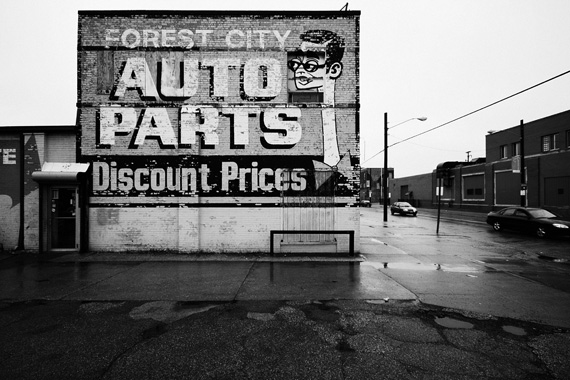 Funnily enough, that two minute conversation about Elvis' death -- and Chip's nonchalant manner of delivering the news -- would stick out like a weird, sore thumb for the rest of my days.
A couple of years later, we moved back to the Pittsburgh area.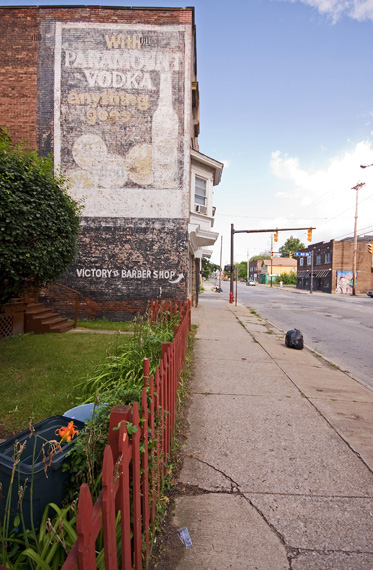 Pittsburgh and Cleveland have always had a certain rivalry, especially with their respective sports teams, and up through the '70s and '80s, Cleveland always seemed to have the upper hand when it came to having better rock shows, cooler clubs and better record stores. When I was 17, I had to go to the old Record Rendezvous on Prospect Avenue to find the British imports of the old Chess blues releases (on that trip, I also found an import of Big Star's Third LP) or to Record Revolution on Coventry (the late, great Harvey Pekar's neighborhood) for the newest indie and punk LPs.
As we entered the new millennium, the two cities' fates began to separate. After years of coping with its eroding manufacturing base, Pittsburgh was reborn as a health, educational and technical hub, with a healthy arts base, while Cleveland seems to have had a more difficult time polishing its worn edges.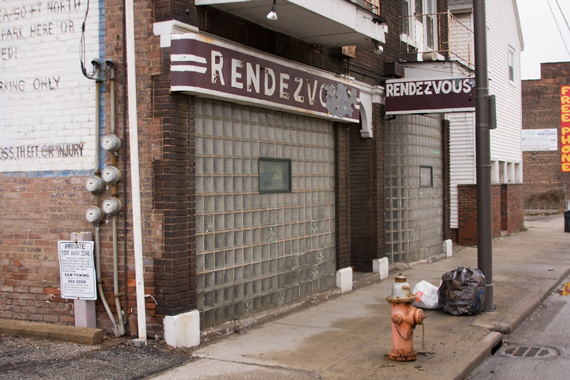 The bustling Euclid Avenue that I remember so well is now a heartbreaker, a long line of opening and closing businesses, along with some sad reminders of the glory days. As one heads east on Euclid toward the poverty-stricken city of East Cleveland, things do indeed look bleak.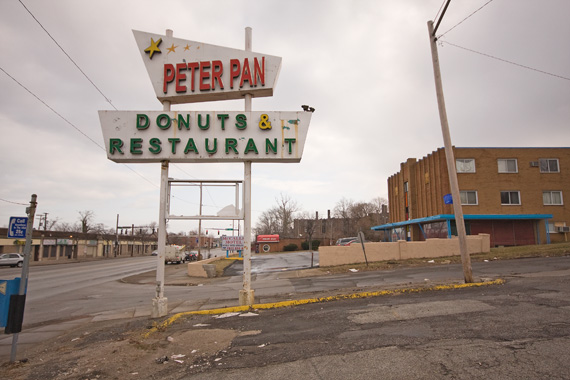 In the West End city neighborhoods, the usual suspects (check-cashing businesses, Dollar Generals, etc.) sit side by side with the withering remains of the old middle class. In one West End neighborhood sits what remains of Buday's Music (Custom Made Accordions), which Buday opened in the early 1950s. John Buday was apparently an accordion legend, who passed away back in 2001. He also wrote a chapter about Polka King Frank Yankovic in the epic The Golden Age of the Accordion, as well as having a chapter written about him entitled, John Buday - Cleveland's Accordionist "Extraordinaire." I found there was something quite poignant about seeing Buday's accordion shop still sitting there but also knowing it would surely be gone very soon.
The memories that must exist in that building of long-ago Saturdays, with neatly-dressed young men coming in for their weekly accordion lessons and then going home and being goaded into playing their newly-learned polkas for the family and relatives.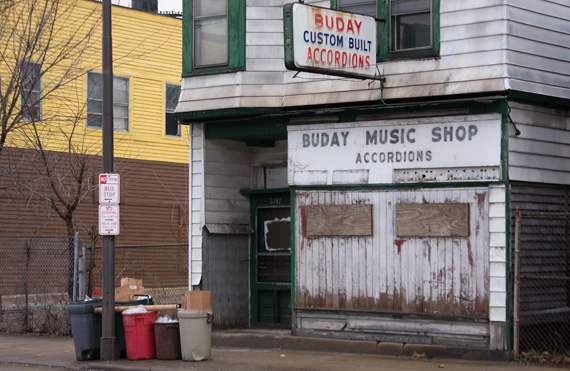 Cleveland's troubles mirror many other American cities, whose factory bases have eroded and disappeared, and who now struggle to find a workable identity. The city in no way seems like a lost cause, but it's a matter of working through these times of adjustment. My guess is that, similar to Pittsburgh, Cleveland will find its footing in technology, education and healthcare. But for those interested in seeing an integral part of Rust Belt history, Cleveland is still an essential stop.
Please visit Randy Fox's website for more Rust Belt photography. Fox also manages the American Elegy website, which features the interviews and work of some of our greatest photographers, well-known and emerging.