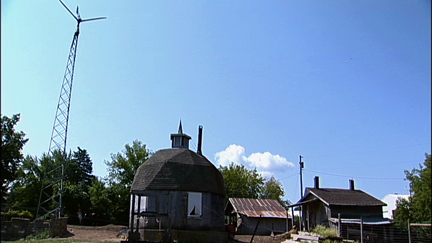 Oak Center, Minnesota. Steven Schwen was not born into farming, and in fact, first went to medical school before realizing it was living a more sustainable existence that he needed to pursue.
..."I guess I grew up in the country, and my family lived a mile and a half out of town. I spent my childhood looking under logs to see what lived there and running around in the woods, and just animals and nature were my life."
His parents recognized his early love of nature, especially of bugs, and suggested it could lead to a career in science, and so they encouraged him to become a doctor. But Schwen later discovered that the concept of general practitioner that he had growing up, the country doctor that paid house visits, was quickly becoming a thing of the past.
Upon graduating college in the early 1970's, Schwen developed a vision of a sustainable world based upon the model of an agrarian society: small towns, local economies, and more people on the land. It was the only vision he could imagine that presented a lifestyle without the need for oil. During our interview, Schwen asks, "You know what one family can do with a team of horses, or with their own labor"?
As you can see in this, and the other related videos, Schwen shows us his answer-- a lot!
For complete post, please visit Cooking Up a Story.