Real-life stories about Illinois--its politics, its history, its culture--are so interesting that it makes sense that fictional stories set in the state would be even more interesting. The authors of these 10 books certainly thought so. Check out this list of books whose fictional stories are set in the Land of Lincoln.
1. Adventures of Huckleberry Finn (1885)
By Mark Twain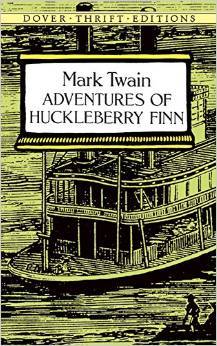 Huckleberry Finn, a young teenager, travels along the Mississippi River through Missouri, Illinois, Kentucky and Arkansas on a raft with Jim, who is escaping slavery. Huck's abusive, alcoholic father, Pap, lives in the woods on the Illinois side of the Mississippi.
From Amazon:
The book is noted for its colorful description of people and places along the Mississippi River. Set in a Southern antebellum society that had ceased to exist about twenty years before the work was published, Adventures of Huckleberry Finn is an often scathing satire on entrenched attitudes, particularly racism.
2. A Long Way From Chicago (1998)
By Richard Peck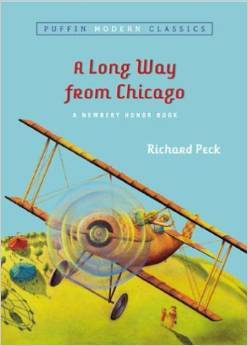 Two children from Chicago, Joey and Mary Alice, spend summers with the grandmother in the 1920s, 30s and 40s.
From Amazon:
Join Joey and his sister Mary Alice as they spend nine unforgettable summers with the worst influence imaginable-their grandmother!
3. The House on Mango Street (1984)
By Sandra Cisneros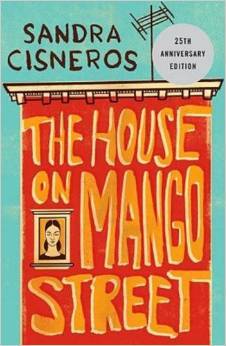 The book tells the story of Esperanza Coredero growing up in Chicago, with the narrative broken up into short snippets.
From Amazon:
Told in a series of vignettes - sometimes heartbreaking, sometimes deeply joyous - it is the story of a young Latina girl growing up in Chicago, inventing for herself who and what she will become. Few other books in our time have touched so many readers.
4. Native Son (1940)
By Richard Wright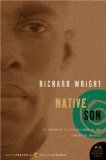 In 1930s Chicago, Bigger Thomas is growing up in a poor neighborhood on the South Side. The African-American youth kills a white woman and the book follows the story of the events leading up to his crime, the consequences of the murder his trial and its effect on his community.
From Amazon:
Right from the start, Bigger Thomas had been headed for jail. It could have been for assault or petty larceny; by chance, it was for murder and rape. Native Son tells the story of this young black man caught in a downward spiral after he kills a young white woman in a brief moment of panic. Set in Chicago in the 1930s, Wright's powerful novel is an unsparing reflection on the poverty and feelings of hopelessness experienced by people in inner cities across the country and of what it means to be black in America.
5. Dandelion Wine (1957)
By Ray Bradbury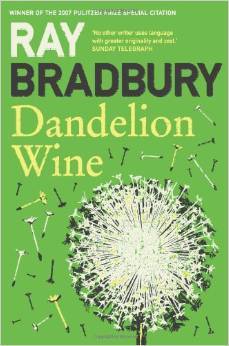 The novel is set in Green Town, Ill., (a fictional place) in the 1920s, where the story of almost-teenager Douglas Spaulding and his family is set in a series of short stories.
From Amazon:
Ray Bradbury's moving recollection of a vanished golden era remains one of his most enchanting novels. Dandelion Wine stands out in the Bradbury literary canon as the author's most deeply personal work, a semi-autobiographical recollection of a magical small-town summer in 1928.
6. Ordinary People (1976)
By Judith Guest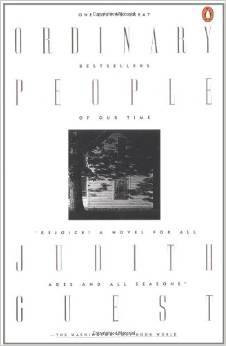 The Jarrett family, living in Lake Forest, Ill., deal with the death of one of their sons and the subsequent suicide attempt of the other.
From Amazon:
In Ordinary People, Judith Guest's remarkable first novel, the Jarrets are a typical American family. Calvin is a determined, successful provider and Beth an organized, efficient wife. They had two sons, Conrad and Buck, but now they have one. In this memorable, moving novel, Judith Guest takes the reader into their lives to share their misunderstandings, pain...and ultimate healing.
7. The Devil in the White City (2003)
By Erik Larson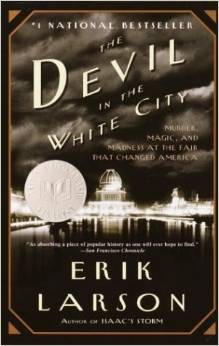 The book, which is part novel and part history, is based on the real events of the 1893 World's Fair in Chicago. It combines the telling of the history of the city through the eyes of architect Daniel Burnham and the story of serial killer Dr. H.H. Holmes.
From Amazon:
Erik Larson--author of #1 bestseller In the Garden of Beasts--intertwines the true tale of the 1893 World's Fair and the cunning serial killer who used the fair to lure his victims to their death. Combining meticulous research with nail-biting storytelling, Erik Larson has crafted a narrative with all the wonder of newly discovered history and the thrills of the best fiction.
8. The Jungle (1906)
By Upton Sinclair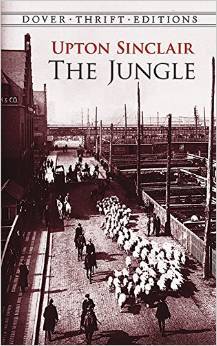 Set in a Chicago factory, this novel was written to expose the physical and societal dangers of the industrial revolution. The main characters, the immigrant Rudkus family, work in the city's meat-packing industry and have to endure horrendous work and living conditions to support themselves in the city and stay alive in the factory.
From Amazon:
An ardent activist, champion of political reform, novelist, and progressive journalist, Upton Sinclair is perhaps best known today for The Jungle -- his devastating exposé of the meat-packing industry. A protest novel he privately published in 1906, the book was a shocking revelation of intolerable labor practices and unsanitary working conditions in the Chicago stockyards. It quickly became a bestseller, arousing public sentiment and resulting in such federal legislation as the Pure Food and Drug Act.
9. Sister Carrie (1900)
By Theodore Dreiser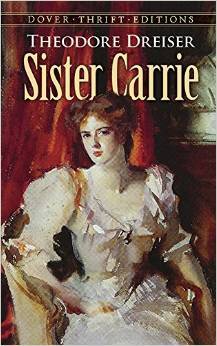 Eighteen-year-old Carrie Meeber leaves her home in small-town Wisconsin to move to the big city of Chicago and live with her sister and brother-in-law. She works in difficult conditions in a shoe factory and begins a relationship with a salesman who showers her with gifts. She begins to associate with the theater community of Chicago before moving to New York.
From Amazon:
An 18-year-old girl without money or connections ventures forth from her small town in search of a better life in Theodore Dreiser's revolutionary first novel. The chronicle of Carrie Meeber's rise from obscurity to fame -- and the effects of her progress on the men who use her and are used in turn -- aroused a storm of controversy and debate upon its debut in 1900. The author's nonjudgmental portrait of a heroine who violates the contemporary moral code outraged some critics and elated others. A century later, Dreiser's compelling plot and realistic characters continue to fascinate readers.
10. Molly: An American Girl (1990)
By Valerie Tripp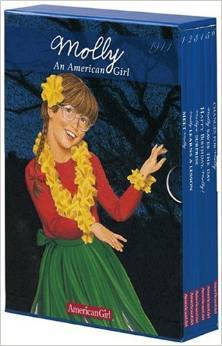 Meant as book companions to the American Girl Doll Molly McIntire, the six children's novels follow the young girl living in Jefferson, Ill. as she deals with school, Halloween costumes and her father's service in the military during World War II.
From Amazon:
For Molly McIntire, life seems full of change. It's 1944 and the world is at war. Her father is far away caring for wounded soldiers. Her mother is busy working for the Red Cross. And everyone in America is so serious and practical that glamorous Halloween costumes are hard to get. Molly's special hula skirt is a huge success-until Ricky, her pesty big brother, plays a mean trick. Molly and her friends are determined to get back at him. One mean trick leads to another until the fighting goes too far.
American Girl Dolls Lindsey Bergman and Marisol Luna are also accompanied by books set in Illinois.
Check out Reboot Illinois to see 10 more novels set in Illinois, including two books that were adapted into hit movies.
Sign up for our daily email to stay up to date with Illinois politics.
RELATED: