Diversity in communities can be defined by age, income level, occupation, education level, religion language and other factors in addition to race. WalletHub looked at the 230 most populous cities in the United States to determine which are the most diverse, based on these criteria.
The most diverse city in the country overall, as ranked by WalletHub is Los Angeles, followed by four more California cities.
Illinois is home to eight of the country's 230 biggest cities, which were analyzed as part of the study. Here are five of the most diverse big cities in Illinois, ranked by diversity, with their national rank included in parenthesis:
8. Peoria (215)
7. Naperville (186)
6. Rockford (180)
5. Springfield (174)
4. Chicago (32)
Click to view the interactive map, courtesy of WalletHub: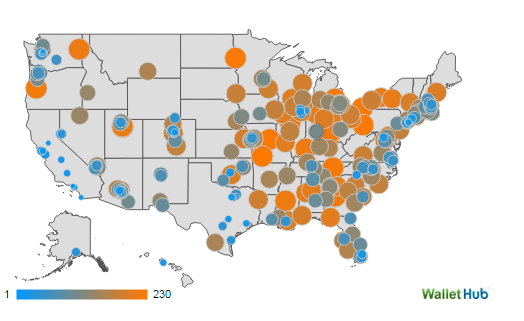 Check out the three most diverse cities in Illinois at Reboot Illinois.
Sign up for our daily email to stay up to date with Illinois politics.
NEXT ARTICLE: 11 Most Endangered Historic Sites in Illinois in 2015