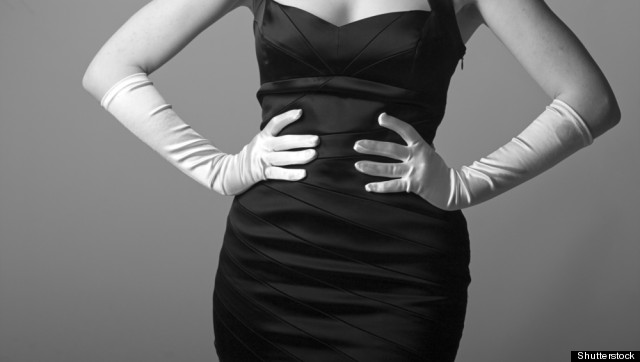 By Deborah Lindquist
For those of us who feel that living in our swimsuit at the beach might be a good plan to beat the heat (100 degree temperatures, anyone?), here are a few ways to make that idea a fashion statement for fall -- while using a bit of pin-up sensibility. After all, your legs look great from all that yoga and long walks on the beach. Here are some ways to show them off while wearing some key statement bespoke reincarnated appliqué cashmere sweaters for the fall.
The Cardigan:
One of the most versatile sweaters ever, a cardigan can be worn by anyone at any age. Perfect to throw on when its chilly and slipped off when its not. This rose appliqué sweater has just a hint of vintage sensibility worn in a modern way with high-waist bottoms and open-toe lace-up boots.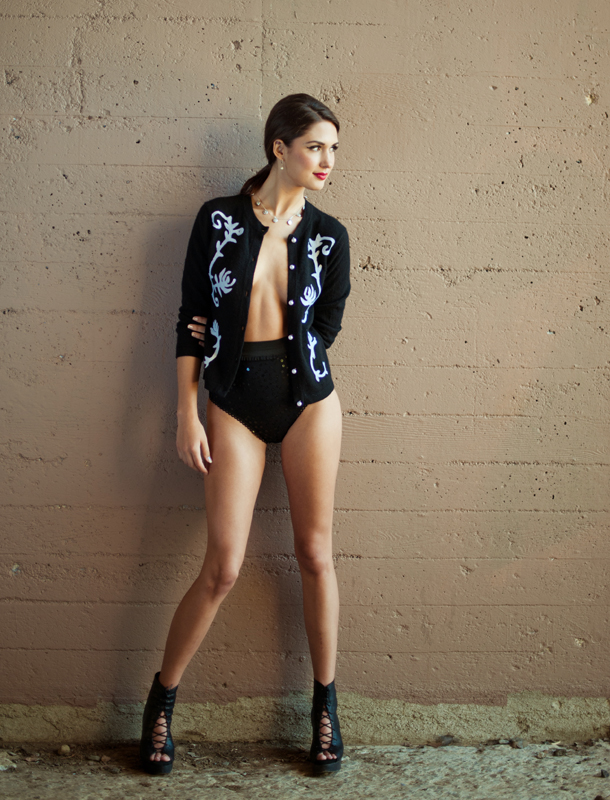 The Pullover:
The bow and polkadot appliqués at the wide boat neck neckline are a pinup girl's dream. Feminine and flirty, it's also warm and cozy. Worn with a teeny bikini bottom or with a pencil-straight skirt, it's a great addition to your fall sweater wardrobe.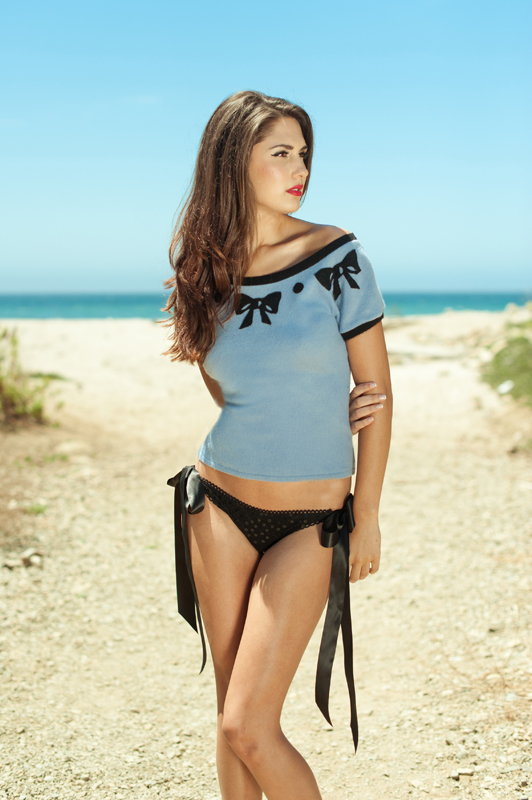 The Cropped Cardigan:
A high-waist skirt or pant is a great option to pair with a cropped cardigan, designed to show off your nipped-in waist. Or wear it with your high-waist bottoms with vintage "girdle" detailing.
The Shrug:
The tiniest sweater known to womankind, a shrug is designed to keep your back and arms (or in this case, shoulders) warm. I originally designed this one for brides, to keep the evening chill at bay whilet leaving arms free for hugs. But in a colorful combination, this little 3-D floral appliqué shrug is the perfect addition to a pinup-inspired vintage kimono bustier and high-waist bottom.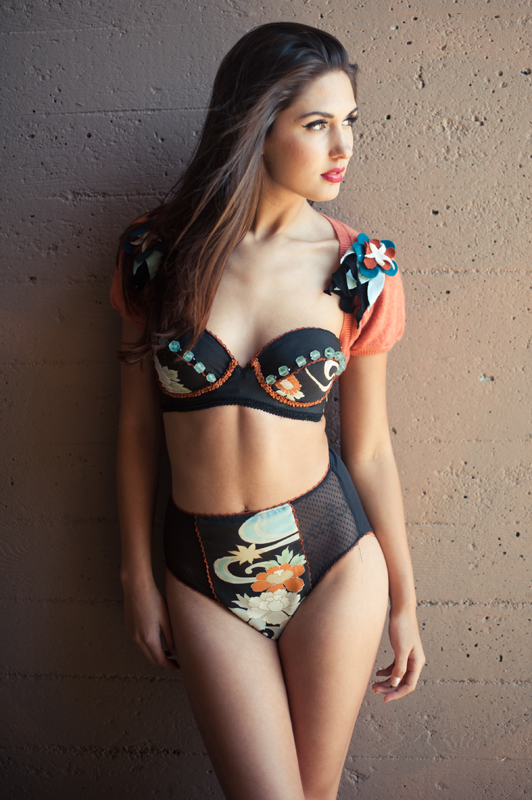 Make this fall a fun and flirty one -- and have some fun!
As one of America's most sought after environmentally conscious designers, Deborah Lindquist creates exquisite apparel out of a mix of "reincarnated" and new Earth-friendly fabrics, such as cashmere, hemp, and bamboo. Lindquist's avant-garde apparel has been showcased in numerous publications including Elle, In Style, Lucky, WWD, Vibe, People, Brides, and Maxim. You can also catch her one-of-a-kind pieces during episodes of Lifetime's "How to Look Good Naked" and Access Hollywood's "Hollywood Green." She has dressed trendsetters such as Rhianna, Pink, Christina Aguilera, Jessica Simpson, Paris Hilton, Keisha Cole, and Jessica Alba.
Check out her designs at deborahlindquist.com and read her blog on Red Room.