By Deborah Lindquist
The gifting season is here, and it's the perfect time to find unique, quality gifts made by creative local artisans. Support the local talent around you and shop small.
Here are a few suggestions to make your gift giving special for the special people in your life:
Scarves -- One Size Fits All
A cozy scarf to keep the chill away is always a great gift choice. There's no size required, just a decision about appliqué, style and color required in these reincarnated cashmere bespoke appliqué scarves. Choose a skull appliqué for your rocker/punk friend or an allover paisley design for the boho girl. Mom might like the floral chrysanthemum appliqués. Add matching fingerless gloves to make it a set! The choice is all yours.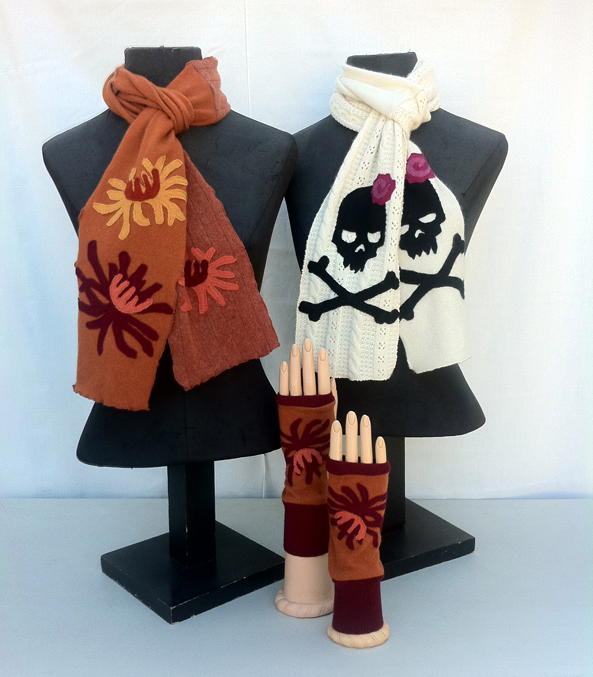 Caps and Hats
Whether or not you can really lose up to 75 percent of your body heat through your head, in cold temperatures, it¹s nice to keep your head warm. So keep warm and look great doing it in this reincarnated cashmere appliqué skullcap. The close-to-the head fit channels its Ali-MacGraw-in-Love Story-meets-Biba-Girl fit has just the right amount of je ne sais quoi.
Dog Sweaters
Don't forget the friend who always is there for you and loves you unconditionally. A cashmere appliqué dog sweater is the perfect choice for your best friend to keep him or her cozy and fashionable.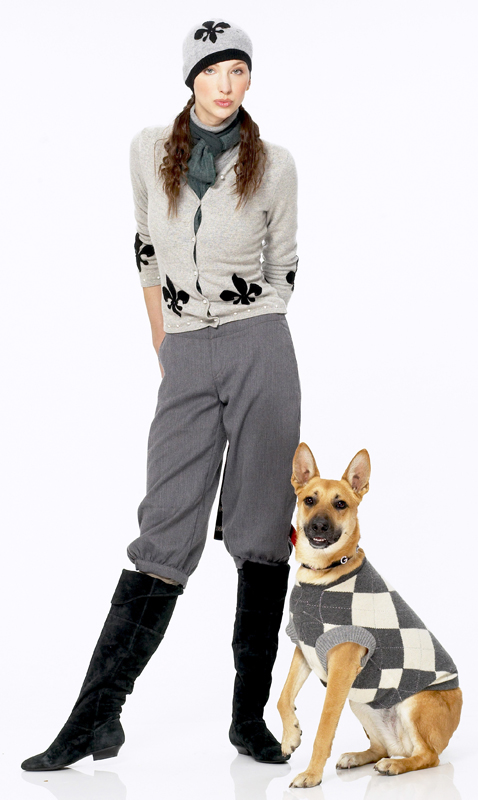 Don't Overlook a Thank-You Note
Don't you just love getting a handwritten letter or card? So personal and thoughtful -- in this electronic age we live in, a personal note means a lot. Here is an idea for your fashionista friend who has a gallery-like display of shoes, clothing and accessories in her walk-in closet. One-of-a kind, handcrafted feminine/edgy fashion and accessory creations on recycled paper cardstock, made with recycled cashmere, leather and materials. Frame them later as kitchy art.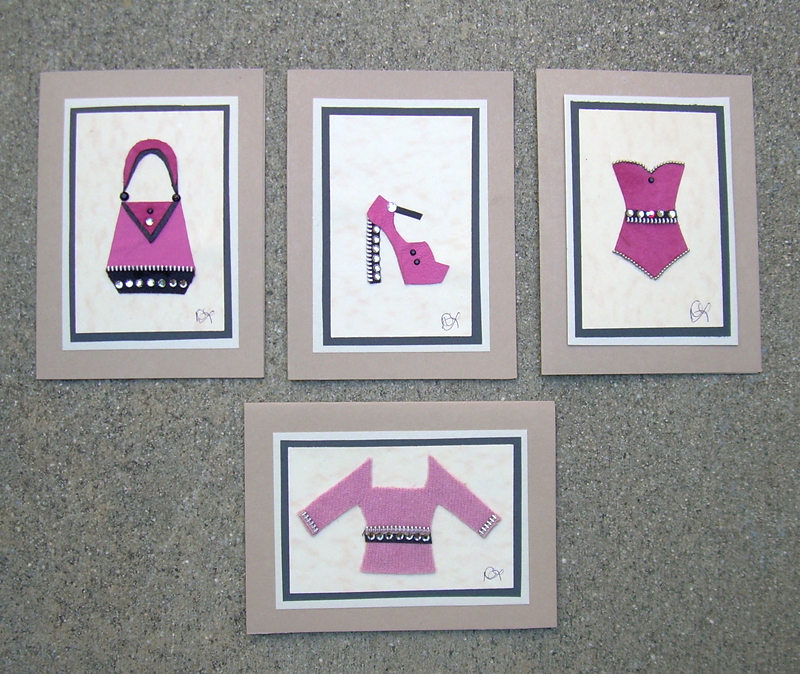 The holidays are a time of celebration with friends and loved ones. Celebrate small businesses and make your gift-giving choices unique and special. Happy holidays everyone!
As one of America's most sought after environmentally conscious designers, Deborah Lindquist creates exquisite apparel out of a mix of "reincarnated" and new Earth-friendly fabrics, such as cashmere, hemp and bamboo. Lindquist's avant-garde apparel has been showcased in numerous publications including Elle, In Style, Lucky, WWD, Vibe, People, Brides and Maxim. You can also catch her one-of-a-kind pieces during episodes of Lifetime's How to Look Good Naked and Access Hollywood's Hollywood Green. She has dressed trendsetters such as Rhianna, Pink, Christina Aguilera, Jessica Simpson, Paris Hilton, Keisha Cole and Jessica Alba.
Check out her designs at deborahlindquist.com and read her blog on Red Room.
Photos courtesy of Deborah Lindquist.