This Father's Day, skip the greeting card and give him what he really wants; a cold beverage, a big TV, and a room to call his own. Luckily, we've done most of the work for you by rounding up five of the best man caves that are currently on the market. So go on and solidify your title of "favorite child" with the purchase of one of these spectacular homes for dad (don't worry, we won't tell your siblings).
The Perfect Catch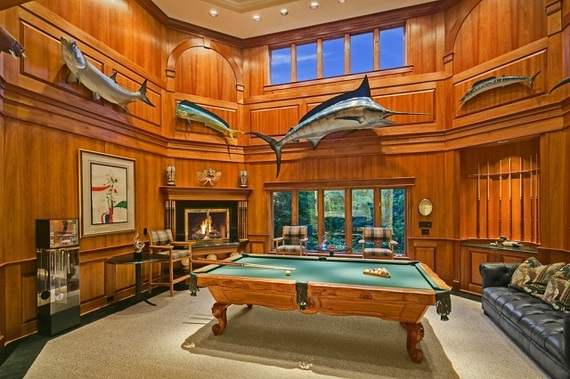 Address: 5330 Butterworth Road
City: Mercer Island, WA
Price: $26,800,000
Listed by: Wendy Lister, Coldwell Banker Bain
Angler dad's won't want to catch-and-release this keeper of a man cave. With a pool table, fireplace, and plenty of space for lounging, this room makes the perfect getaway for dad when he's not fishing at the lake.
All Bets Are Off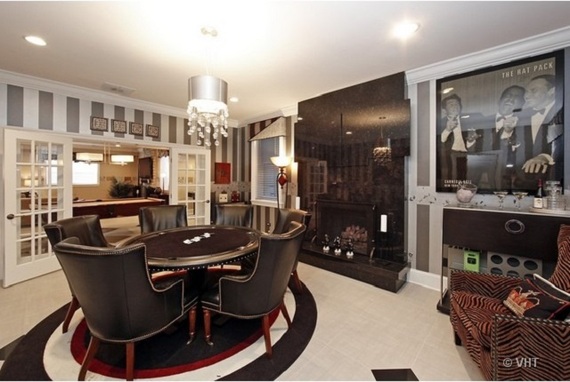 Address: 1741 Portage Run
City: Glenview, IL
Price: $1,999,999
Listed by: Paul Ragi, @Properties
Game night just got taken up a notch! Whether you prefer Blackjack or Texas Hold 'Em, you'll be sure to have the winning hand when you present your father with this poker-themed man cave.
Man Cave or Man Mansion?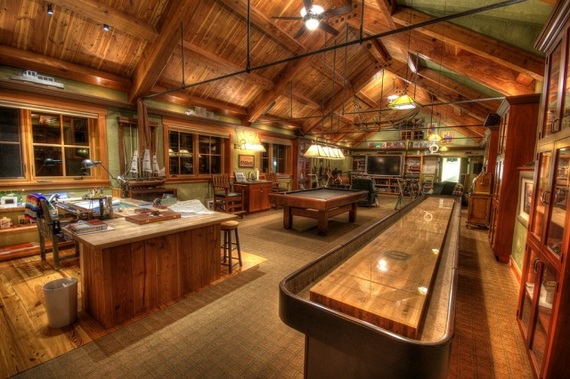 Address: 420 Catspaw Lane
City: Orcas Island, WA
Price: $11,500,000
Listed by: Wallace Gudgell, Windermere RE Orcas Island
Why give papa bear just a room when he could have the entire floor? This man cave (or man mansion) is stocked with everything your dad will need to keep himself entertained during those rainy Washington state winters. Heck, with a shuffleboard, pool table, and a big TV, you may not see him again even when the sun does decide to reappear!
A Bat(man) in the Man Cave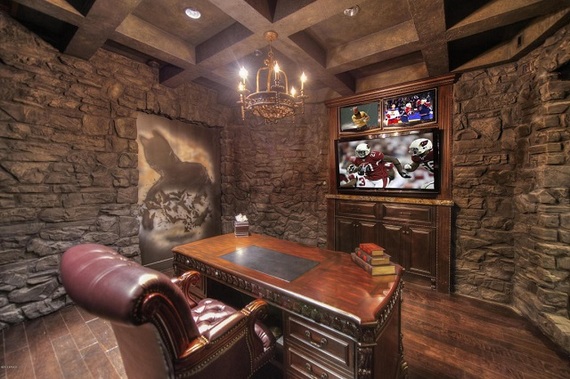 Address:1101 E Warner Rd #112
City: Tempe, AZ
Price: $6,949,900
Listed by: Tina Garcia, Geneva Real Estate and Investments
Occasionally, your hero may just want to be left alone to save Gotham watch sports on his multiple TVs. Luckily, this man cave allows dad the privacy and space to relax and keep an eye on both the game score and any bad guys who may be sneaking into the city.
A Man Cave with a Perfect Score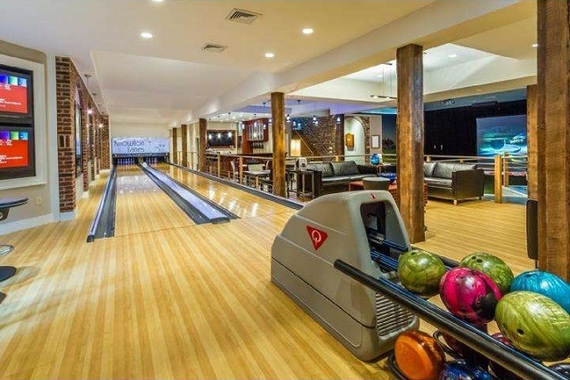 Address: 628 Windsock Way
City: Moorestown, NJ
Price: $5,450,000
Listed by: Paul Canton, Long and Foster - Moorestown
There's no such thing as striking out in this man cave. Challenge dad to a few frames where the loser has to mix and serve the winner's favorite drink, in the personal bar attached to the private bowling alley, of course!