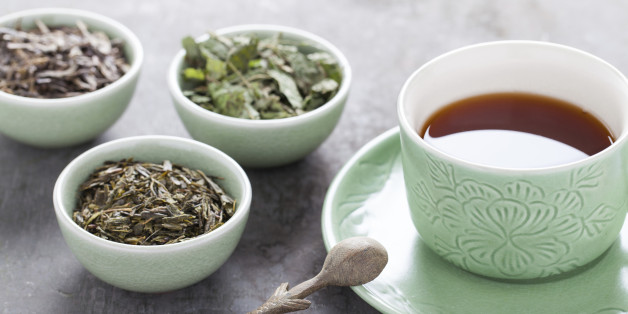 Anyone who follows me on Twitter knows what a huge -- in fact, obsessed -- fan I am of a good cup of tea. I started drinking tea (religiously, that is) when I was 9 years old (about eleven years ago) after my parents and I visited London for my very first time, and I was hooked. English Breakfast, Earl Grey, Chamomile -- give me a pot with boiling water, a strainer designed to catch the excess leaves, a cup and a macaron or scone on the side, and I'm set for life.
However, as I got a little older and began to travel more, I discovered the huge variety of teas out there that one can select from, and my passion for it deepened into something of a hobby-turned-vocation, so to speak. I began to study the different origins of tea leaves, the different brands and the lore and science behind brewing the perfect cup of tea, and quickly realized that drinking tea is about more than just steeping up an elixir for when one contracts a cold or invites a long-lost friend to come over and catch up. It's a very cathartic experience that unites distinct parts of the world and vintages -- almost like wine vintages -- in one single cup, and is truly an art form at its finest, practiced by ordinary fans and cognoscenti alike. To me, there's little that's more joyful than finishing a meal at a spectacular restaurant with a cup of tea, or delighting in a full afternoon high tea experience complete with all of its grandeur, culture, and historical significance.
Studying tea is like studying art or chocolate or champagne -- there are varying degrees of intensity, tannins and astringency, and of course, different types of leaves, just like there are different kinds of grapes or different shades of red or yellow or green. There are harvests from Darjeeling and Sri Lanka, from Kenya and China and Japan and many other spots around the globe. There are European-style blends which tend to be sweeter, fruitier, or, on the whole, more heavily flavored, and there are traditional, more straightforward blends that are customary to the Far East, which tend to emphasize the natural flavors of green, white, and oolong teas. There are healing teas and celebratory teas and relaxing teas that are suited to any occasion, and there are entire ceremonies and cultures built around the preparation of everything from matcha to sencha.
I definitely have my go-to brands as well, and when I share their names with many fellow tea fans here in the United States some are not entirely familiar with them, because they're either available in very limited quantities or only in very food-centric destinations here, or they're small companies that specialize in artisan teas. Mariage Frères and Fauchon from Paris, Fortnum & Mason from London, Sans & Sans from Barcelona, AC Perchs from Copenhagen, and TWG from Singapore are just a few of the brands that I keep in my tea cupboard, and each one represents a journey to an exotic locale that can be steeped up in just a few peaceful minutes, and then enjoyed over a protracted half hour with a good book or on the road whenever I'm traveling (yes, I admit it, I always pack a little extra tea in my suitcase with me wherever I go -- I'm guilty!).
So in summation, allow me to introduce myself: Alexander. Reed Alexander. I'll have a cup of Mariage Frères Wedding Imperial. Brewed with a measure of milk -- not stirred. That's my take on a '61 Bollinger, if you catch my drift.