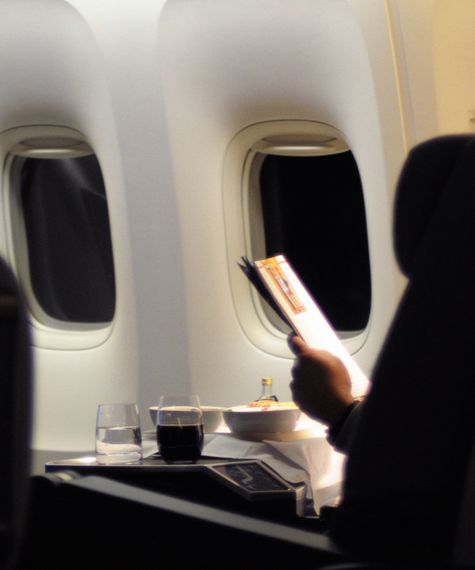 Photo by Getty Images.
SkyMall may not be an in-flight magazine anymore, but you can still shop its collection of absurd products online.
With offerings like a "dancing ducks" welcome statue and an oil-less fryer, SkyMall is, in many people's minds, the place to look for ridiculous items. (And in most cases, that's a fairly accurate assumption.)
But not everything on the retailer's website is as absurd as you might believe. Some of SkyMall's products look downright useful -- and saying they could change your life might not be a stretch. Who wouldn't benefit from a bug vacuum that can electrocute pesky critters? A set of portable travel weights that can be filled with water sounds genius.
Ahead, we've rounded up some of the best SkyMall products you'll actually want to use. Click through to see the bizarre (but useful!) tools -- and don't blame us if you end up buying them.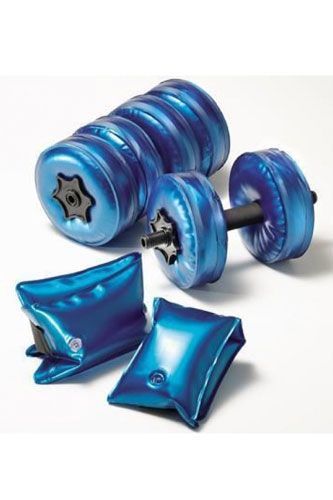 AquaBells Travel Weights, $29.99
Exercising during your travels doesn't have to be a challenge. With the AquaBells, you can take your fitness routine wherever you go, without toting around lots of extra weight. Just add tap water to the pouches and get lifting.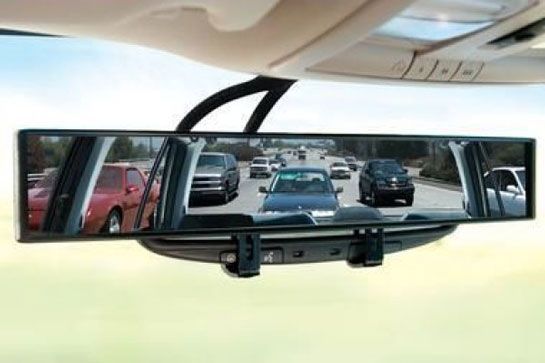 No Blind Spot Rear View Mirror, $59.95
These extended driving mirrors make blind spots a thing of the past. It isn't even gimmicky -- it could legitimately make driving safer.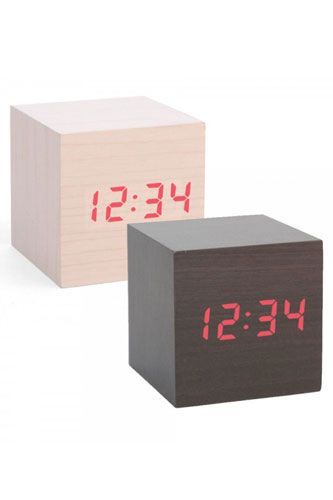 Mini Clap On Alarm Clock, $19.99
If you don't like using your iPhone as an alarm and don't want an unsightly alarm clock on your bedside table, this could be the answer. The time is only displayed when you clap it on. Most of the time, it just appears to be a classy decorative wooden block.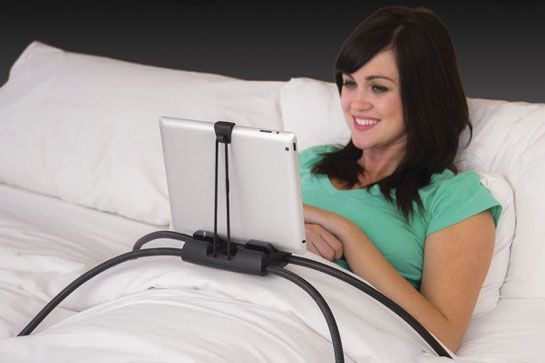 Tablift Hands-Free Tablet Holder, $49.99
Who hasn't dropped their iPhone or tablet onto themselves while reading in bed? This tablet holder is the perfect way to watch TV without a TV.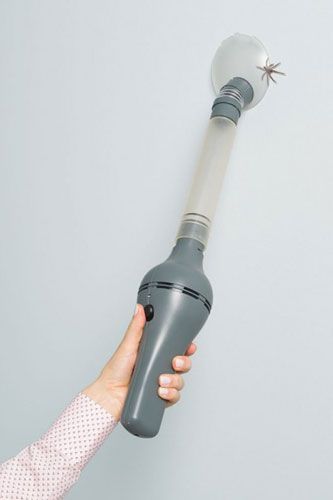 Bug Vacuum, $69.95
If you hate killing bugs (and having to dispose of their carcasses), this bug vacuum is your savior. It promises to kill insects with an electric grid in the handle and the suction cup prevents pests from crawling back out.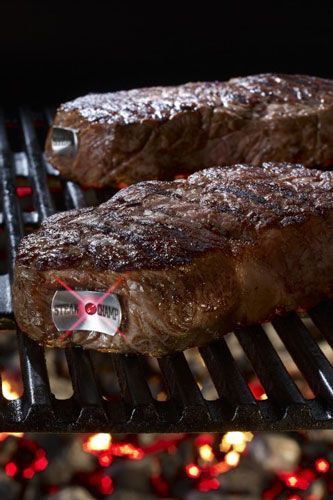 Steakchamp Ultimate Steak Thermometer, $59.99
If your dinner guests want their steaks cooked at different temperatures, this steak thermometer will help make sure everyone's cut is cooked to perfection. The thermometer's LED signal indicates when each steak reaches medium rare, medium, and medium well via lights that flash green, yellow, or red.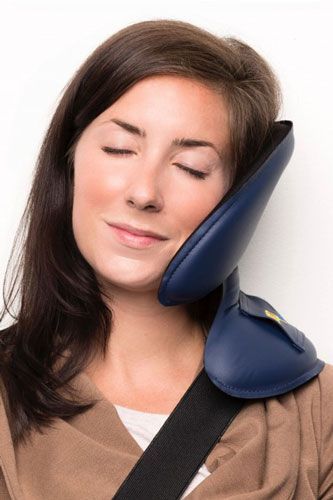 NapAnywhere Pillow, $49.99
When it's not convenient to carry around a travel neck pillow, this gadget could be a game changer. SkyMall's website promises that with this pillow, "Neck discomfort is now a thing of the past." Sounds good to us.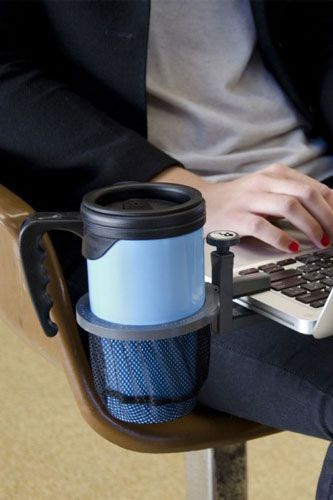 Laptop Beverage Holder, $19.95
If you're working on your laptop without a table, you might not have a convenient way to keep your drink nearby (without the risk of spilling it all over everything). Enter: the laptop beverage holder -- because you should never have to work without a coffee mug at your side.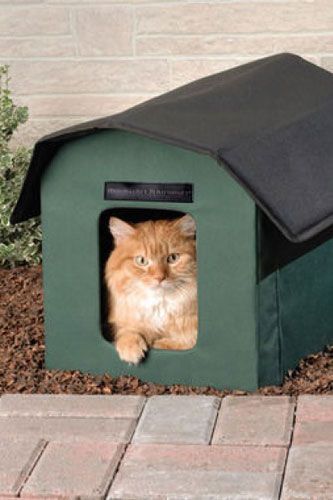 Outdoor Heated Cat Shelter, $129.95
Billed on SkyMall's website as "the only outdoor heated cat shelter," this lets your pets live in serious luxury. A heater in the structure's floor will keep your furry friends warm, even if they're not inside your house.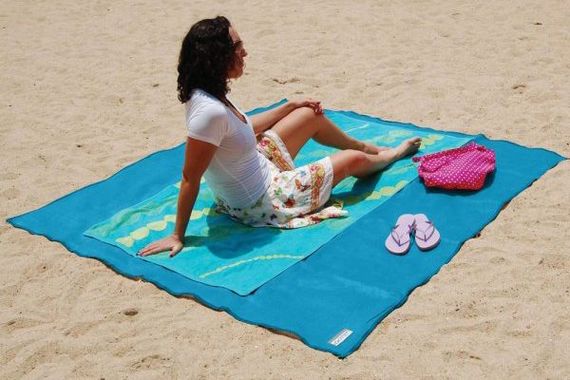 Sandless Beach Mat, $69.95
It is possible to keep your beach towel sand-free. This mat promises to "instantly filter sand to the beach as soon as it falls on its surface." It's wide enough to comfortably lay out, too.
By Meghan DeMaria.
Also on HuffPost:
PHOTO GALLERY
Summer Destinations Still Worth The Tour