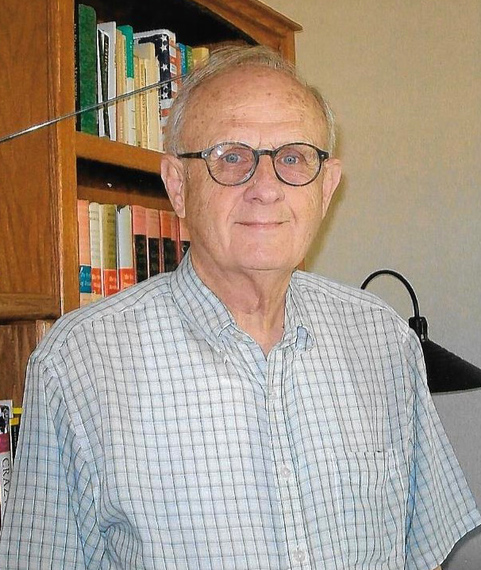 The moisture forming in my eyes caused the screen to grow blurry. The emotion was so heavy that I was having difficulty comprehending the words. On June 23, 2014 around 5:30pm in Grand Saline, Texas, Rev. Charles Moore walked to the front of his car in the middle of a Dollar General parking lot and placed a burning match to his head. Within seconds, Moore's body was engulfed in flames. Despite the efforts of bystanders, Moore died. Upon inspection of the writings he left behind, Moore's family realized that his self-immolation was a protest against racism. Soon after I read the initial article, I called him a martyr and started praying to Moore. In the year since, I haven't stopped. In the midst of difficult struggles for racial justice, I have heard God speak from the bespectacled image of Moore burning over and over.
Not long after I discovered his story, I wrote a piece about Moore's death. Having studied self-immolations in my graduate studies at the University of Alabama, I knew people would try to write him off and call him insane. The problem with such thinking is that it neglects the fact that most self-immolations are highly logical acts of protest. I didn't think Moore was insane then and I don't now. In my piece, I begged people not to turn their heads from Moore's sacrifice. Sadly, I feel like most people did. Within the last year, among a plethora of other offences...police brutality has been on the rise, undocumented immigrants are constantly mistreated and brutalized, children of color are brutalized at swimming pools and just last week Mother Emanuel AME Church was shot up by a virulent racist in Charleston, South Carolina. Even in Moore's own United Methodist Church, people seem to be most comfortable with partial steps that don't speak to the racism and segregation that dominate most church spaces. Over the last year, I have constantly wondered if Moore died in vain.
A few weeks after his death, I attended Moore's funeral. There weren't many people there. Throughout the service, I watched minister after minister try to carefully navigate the events. By following Jesus to death, Moore backed them against the wall. How was any minister supposed to talk about giving your life to Jesus now? My quiet revelation that I admired Moore was met with suspicion and jeers. Regardless of all that was going on, I couldn't take my eyes off of the image of Moore. Out of the excess of his love for God, Moore stepped into the flames. I refused to turn my head.
Months later, I sat alone in a cell at the Dallas County Jail. Earlier, I spoke at a rally against police brutality and helped lead marchers down the streets of Dallas. Now, I was alone. For hours, I just sat there. The demons started whispering. I began to doubt. When I closed my eyes, I saw the burning image and felt the call to simply keep following Jesus. For the remaining hours of my incarceration, I was bolstered by Moore's presence.
From many accounts, Charles Moore was a cantankerous man. While I don't know if our personalities would have meshed in life, I do know that his witness in death has saved my life and activism. I am strengthened in the knowledge that a modern pastor went all the way in the fight against racism. Jesus calls us to give our lives in service to others. I remain impressed that Moore was brave enough to follow the call of God all the way until the end.
Overwhelmed at the assault of a young black girl at a swimming pool in McKinney, Texas last month, I decided to venture out to the spot where Charles Moore self-immolated. I needed a word from God. Driving through the night, I was struck at the desolation of everything. When I pulled into the Dollar General parking lot, I located the exact spot where Moore self-immolated. I saw the burning image of Moore once more. I felt the presence of God in the orange glow. The light of Moore's sacrifice still guides me. I can't look away. I know that there is always more for me to give in the struggle against racism. When I wonder how much will be required, I just close my eyes. In the darkness, I still see the whip of Moore's flames calling me onward.
Amen.