Headlines grab attention by tapping into our emotions. If it is particularly shocking, many take what is read and speed down the Internet highway reposting with wild abandonment.
It's helpful when reporters link the entire press release or interview, as seeing a quote in context means everything. Which is why I am deeply troubled by Indianapolis-based WISH TV's decision to interview the family of the suspect in a policeman's shooting within hours.
During the evening of July 5th, two officers responding to a "shots fired" call were eventually engaged in a shooting which left Officer Perry Renn dead. The city was reeling at this latest violence. The next evening at the end of her televised report, reporter Jessica Smith said:
The family did say it is sorry for Officer Renn's family, but they said the tragedy may have been avoided if Officer Renn would've stayed at his car since he could see Davis had a gun.
The segment was troubling for many reasons: this segment was broadcast less than 18 hours after Officer Renn's death was announced. This means the family of the suspect was interviewed within hours of arrest. Of course they were emotional, which affected their responses.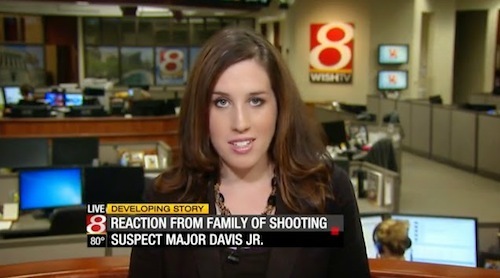 I watched the video footage of the broadcast from WISHTV's site. Again. Three minutes of video -- edited, as all videos are -- minus the questions the reporter asked and many other factors. But I now had the reporter's quote from the family on my mind. Missing from the video and audio was any family member saying this. Looking at the reporters quote from the family, it seemed it was one continuous quote -- "Sorry about the officer's death but he should have stayed in the car."
Which means we don't know what was said or the context of how the family responded. Many in the community are questioning why, with such an inflammatory statement, WISH chose to broadcast this segment. There was so much criticism that News Director Steve Bray issued an explanation for the story. The explanation feels more like rationalization, stating the station's obligation to provide all sides along with how difficult it was to report.
That doesn't explain another troubling aspect: the timing of the family interview and the comment about staying in the car. After repeated requests for clarification of this quote, I received this email from news Director Steve Bray:
I understand the attention on this particular line and I wish that we
had the family stating it rather than our reporter. However, and this
happens quite often, we quote people when the information they
provide is not recorded on camera. Again, this is done all the time,
however in this case it would have been crucial to have them say it and not us.

Thanks,
Steve Bray, News Director/Chief Meteorologist
LIN Media, Indianapolis WISH-TV / MyINDY-TV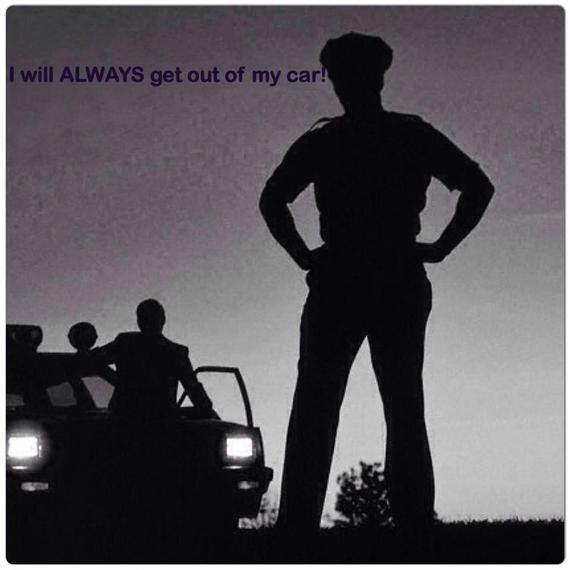 The response from this segment has been swift and at times confrontational. There are now innumerable stories on other websites using the quote as a headline. There are new Facebook pages and Twitter hashtags referencing the quote with "I will always get out of my car" images/photos of officers out of their car or holding signs. This display of solidarity between law enforcement departments is welcome and affirming. But they are also interspersed with comments that are harsh, profanity-laced, and racial. The overall result produced is an atmosphere of a police force challenging perpetrators, and in some aspects appears to invite confrontation rather than diffuse it.
In a city, or country, where our dedicated officers are already targeted, where "death by cop" is threatened daily, why would a news station air such an emotional statement, taken at a sensitive time, from a family in shock? Especially when the news director himself states it would be crucial to have it coming from the family as reported.
Answer: Responsible journalism is becoming subjective. Indianapolis is on a record for homicides -- 82 as of July 14. And the damage to the City of Indianapolis has been done.