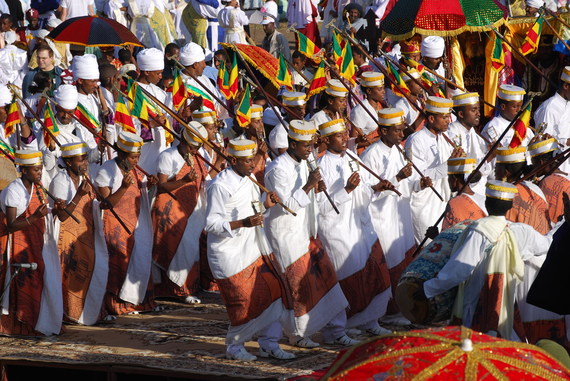 This weekend the American Academy of Religion and the Society of Biblical Literature (AAR/SBL) will hold its annual meeting in Baltimore. Last year 10,700 people gathered in the massive halls of McCormick Place Convention Center in Chicago to hear and give papers, to see old friends, to pitch book proposals, to interview for jobs as professors, librarians, grant administrators, editors and deans of seminaries, and to visit an exhibit hall that scores of publishers make the largest religious bookstore in the world. If you care about religion there is nothing like it.
There were papers with titles like "How Mourning through Facebook has Transformed the Grieving Process," "Zorba the Buddha: Embodiment, Sacred Space and Globalization in the Osho International Meditation Resort" and "The Achaemenid Royal Iconography and the Implementation of Heavenly Order on Earth."
Last year many of my former Harvard teachers were being especially honored and I spent most of my time at those sessions. My friend and Master's degree thesis advisor Gordon Kaufman died that year and a group of his students spent an afternoon considering the effect that he has had on theology and our lives.
Kaufman dedicated the last decades of his life to a theology which integrated our modern scientific and social scientific worldview with both contemporary culture and a Christian experience of transcendence. He passionately proposed that we are biohistorical beings who engage in theology as "imaginative construction" and that the divine mystery can be pictured as the evolutionary process of "serendipitous creativity" that we experience in the universe.
There was a panel discussing Sarah Coakley's new Systematic Theology which arises out of her contemplative prayer life as an Anglican priest/theologian. Elisabeth Schüssler Fiorenza won the Martin Marty award for advancing public understanding of religion. She talked about how her experience as a refugee fleeing from the communists in the ruins of war later informed her work as a pioneering feminist in the 1970's. Harvey Cox tried to answer the question of why so much religious creativity comes from the margins, from communities of oppressed people rather than from places of power.
Rather than list everything I heard I want to share one idea that was in the air at the conference. Serene Jones, President of Union Seminary in New York, said that simultaneously we live in a spring time of liberation from old patterns of oppression, but at the same time are also drowning in a flood of change as economic pressures feel like they threaten our survival (and certainly make religion seem less important).
The mainline denominations that founded the AAR/SBL have advocated values for decades that have led to fundamental social changes concerning the status of people of color, women, sexual minorities and relationships with other religions.
While this effort to change society has been wildly successful, these religious institutions are faltering. Jones persuasively argues that we need to build a new house, new institutions that can spiritually feed people facing the challenges of today. This is exactly the work that I see the churches engaged in on the ground. We are at the front line of trying to create something new out of the depths of our religious tradition.
Six years ago at the AAR/SBL it amazed me that no one was talking about declining participation in American Christianity. Now I feel like we are part of a larger conversation about how the church can reach a new generation. We have a great message. I'm looking forward to our work together transforming the world.