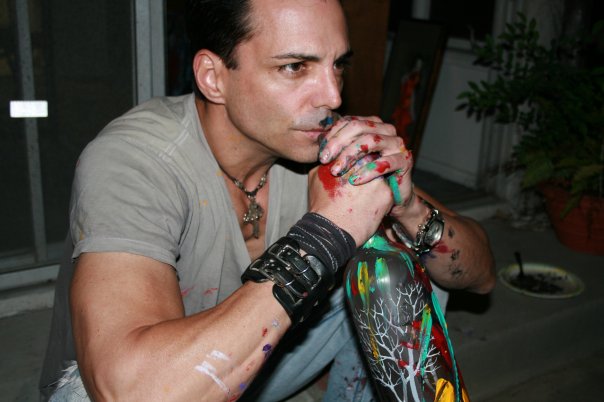 Photo Courtesy of Richard Grieco
Longtime actor Richard Grieco is taking his creativity to the next level. He's going from the big screen to a big canvas. Over the last 20 years Grieco has had a hidden talent little knew about: painting.
Always painting for personal pleasure, Grieco had never considered selling his work. Friend and fellow artist Dennis Hopper urged him to share his creativity with the world. His ability to translate emotion on to canvas is easy to see. It's no wonder his fans have responded so positively.
I caught up with Grieco recently and spoke more about his art, inspiration and what is coming up for the emerging artist. Having painted for nearly 20 years, I was quite surprised to learn he had never really shown his work before. Until recently, he occasionally uploaded photos of finished paintings to his Facebook page or Twitter. "I was amazed at the response I have received from simply uploading photos of my art to my Facebook page" said Grieco. "My paintings have found homes with art collectors and fans all over the world!" Grieco is all too modest. He has actually sold hundreds of thousands of dollars of artwork off the two social media pages.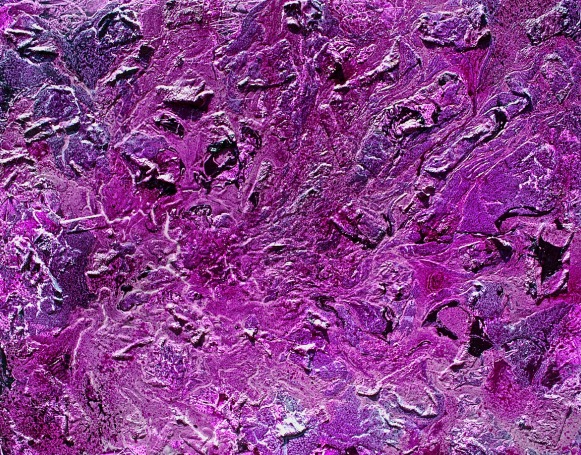 Oceans of Mars. Photo Courtesy of Richard Grieco
With the response being so positive, he decided to move forward with a website showcasing new works and sold items. He mentioned a few shows in the near future including an auction at the world renowned auction house, Bonham's. All proceeds will go to APLA (Aids Project of Los Angeles) on June 29-30th. "I'm excited to have one of my paintings selling in the same venue [that shows works by] Marc Chagall, Jean-Michel Basquiat and Ed Ruscha."
Currently, he is putting together his first art exhibition for a gallery in Las Vegas slated for November of this year.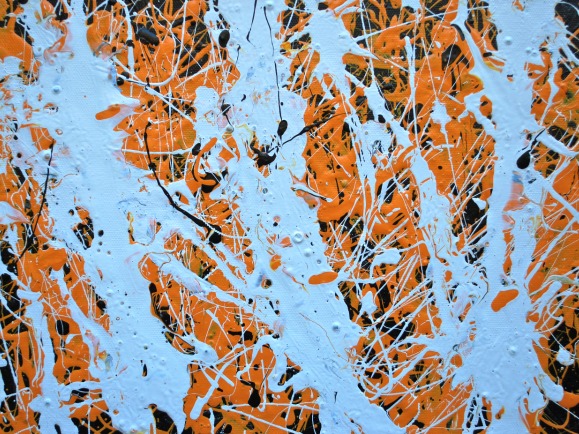 Forgotten Three. Photo Courtesy of Richard Grieco
Grieco's work has been compared to that of Jackson Pollack and Willem DeKooning. Ironically, he told me his is most inspired by artists painting much earlier such as Michelangelo, Van Gogh, Bacon, Klimt and Pollack.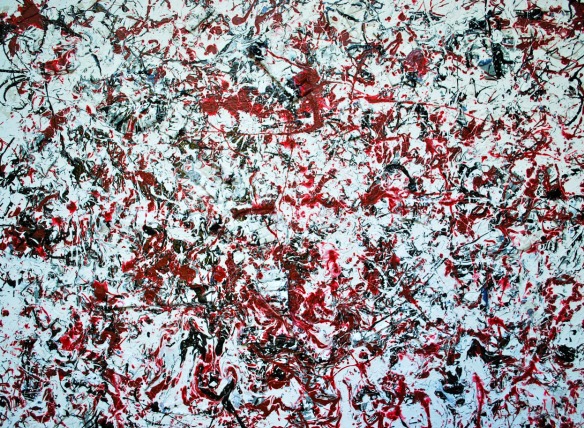 Blue Jean Red. Photo Courtesy of Richard Grieco
See Grieco's art website at: www.griecoart.com
Follow Grieco on Twitter: Richard_Grieco