 Filmmakers often take their viewers to far away islands, back to the future, or perhaps to see what life would be like if there were aliens. Helping our imaginations run wild is their 9 to 5, so I couldn't help but wonder what they do to "check out" of their own reality.
I caught up with Alan Swyer, producer of films such as The Buddy Holly Story, HBO's award-winning Rebound, and the TV series everyone loved to drool over, Baywatch. He explained to me how he often takes a walk down memory lane, one song at a time...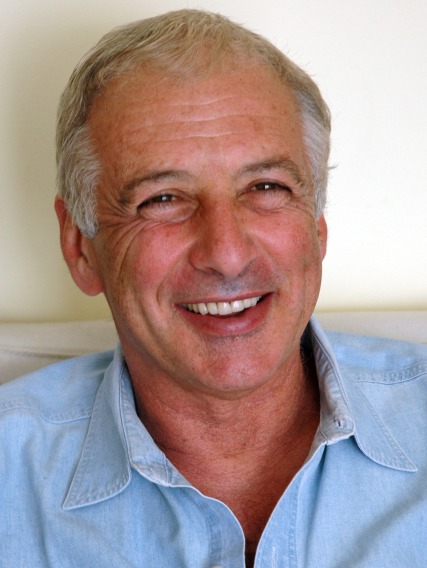 (Photo Credit: Alan Swyer)
RH: Working as a film producer, I was surprised you weren't a collector of vintage Hollywood. How did you become interested in collecting vinyl?
SWYER: Interestingly, I never actually thought of myself as a collector, since initially I was buying records simply because I loved them. And in the days before downloads, owning something was the only way to be sure they could be heard on a "whenever the spirit moves you" basis. And to me, to be able to hear early Ray Charles, or Thelonious Monk, or Jacques Brel -- not to mention Solomon Burke, Billie Holiday, Clarence "Frogman" Henry, Nina Simone, or Sonny Rollins -- whenever I'm in need is far more important than having vintage movie posters or some other piece of nostalgia.
RH: Where have you found to be some of the best places to find vintage vinyl?

SWYER: Since once-upon-a-time there was no sense that vinyl would one day disappear -- or be worth something -- I used to find amazing stuff in the "Cut Out" or discounted bins at record stores (when there was such a thing). Later, the best source was thrift shops, particularly in what's now known as the Inner City. And those places always have occupied a special place for me, having grown up in Newark, then Elizabeth, N.J.
RH: Is there a proper way to store vinyl? Can it become damaged if not stored properly?
SWYER: Vinyl should be stored in a sleeve, standing up, in a place with cool temperatures.
RH: How many albums do you have in your collection?
SWYER: More than a normal or sane person would allow!
RH: Only a diehard collector can appreciate that! Do you have a favorite piece in your collection?
SWYER: In one sense, my favorite is At Home with Screamin' Jay Hawkins because it's one that my friend Michael Ochs, who claimed his collection was definitive, didn't have. But then there's Ray Charles Ingredients in a Recipe or Soul, which carried me through some tough times. And Jaques Brel '67 which has the great "La Chanson Des Vieux Amants." The copy of Ike & Tina's Greatest Hits, which Ike inscribed for my two sons is very special. I also have the original Velvet Underground & Nico produced by Andy Warhol. Finally, I still have the first album I ever bought Elvis, from 1956.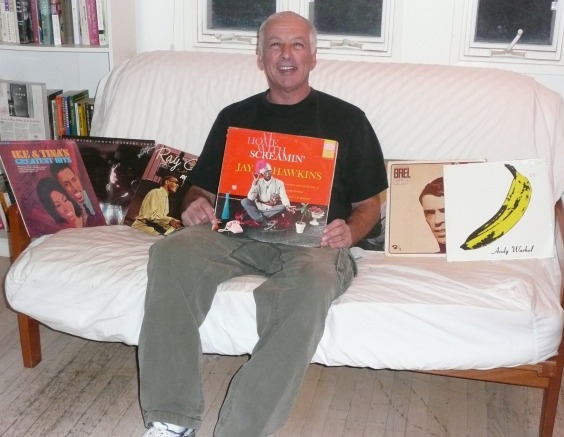 (Photo Credit: Alan Swyer)
RH: Is there a rare item you have been wanting to add to your collection but have yet to find it?
SWYER: Like every other lover of jazz, I'd give anything to find any recording at all of Buddy Bolden!
Maybe one of our readers has some Buddy Bolden for you. Thanks so much for talking to us!

lan Swyer is wrapping up his latest documentary on boxing becoming a Latin-dominated sport:
www.elboxeothemovie.com. He also has a reality series about to launch about Marine wives. Stay tuned!