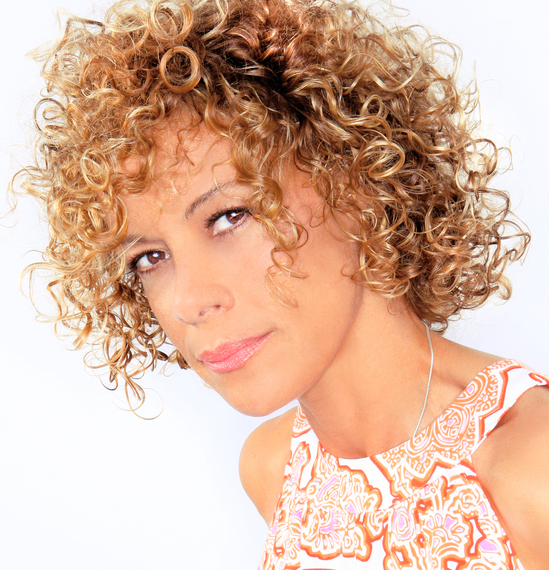 Photo Credit: Billie Myers
In 1997, British musician Billie Myers debuted the album Growing Pains and it's first single, "Kiss the Rain" quickly became a Billboard hit. The success of her album drew the attention of big brands and many songs off the album were featured in commercials, along with episodes of the television series, Growing Pains.
Over the years, Myers has produced 2 additional albums; her latest produced in the UK titled "Tea and Sympathy" was released in 2013.
Currently, she spends her time performing for loyal fans, enjoying her life back in the UK, and searching for her next acquisition for her growing collection.
I heard you had a passion for collecting crucifixes. I have to admit, I have met bible collectors, church window enthusiasts, and people who collect religious themed paintings, but never someone for crucifixes. Tell me how you became interested in them.
Photo Credit: Billie Myers
I think it has a lot to do with my Catholic upbringing. It was something that I would see day in, day out -- not that I would ever have seen myself collecting them back then. To be honest, I actually used to find them quite frightening when you saw them as 8-foot-tall things up in churches. There was a sort of morbid fascination with how awful and painful and what a long horrid death it would be.
At the other end of the spectrum, they are something that looked beautiful when they were on someone's neck. My first real memory of owning one would probably be my Holy Communion. I still have a little white plastic one that was given to me then. The whole experience was something of a metaphor for real life -- we had to learn all these phrases that none of know what they meant, say the right thing and get the approval from the Bishop. It's a bit like life. If you say all the right things then life goes well.
Thinking about it I remember at school that one of my first woodwork lessons was making a crucifix (basically placing together two pieces of wood and chipping out the square to place the one piece of wood into another)It was actually probably my first creative endeavor!!
What things do you consider when adding something new to your collection?
I need to get an emotive response to one when I see it. Some of them I've bought just because I found them funny, though I'm sure my Catholic faith has probably stopped me buying some I should buy. One I do recall that I never bought was the depiction of a woman on a crucifix. I couldn't quite figure out if the artist was saying that Jesus was a woman or was putting women in that position.
Usually the reason though is there is some beauty in the pain of it. The ones I tend to wear around my neck are beautiful glass, silver or gold. The ones on the wall vary from blue onyx and glass. I also have one that is a stopper on a decorative jar which I filled with sand -- I thought it was reminiscent of life. It's the only time I like things that can get quite gaudy.
Another reason my collection has grown is through people gifting them to me. I have one that is a candle that cast a shadow on a wall where the shadow was the crucifix. There are few like that. Some of them are oil and there is a lid on the container and the light comes up through a hole and the light casts a shadow on the wall. I found that fascinating.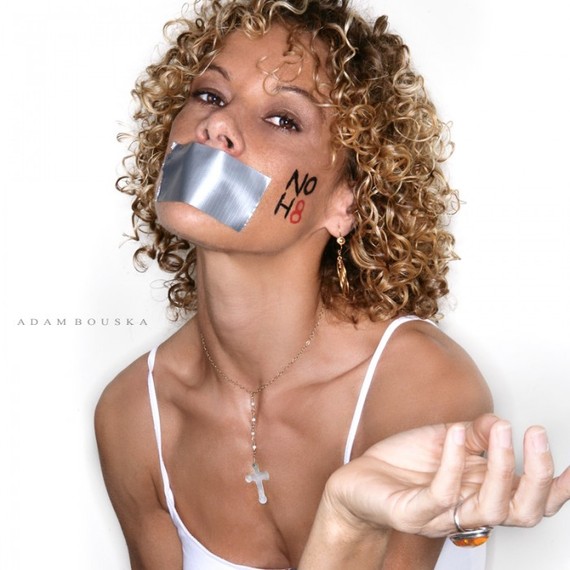 Photo Credit: Adam Bouska
A collection is three or more of any particular item. How many do you have in your collection, and how do you display them?
To be honest I couldn't tell you how many I currently have! A lot are on display or worn around my neck, but I also have a number in storage from moving. I do try to rotate the ones I have on display when I remember. Christmas and Easter are both times that I do tend to do a swap-out!
***
I've always been a fan of collecting items that have some aspect of function. It's great to see her displaying some of her collection in past photos and videos... Collections are definitely meant to be enjoyed! Thanks for the interview!
Myers tour schedule will be announced soon. She is also hard at work on her latest single, "Anonymous." Visit her website for updates!