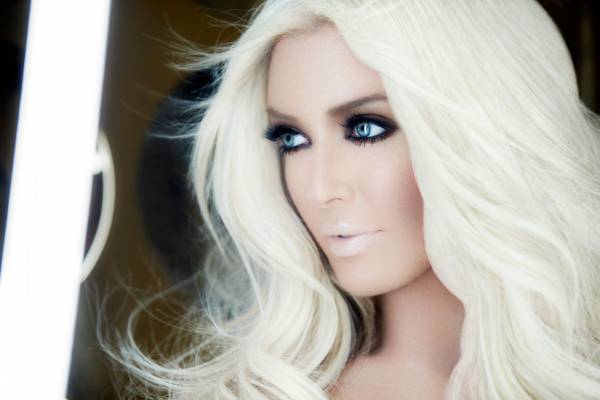 Photo Credit: Marco Bollinger

It's Friday night and you're heading to the club to get your dance on. Most likely before the end of the night you'll hear Erika Jayne's "Party People" blasting through the speakers (if not once, perhaps twice!).
Recently on the cover of Billboard magazine, Jayne is the only pop artist outside of Rihanna and The Pussycat Dolls to have so many No. 1 hits off her debut album.
I learned she collected Barbie and Hello Kitty, two things I can certainly relate to. I've always loved both. A few years back, my best friend sent me a Hello Kitty statue from Japan. It was said to be good luck to the business it resided in. Don't you know I sold a $15,000 item the day it arrived at my gallery?
I was curious if Jayne collects Hello Kitty to bring her luck in her music career (not that she needs it) and what's up with her and Barbie...
RH: I think most of my female readers will agree -- we love Barbie! I couldn't help but notice the photo of you on the homepage of your website almost looks like Barbie. Coincidence?
JAYNE: I never set out trying to look like Barbie but somehow it almost always ends up that way. Barbie is such a way of life it's hard not to get swept up in her look and before you know it you're rocking the high pony tail and pink lip gloss.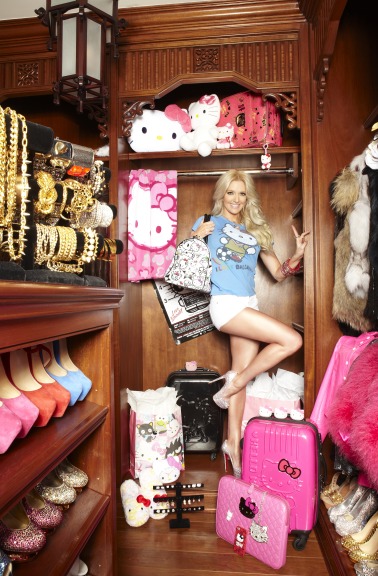 Photo Credit: Marco Bollinger

RH: One can never have too much lip gloss! I'm a fan of the bubblegum flavored. Tell us how your passion for Hello Kitty started.
JAYNE: I was around 9 years old and I bought my first Hello Kitty piece, which happened to be a diary. I still have it along with the stuffed animals, luggage, earrings, bracelets, necklaces, underwear and socks. Hello Kitty makes me happy and I don't think I will ever outgrow her.
RH: Have you ever toured Japan and seen the Hello Kitty phenom?
JAYNE: I've not been to Japan recently, but I did see the new Hello Kitty plane which I must fly on! The food is even in the shape of Hello Kitty!
RH: Food in the shape of Hello Kitty ... that takes collecting to a whole new level. And a plane, what a way to fly! Back to Barbie -- did you start this collection as a kid or later in life?
JAYNE: I started collecting Barbie as an adult. I especially enjoy wearing Barbie jewelry. There is something about a great necklace full of sparkles. It is perfect for a fun night out with the girls.
RH: What is your favorite piece in your collection?
JAYNE: My all black Hello Kitty suitcases happen to be my favorite. It's just chic enough to get away with not looking like a kid. Someone always asks me where I got it from and all the little girls love it.
RH: I might have to toss the Louis Vuitton. Where do you shop for your collection?
JAYNE: Boutiques, the internet and basically anywhere I can. Fortunately, I travel so much that I'm always able to run across great things in almost every city. I usually schedule a half day to scour all the good places wherever I may be.
RH: Any tips you can share with budding collectors?
JAYNE: Collect what you like and what speaks to you. Some of my favorite pieces may not be the most important, but they make me happy and I always have fun wearing them or just looking at them!
Thanks Erika. It's not Friday night, but I think I'm going to play a little "Party People" while uploading this blog!
Visit Erika Jayne's Website: www.erikajayne.com