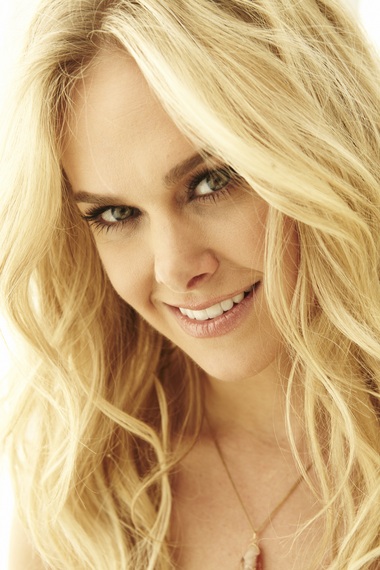 Laura Bell Bundy -- Photo credit: Jeremy Cowart courtesy of Big Machine Records
Laura Bell Bundy isn't just another pretty face. She made her acting debut at Radio City Music Halls "Christmas Spectacular" at a the age of 9. Something about the excitement of being on stage so young left her wanting more. The theater was to become her calling. If you've spent time on Broadway, you might have seen her in Wicked, Hairspray or Legally Blonde.
Once conquering the stage, she began the next phase of her career acting in a variety of television series. She landed gigs on popular shows such as Veronica Mars, Home Improvement, and How I Met Your Mother.
Next stop, knocking on the door at Universal Records. They answered... and her 2010 break out hit, Giddy On Up made it all the way to #31 on Billboards Hot Country Charts.
She's a self-proclaimed HOT MESS and I became a fan when I heard her proclaim "The motivation is not to be famous, it's to have fun until I drop dead." I think I'll make that my new motto.
Is there anything she can't do?
Nothing much slows her down, but I was fortunate enough to steal a few minutes with her to learn about the more important things in life such as having fun, what makes her smile and how she became hooked on collecting such interesting things...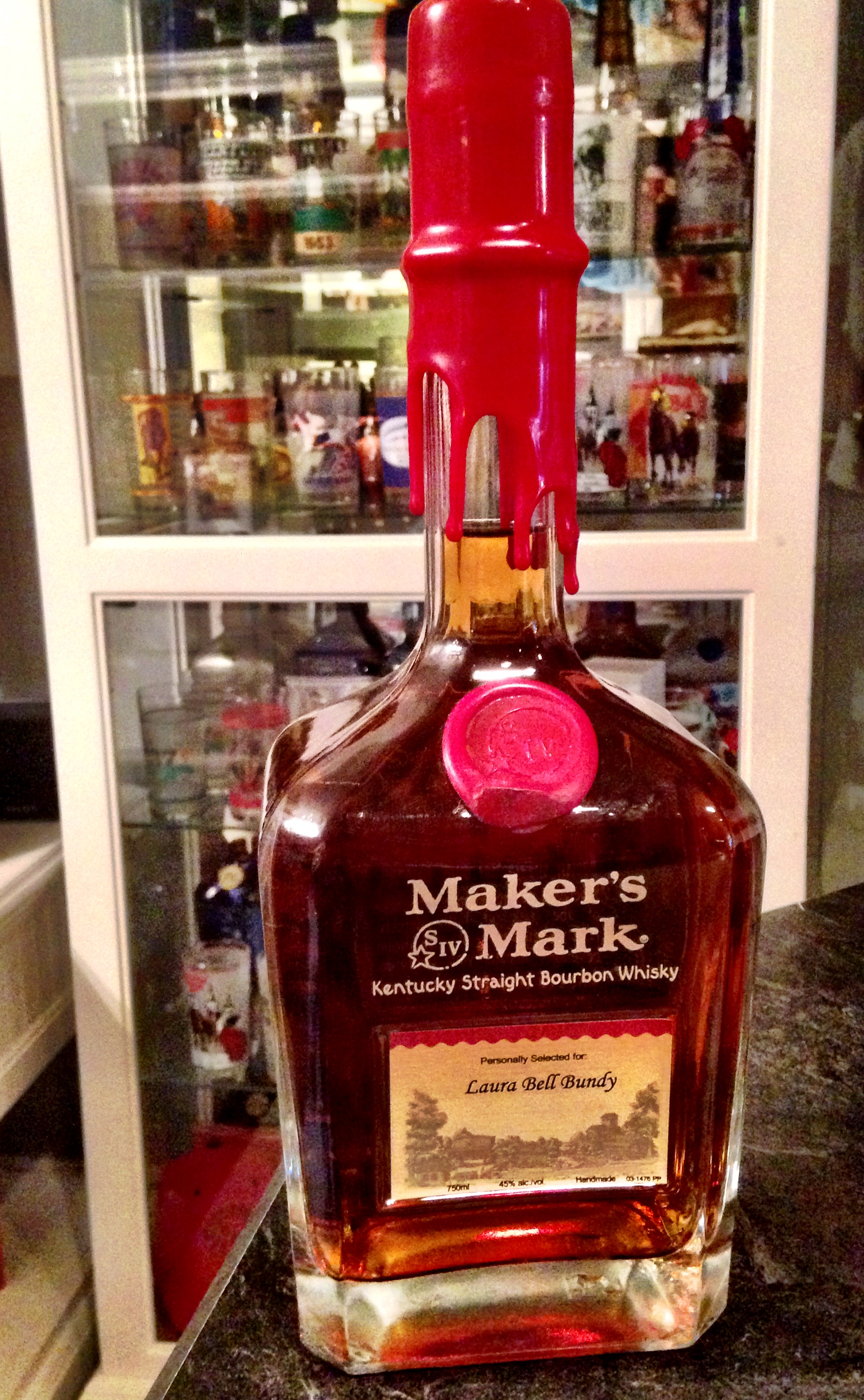 Photo credit: Laura Bell Bunny
- Having lived in Cincinnati, Ohio for 14 years, I know what Maker's Mark is. I'm guessing you are a Kentucky girl? Or you're a Southern girl with a penchant for whiskey? I'm hedging on the latter...
Actually, you would be correct with the former. I am a Kentucky girl with a penchant for bourbon. I was raised about an hour away from where most of the bourbon in the country is distilled. I enjoy all Kentucky bourbon. During most family events the UK wildcats are playing, beer cheese is being inhaled and my Uncle Robbie takes us on his own "bourbon trail" where we essentially try different bourbons he's most recently discovered.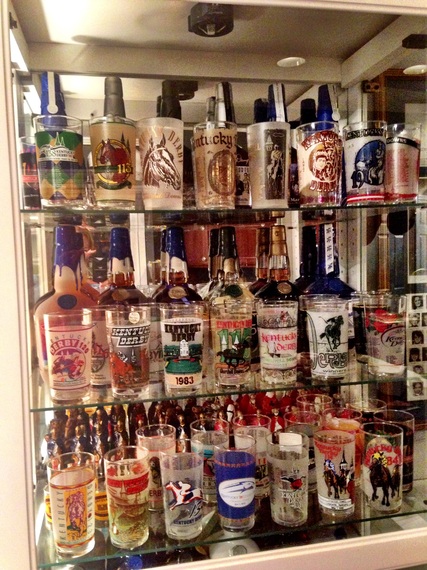 Photo credit: Laura Bell Bundy
- Collecting Maker's Mark means you open yourself to other collectibles too, like shot glasses and of course their cigars. Do you stick with the liquor bottles or do you find other collectibles fitting in?
When it comes to collecting Makers Mark, I stick to the Makers Mark bottles, however, I do have other specialty Makers items like the wax dipped glasses, a bourbon scented candle, coasters, a pen & pad, and an ugly Christmas sweater to name a few. I also collect Kentucky Derby glasses.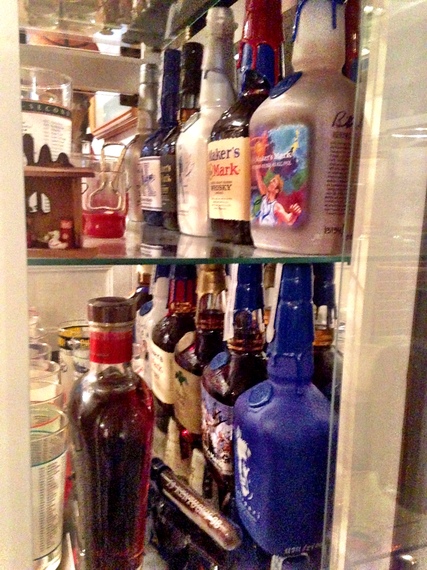 Photo credit: Laura Bell Bundy
- I'm always interested in the story behind how people become interested in the things they collect. What's your story?
When you're from Kentucky, Makers Mark and the Derby are two things that not only can't be ignored, they are also celebrated. They are a place of pride for us. I kind of think I was born into collecting the bottles and the derby glasses and didn't really have a choice. Most of my family does as well. The Makers bottle is so unique that it lends itself to being a perfect collectible.
Makers Mark has been doing a collectable commemorative bottle for years. These bottles typically feature a person of importance in KY-- John Callipari and Rick Patino to name a few. These go on sale around the beginning of April and then you can take your bottle to Keeneland to be signed by the person the bottle is featuring early in the morning about a week or so later. Some people have made it a tradition to get there the night before with their two bottles and camp out all night (which comes with drinking copious amounts of bourbon as well) and be there to be the first in line to get their bottle signed. My step-dad and sister are two of those people. I started collecting the bottles before I was legally allowed to drink, and my step-father being as amazing as he is, has taken it upon himself to make sure that I have one and it is signed every year for my collection. In addition to these commemorative bottles, I look for and collect other rare ones and have a personalized one as well.
.......
At this point, I am thinking I might have to start collecting Makers Mark bottles. I'm not sure I would be able to keep full bottles, but I could head over to Keeneland the night before the race and have Laura Bell teach me the finer points of sipping Makers Mark prior to the full day at the track!
In the meantime, catch Laura Bell on FX's "Anger Management" each week and she's back on The CW for the fourth season of "Hart of Dixie" this Fall.
Follow Laura Bell Bundy on Twitter: @LauraBellBundy