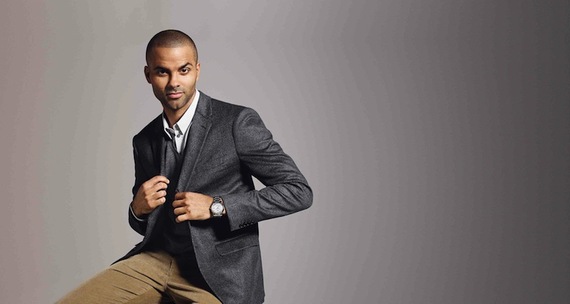 Photo Credit: Tissot Swiss Watches
As a native Texan, sports become part of your life right from the start. Your days are consumed by an afternoon baseball game, cheering from the stands at a Friday night high school football, and who doesn't love a basketball game, especially one with the San Antonio Spurs.
The Spurs picked up Tony Parker, a French basketball player in 2001. Since that time, they have won 110 playoff games and Parker was recently ranked in the Top 10 in career playoff assists of all time. In short... he's good.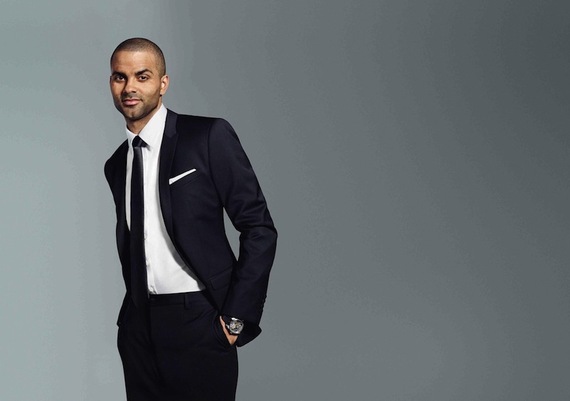 Photo Credit: Tissot Swiss Watches
Being one of the top basketball players has its perks such as endorsements with big brands such as Renault, HEB, Bolle and even Tissot. Not only are they lucrative, but one even sparked a budding collection.
While I love talking sports, I thought I might stick with watches this time around...
Wristwatches were one of the first things I began collecting in the early 1990s. With cell phones today the younger generation rarely wears a watch. I've always found it to be an accessory for women, and a statement piece for men. How did you become interested in collecting watches?
My interest in watches really started when I became a brand ambassador for Tissot Swiss Watches in 2010. Since then, I've accumulated a large collection of watches for all occasions. Everything from sporty to trendy to classics... even touch watches. I think watches are more than an accessory to tell time; they are both multi-functional and compliment a unique sense of style.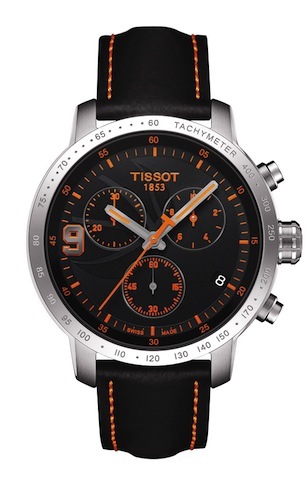 Photo Credit: Tissot Swiss Watches
Some collectors covet a specific brand or era; some simply complicated movements. What type of collector are you?
I tend to like watches that are affordable and reliable. I have around 40 watches in my collection currently. I collect mostly Tissot watches, but I like having a collection of different types of timepieces.
I'm excited to debut a new watch in the Tony Parker - Tissot line. It's a limited edition, solar powered touch watch, different from anything else in the world.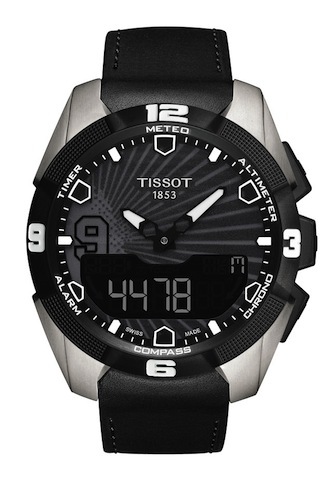 Photo Credit: Tissot Swiss Watches
Do you have a favorite place to shop when looking to expand your collection?
Most of my collection was bought directly from Tissot's website. However, this summer I'm excited to be a part of their first-ever boutique opening in the U.S. on Fifth Avenue in New York City. It will be a fun meet and greet event. Stay tuned for more details!
For anyone considering collecting watches, what would be your best piece of advice?
I think an accessible, reliable timepiece is key. I like having many watches to compliment my look of the day. It's all about doing what suits your personal style and makes you feel proud to wear.
Follow Tony Parker on Twitter @tonyparker
Visit Tissot Online: http://us.tissotshop.com