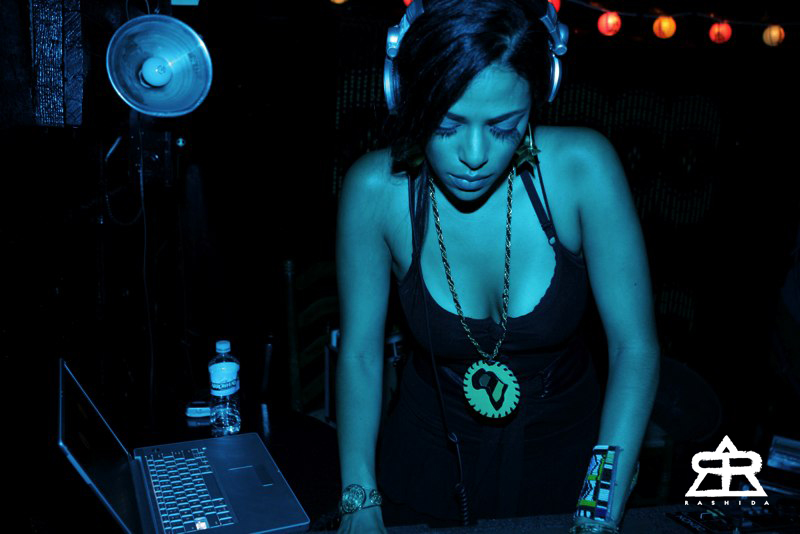 Photo Courtesy of Audible Artists
On Sunday nights, if you happen to venture to Bar Marmont in Los Angeles, you'll find a woman spinning vinyl. Yes, another club, another DJ, but look closer. There is something very different about this one.
Her beats are not your standard EDM mixed with some catchy Pop 40 sampling. She has a passion for funk, soul, and rock and roll. She'll even throw a little reggae into the mix.
Who is it that has brought a new feel to an over populated arena? Her name is DJ Rashida.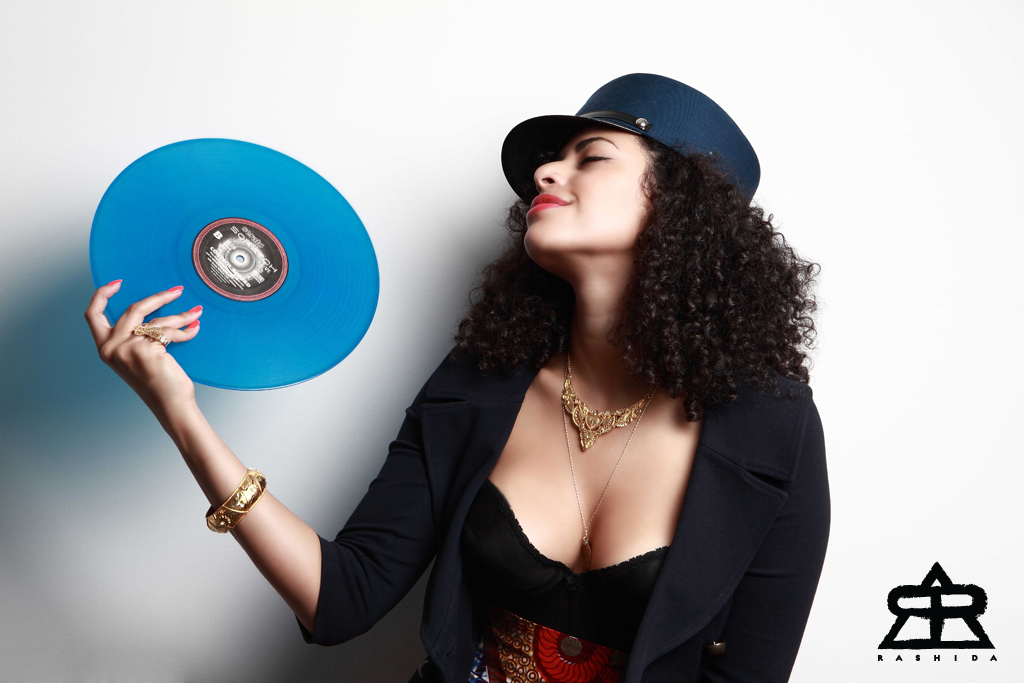 Photo Courtesy of Audible Artists
Rashida grew up in Atlanta, GA and beginning spinning tunes at the age of 18. Not long after she started spinning, she moved back to hometown of Los Angeles. She hit the ground running and landed a gig many DJs could only dream of having... a residency at the House of Blues on the Sunset Strip.
She was talented enough to open for John Legend, The Roots and even Kanye West.
One night she managed to catch the attention of Prince, yes... the Artist formerly known as...
She began spinning for all his private parties, special events and even performed live with him on shows such as The Tonight Show and The BET Awards.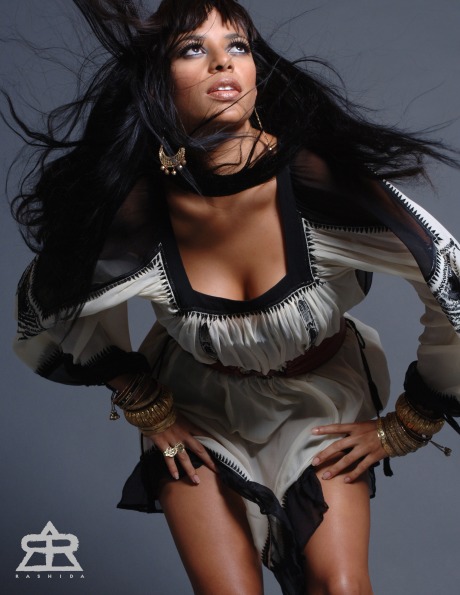 Photo Courtesy of Audible Artists
This talented young woman has brought her A-game to events for People Magazine, Conde Nast, Fendi, Nike, Virgin and if that wasn't pressure enough, she's been hired by Jay-Z (no pressure there), Spike Lee, Michael Jordan and Jada Pinkett Smith to name a few.
Hollywood loves her, but that's not the only city wanting her beats. She has taken her talents to Abu Dhabi, Shanghai and Berlin with Grammy nominated artist, Kelis.
As if that wasn't enough, her beauty and fashion sense has landed her features in Vogue Italia, US Weekly, 944, Essence and Flaunt.
She is rumored to be touring with Prince soon!
Check out Rashida's mixes at:
site.djrashida.com
Follow her on Twitter: @audibleartists