Do you remember the things you collected as a child? For me, it was arrowheads found in the backyard of my grandparents home, Matchbox cars, Barbie and all the shoes they made for her, and Garbage Pail Kids (yes I just saw the episode of Pawn Stars with the guy that brought in an album full of them!)
I have heard countless stories about how "mom" threw out the sports card and comic book collections. Sound familiar?
I don't know if I should have kept any of those things for any other reason than sentiment, but isn't the nostalgic attachment priceless? The memory of searching for them with my brother will stay with me always.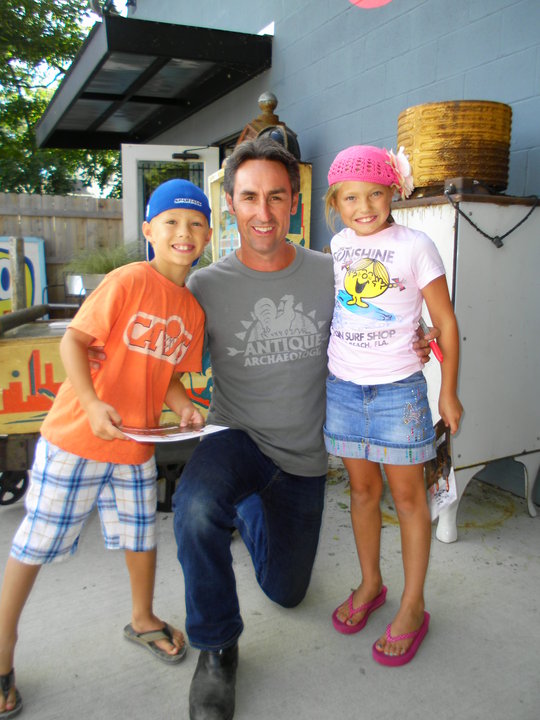 (Mike Wolfe and Kid Pickers: Photo Credit: Kristen Barlowe)
Mike Wolfe, host and creator of your favorite History Channel show, American Pickers found his calling as a picker when he was a kid. When he told me about his latest endeavor, KidPickers.com, I was somehow not surprised.
"I believe kids are born pickers" says Wolfe. "They are curious, adventurous and thrilled by discovery. That instinctively makes them drawn to a pile of junk!"
Wolfe hopes to share his passion for collecting and trading with the KidPickers website. KidPickers.com will be the stepping stone for kids to learn more about history, their family, and collecting in their community. Kids are encouraged to create a profile and share their stories about their collecting and picking adventures. The site also provides tips for young collectors such as where to find things, where to go online to learn more about the items they have found, and tools they should bring with them when out "picking". The site is geared towards kids ages 8-12. It's extremely entertaining, but also quite educational !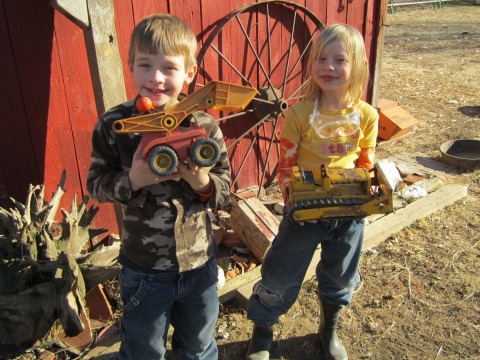 (Photo Credit: Kristen Barlowe)
When I was a kid, you couldn't keep me inside if you tried. Nowadays, it's hard to get kids outdoors. They spend countless hours on the computer. This site at least entertains while educating them, and then encourages them to get outdoors and start hunting!

Visit the new site: www.kidpickers.com
American Pickers on Facebook: www.facebook.com/americanpickers
Mike Wolfe on Twitter: @AmericanPicker